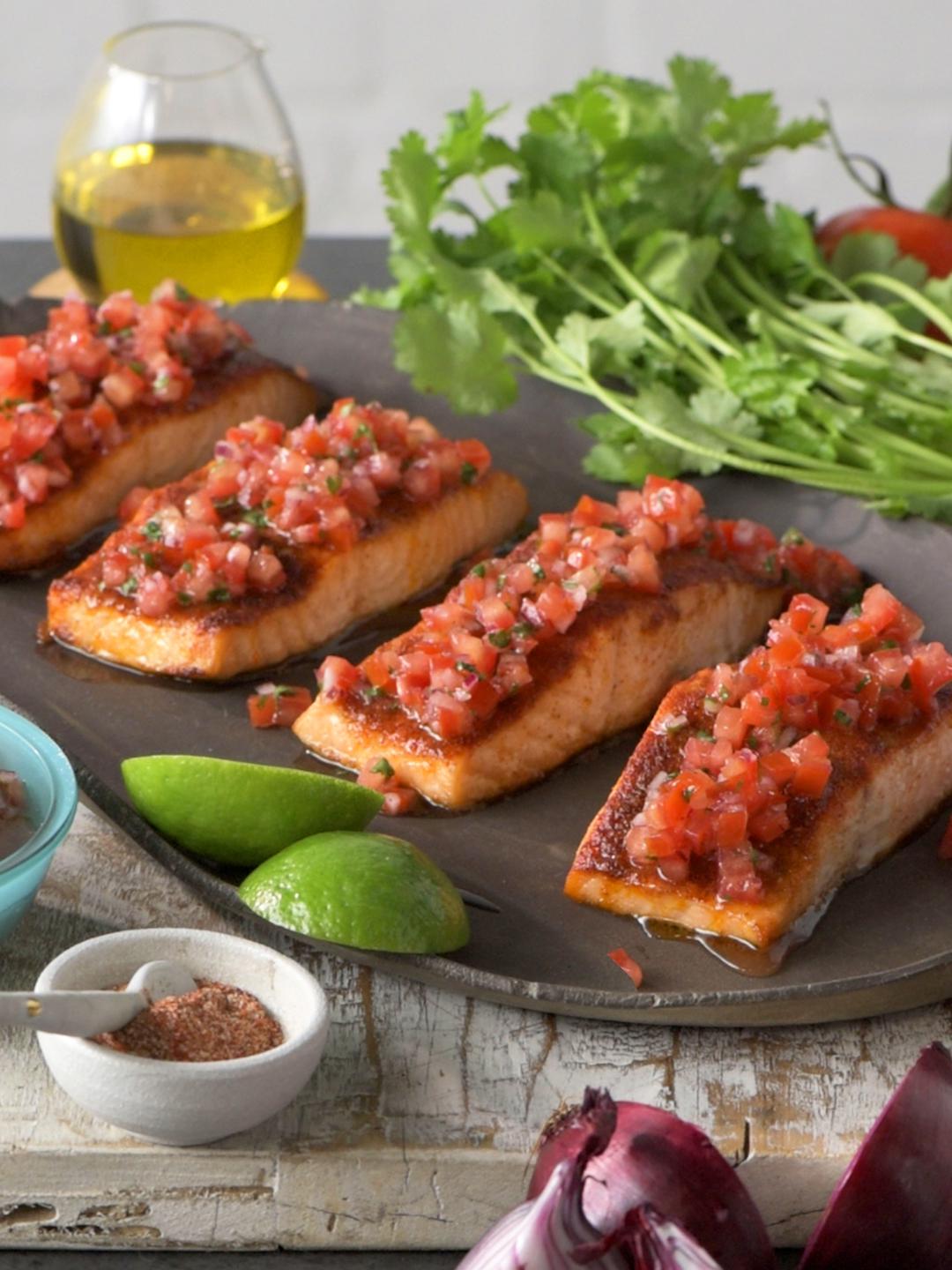 Air-Fried Salmon with Tomato and Lime Salsa
Seasoned with Cajun spices and served with a pico de gallo inspired salsa, this meal is truly a spectacular taste sensation. The salmon is air fried until tender and then broiled to form a crust. Not only is it super healthy, it's quick and easy too.
Ingredients
---
4 x 6 oz salmon fillets

center cut, skin off

2 tsp extra-virgin olive oil
For the salsa:
¼ red onion

finely chopped

2 tbsp extra-virgin olive oil
Instructions
1

The oven will preheat. Meanwhile, continue to the next step.

2

Combine the spices, salt and sugar in a bowl and set aside.

3

Brush both sides of the salmon with the oil and sprinkle the top evenly with the spice mix. Press to coat. Place in the air fry basket.

4

Once preheated, place the basket in rack position 3 and start Autopilot. The oven will air fry, then switch to broil. Meanwhile, make the salsa.

5

Cut the tomatoes into quarters, then cut along the flesh to remove the seeds. Cut into ¼-inch pieces and place in a bowl. Add the onion and cilantro and mix together. Add the olive oil, lime juice and salt and toss to combine.

6

The spice crust should be browned and crisp. If not, give it a bit more.

7

Serve the salmon topped with the salsa.