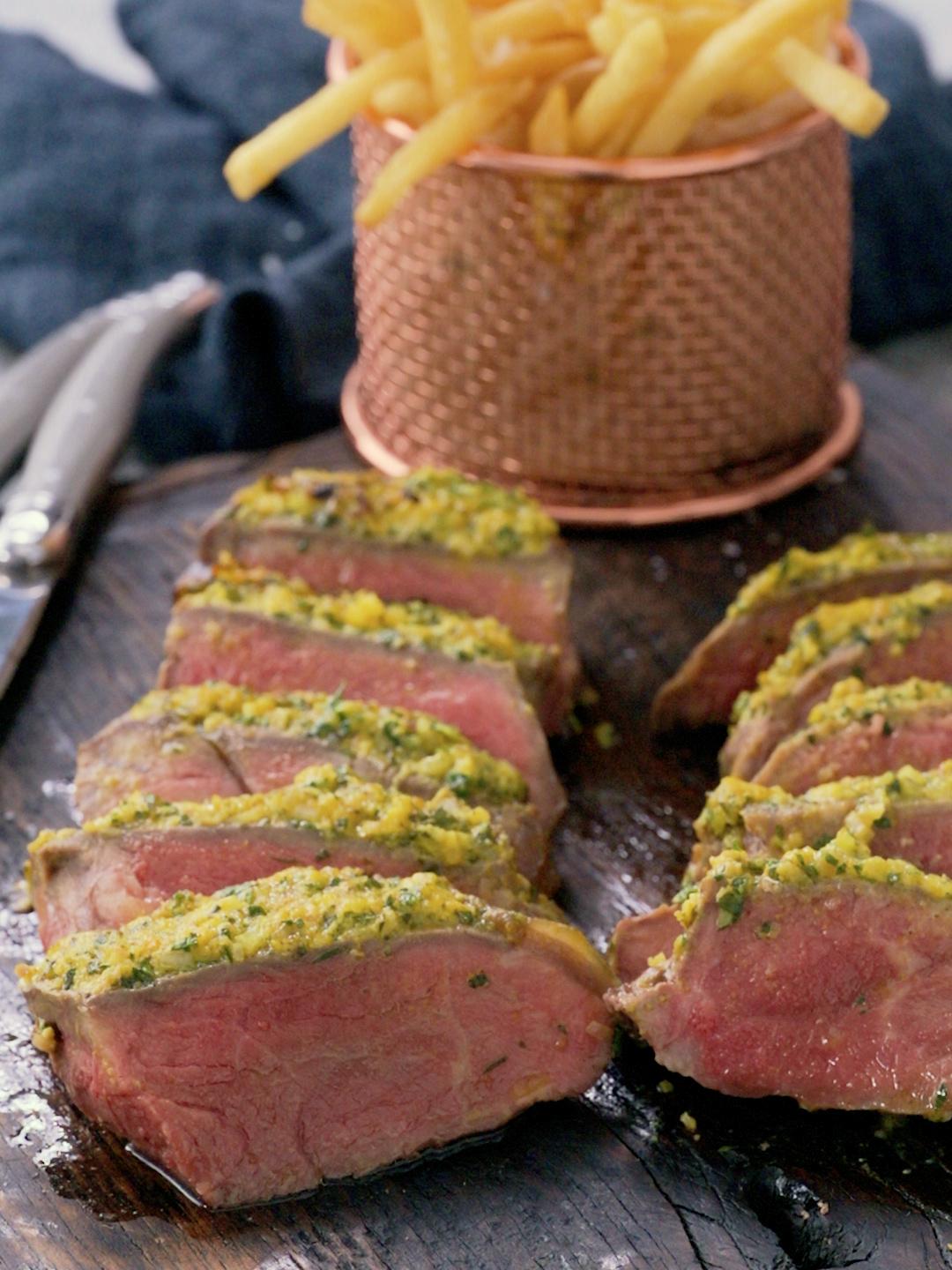 Grilled Steak with Garlic Parsley Butter
Your favorite steak slathered in a herby garlic butter, brought to life with the addition of curry spices – fusion cooking at its best. Serve with French fries or crusty bread to mop up those juices.
Ingredients
---
2 oz unsalted butter

at room temperature

1 small shallot

finely diced

1 tbsp chopped flat-leaf parsley

2 x 10½ oz beef sirloin steaks or rib eye

approximately 1-inch thick

Freshly ground black pepper

to season
Instructions
1

Use a whisk to whip the butter until smooth. Add all the ingredients listed below and mix to combine.

2

Place the butter on a piece of plastic wrap and wrap to enclose. Roll into a cylinder approximately 1½-inch in diameter. Place in the freezer for 30 minutes, or until firm. Alternatively, place in the refrigerator for at least 1 hour, or until required.

3

Once the butter is firm, cut into thick slices, remove the plastic wrap and set aside.

4

Place the broiling rack in the roasting pan. Place the steaks on the rack. Brush with the oil, season with salt and pepper, turn and repeat on the other side.

5

Insert the wire rack into position 2. Place the pan in the oven and start Autopilot. When the oven signals top with the butter and continue cooking.

6

Steaks are ready when a meat thermometer inserted into the thickest part reads 133°F for medium-rare. If you like your steak cooked more, give it a bit more.

7

Remove the steaks from the oven and allow to rest for 6 minutes.

8

Carve each steak into 6 slices and serve with French fries.