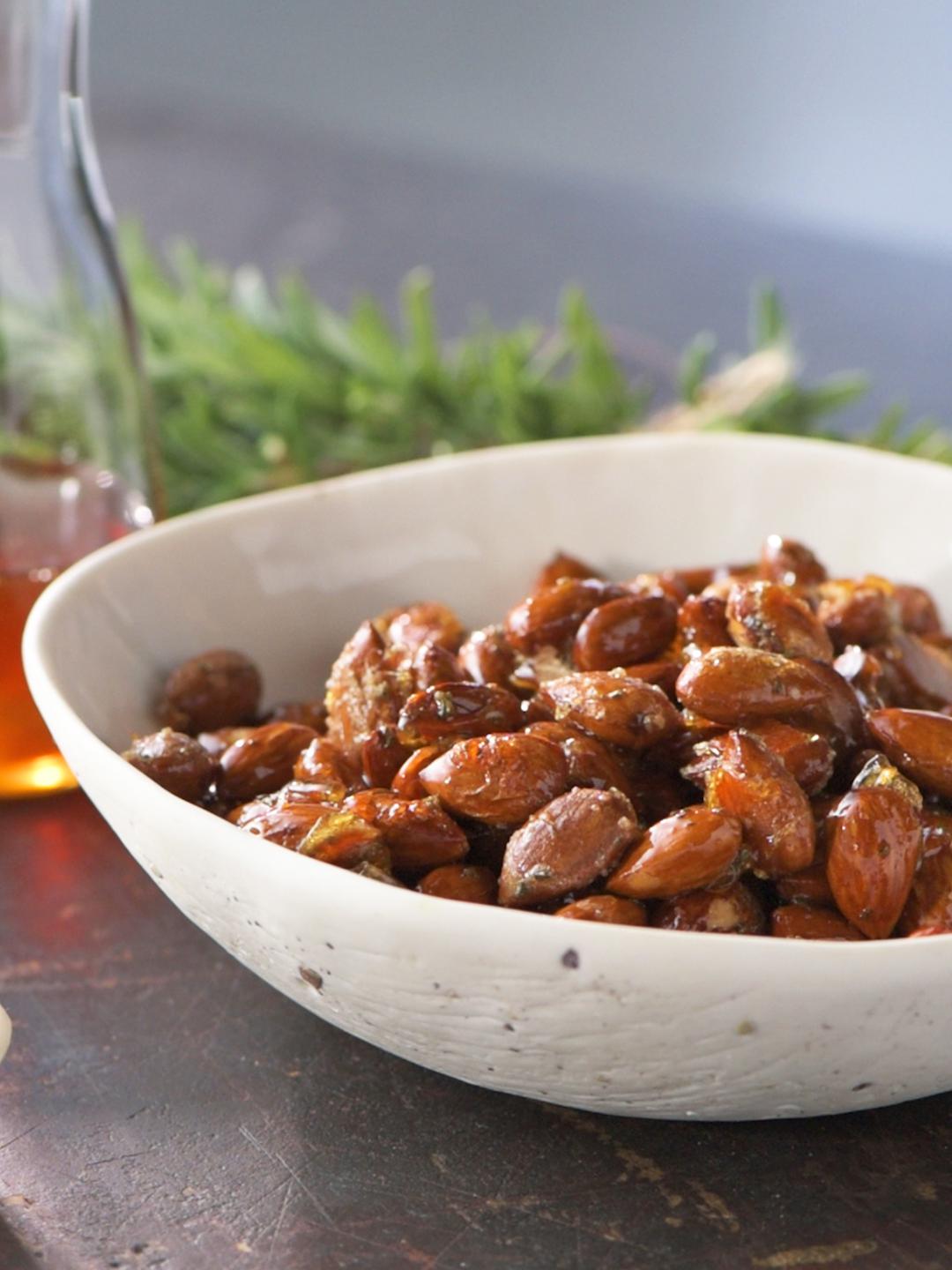 Honey and Rosemary Glazed Activated Almonds
Activated almonds are dehydrated before being tossed in an aromatic blend of honey and rosemary and baked until lightly toasted. Sweet and slightly salty, these nuts are a perfect snack.
Ingredients
---
For the honey rosemary glaze:
1½ tbsp turbinado raw sugar

1 tsp finely chopped rosemary
Instructions
1

Place the almonds and salt in a bowl and cover with cold water. Cover and stand at room temperature for 12 hours. Activation initiates the sprouting process which increases nutritional value and enhances digestibility.

2

Rinse under cold water and drain well. Spread in a single layer in the air fry basket.

3

Place the basket in rack position 3 and start the timer. Dehydrate until dry and crunchy on the outside and still slightly soft in the center.

4

Insert the wire rack into position 6. The oven will adjust the setting to cook the almonds. It'll signal when ready. Meanwhile, continue to the next step.

5

Place the almonds in a bowl, pour over the honey and stir to coat. Add the sugar, rosemary and salt and stir.

6

Grease and line the roasting pan with parchment paper. Spread the almonds in a single layer.

7

Once preheated, place the pan in the oven and start the timer. When the Rotate Remind signals, rotate the pan, stir and continue cooking.

8

The almonds should be golden brown. If not, give it a bit more. They will be extremely hot so take care when removing from the oven.

9

Cool completely before serving. Store in an airtight container, for up to 5 days.