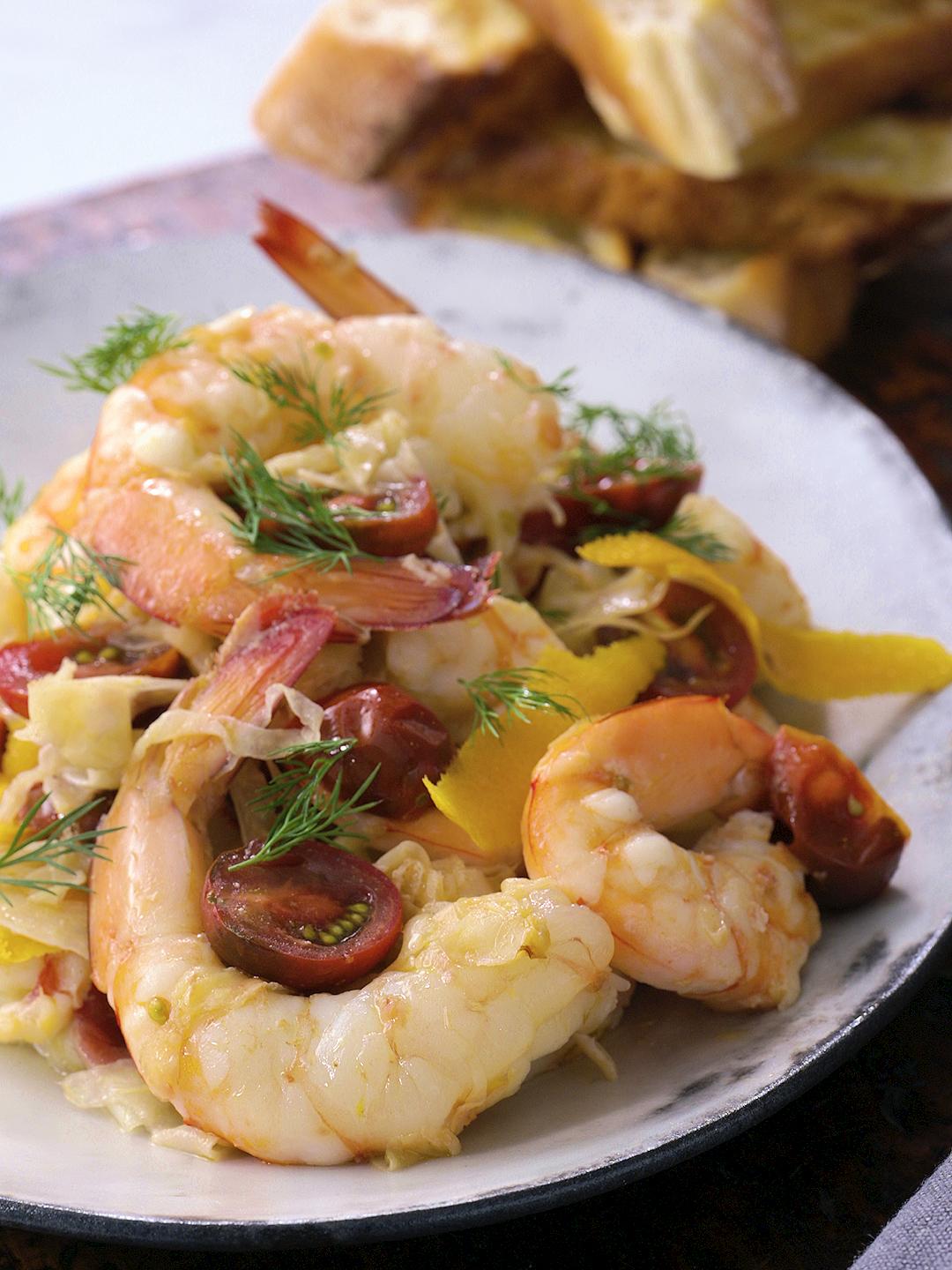 Shrimp, Fennel and Orange en Papillote
This simple dish boasts the elegant flavor pairings of shrimp, fennel and orange. Wrapped in a parcel with vibrant tomatoes, these ingredients work magic while gently steaming. Unwrap at the table for some culinary theatre to reveal the wafts of scented steam and pretty colors.
Ingredients
---
8 oz cherry Kumato tomatoes or cherry tomatoes

halved

20 (1¼ lb) peeled and deveined jumbo shrimp

tails intact

¼ cup (2 fl oz) olive oil

Freshly ground black pepper

to season

Crusty bread

grilled, to serve
Instructions
1

Insert the wire rack into position 5. Meanwhile, continue to the next step.

2

Trim the top off the fennel, reserve the fronds for garnish. Using a mandoline, thinly slice the fennel and place in a large bowl. Peel the orange zest into thin strips with a vegetable peeler, avoiding the white pith. Add to the fennel.

3

Add the tomatoes, shrimp and oil to the bowl, season with the salt and pepper and toss to combine.

4

Place a rectangular piece of parchment paper about 11-inch x 18-inch on top of a piece of foil about the same size. Place half the mixture on the parchment and repeat.

5

Working with one parcel at a time, enclose the shrimp mixture and seal. Place the parcels in the roasting pan.

6

Once preheated, place the pan in the oven and start the timer.

7

Carefully open one of the parcels so it can be resealed. The shrimp should be opaque and just cooked through. If not, reseal the parcel and give it a bit more.

8

Garnish with the fennel fronds and serve with grilled bread.