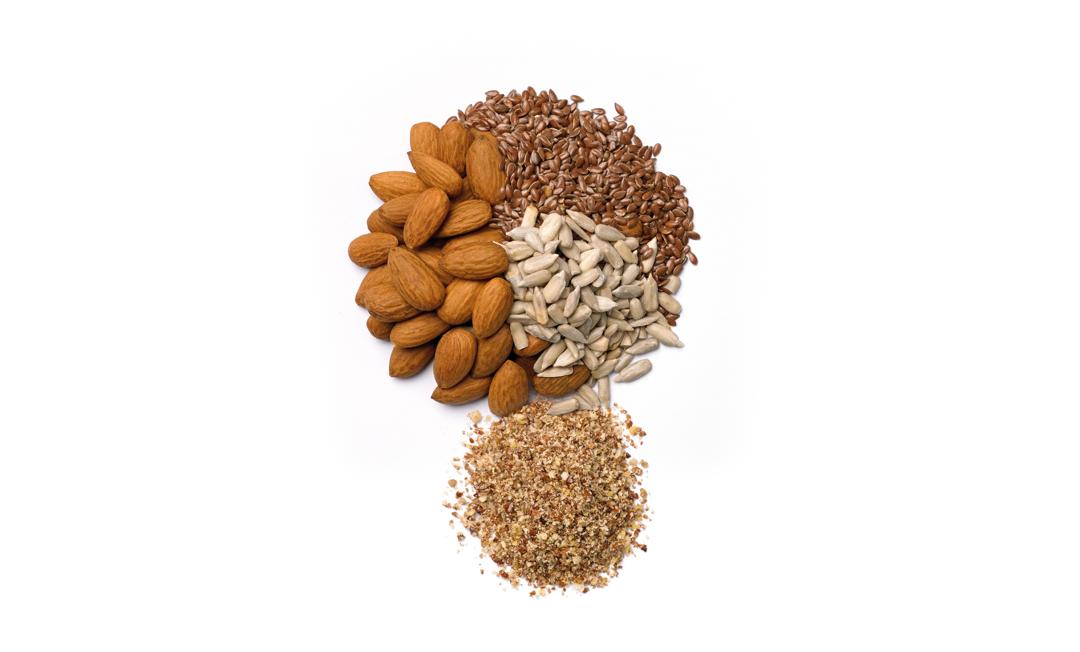 Flax, Sunflower, and Almond Meal
Ingredients
---
1⅓ cups (8½ oz) flax seeds

1 cup (5 oz) sunflower seeds

½ cup (2¾ oz) raw almonds
Instructions
1

Put all the ingredients in the blender and secure the lid.

2

MILL for 15-20 seconds until finely ground into a meal.

3

Transfer to an airtight container and store in the refrigerator for up to 3 months.

4

Add 1 tablespoon of the meal to your favorite smoothies, muesli, porridge, yogurt, muffins or cookie mixtures.