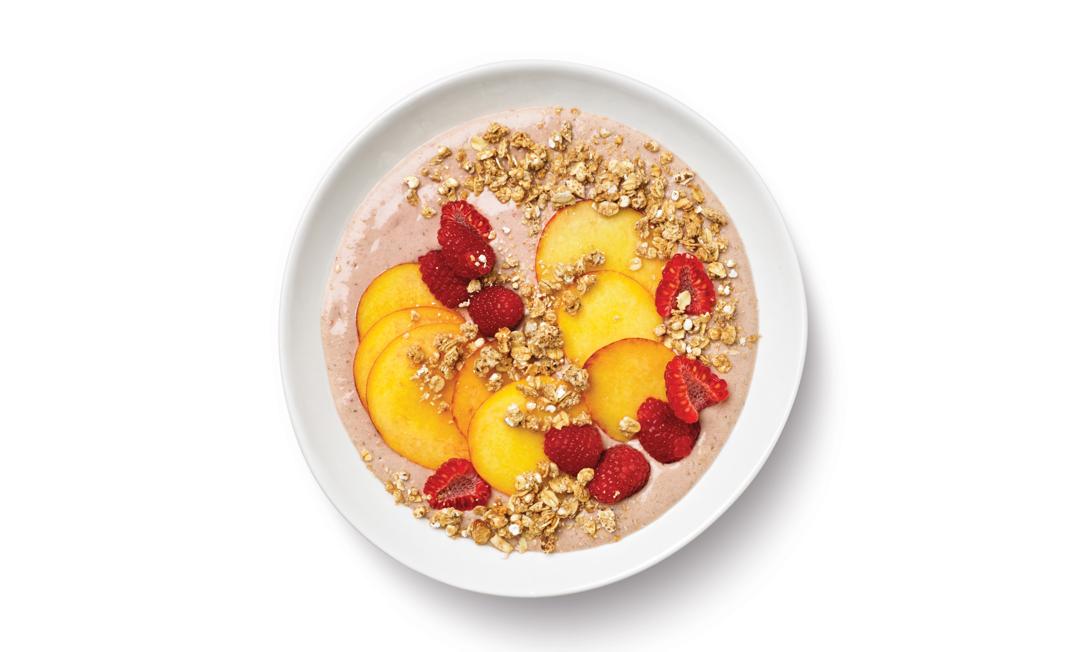 Ingredients
---
2½ cups (12 oz) frozen chopped mango

2 cups (8½ oz) frozen raspberries

3¼ cups (26 fl oz) chilled soy milk
Instructions
1

Put all the ingredients in the blender jar and secure the lid.

2

BLEND for 30-40 seconds or until smooth, stopping if necessary to use the tamper to press the ingredients into the blades.

3

Divide the smoothie evenly between 4 bowls.

4

Serve topped with peach, raspberries and granola.