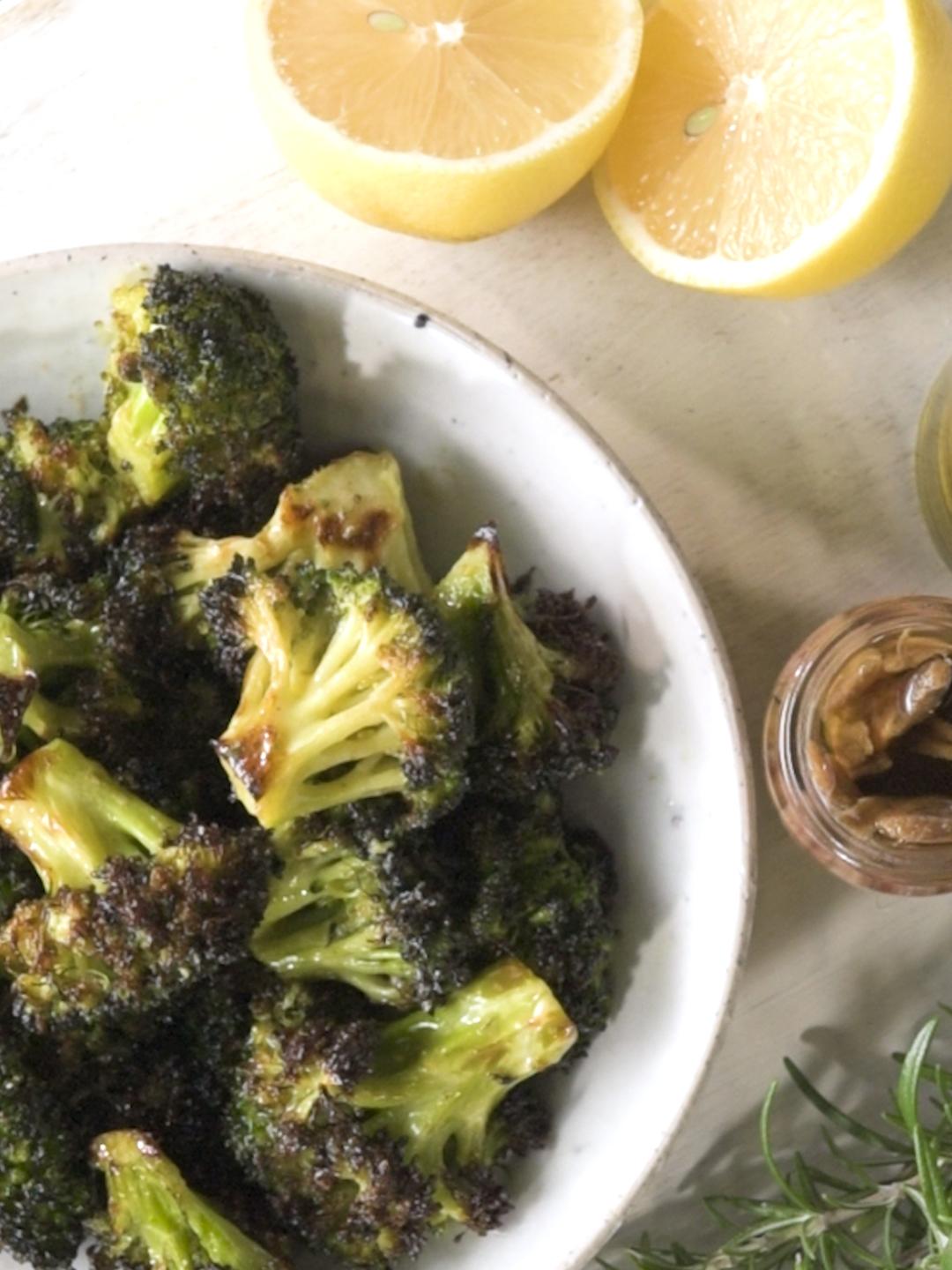 Air-Fried Broccoli with Anchovy and Rosemary Dressing
Crisp, air-fried broccoli is perfectly partnered with this dressing that has a pleasant saltiness from the anchovies and just the right balance of lemon and rosemary.
Ingredients
---
2 tbsp extra-virgin olive oil

Freshly ground black pepper

to season
For the dressing:
5-inch sprig rosemary

leaves picked

⅓ cup (2⅔ fl oz) extra-virgin olive oil
Instructions
1

The oven will preheat. Meanwhile, continue to the next step.

2

Place the broccoli in a bowl with the oil and salt and toss to coat. Place in a single layer in the air fry basket. For even air flow ensure the pieces are not touching.

3

Once preheated, place the basket in rack position 3 and start the timer. Meanwhile, make the dressing.

4

Blend the anchovies, lemon juice and rosemary. With the motor running, gradually add the oil and blend until smooth.

5

The broccoli should be browned and tender. If not, give it a bit more.

6

Pour half the dressing over the broccoli, season with pepper and stir.

7

Drizzle with the remaining dressing.