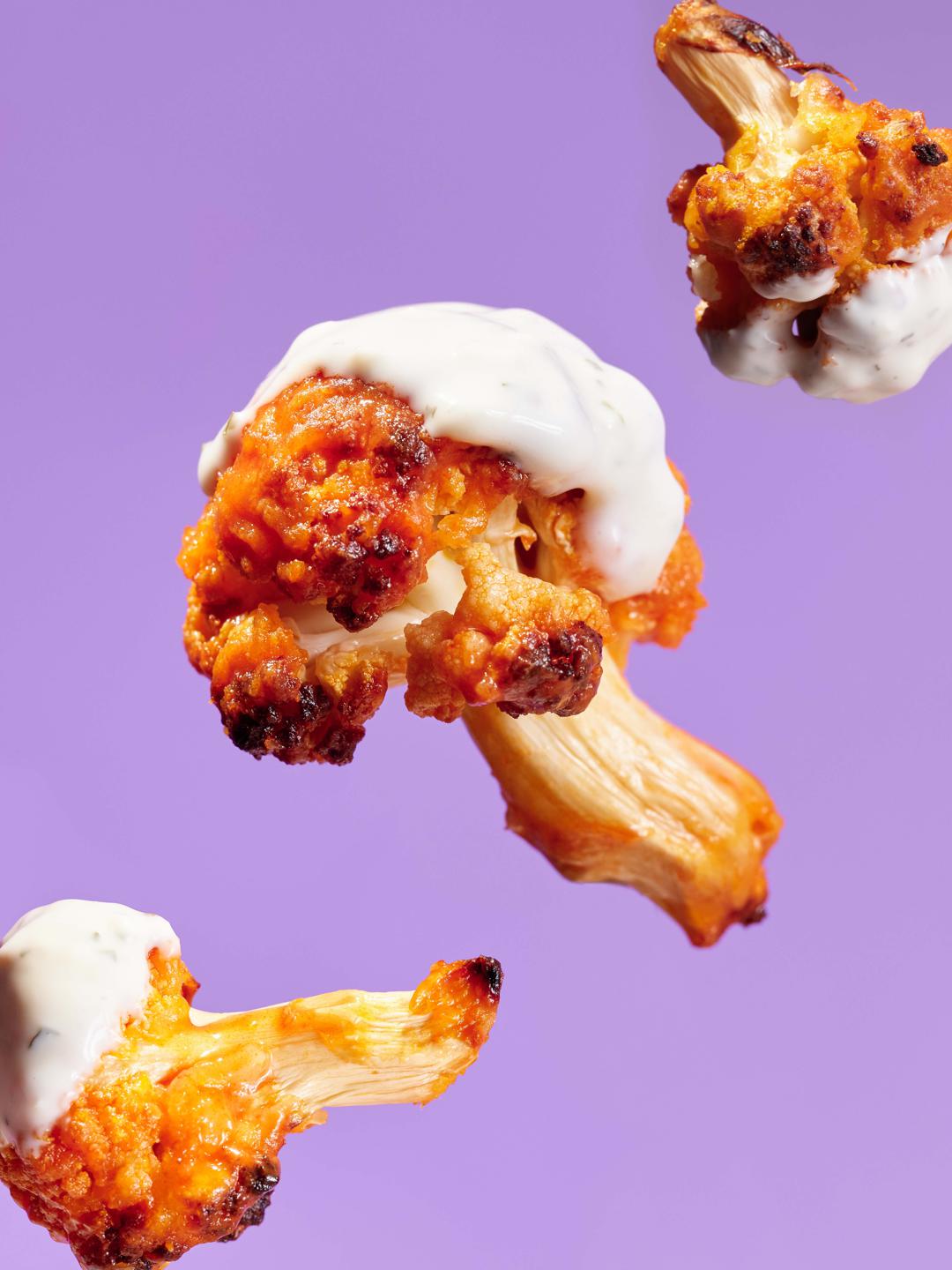 Air-Fried Buffalo Cauliflower "Wings"
Wangs? Whings? Give them a cute meatless name substitute, but enjoy them like real chicken wings: Being plant-based doesn't mean compromising on flavor or texture. The secret? First dehydrate the cauliflower to get the moisture out, and then air fry with sauce for the crispy, spicy "skin."
Ingredients
---
2 tbsp (1 oz) coconut oil

¼ cup (2 fl oz) hot sauce

¼ cup (1¼ oz) all-purpose flour
Instructions
1

Trim the cauliflower into bite-size pieces. (You can even use the core. It's fine!) Place them in a single layer in the air fry basket.

2

Place the air frying basket in rack position 3 and start the timer. Meanwhile, continue to the next step.

3

Combine the oil and sauce by heating in a small pan.

4

Whisk the flour, salt, and water together to make a smooth batter.

5

Preheat the oven. While it's getting hot, move on to the next step.

6

Transfer the cauliflower to a large bowl. Pour over half the sauce and toss well to coat.

7

Pour the batter over the cauliflower and toss well to coat.

8

Line the air fry basket with parchment paper and place the cauliflower in a single layer on the paper. Once preheated, place the basket in rack position 5 and start the timer.

9

The cauliflower should be golden and crisp. If not, give it a bit more.

10

Carefully transfer the "wings" to a large bowl and pour over the remaining sauce. Toss the wings (yes, again!) until nicely coated.

11

Whip out your favorite dipping sauce and enjoy!