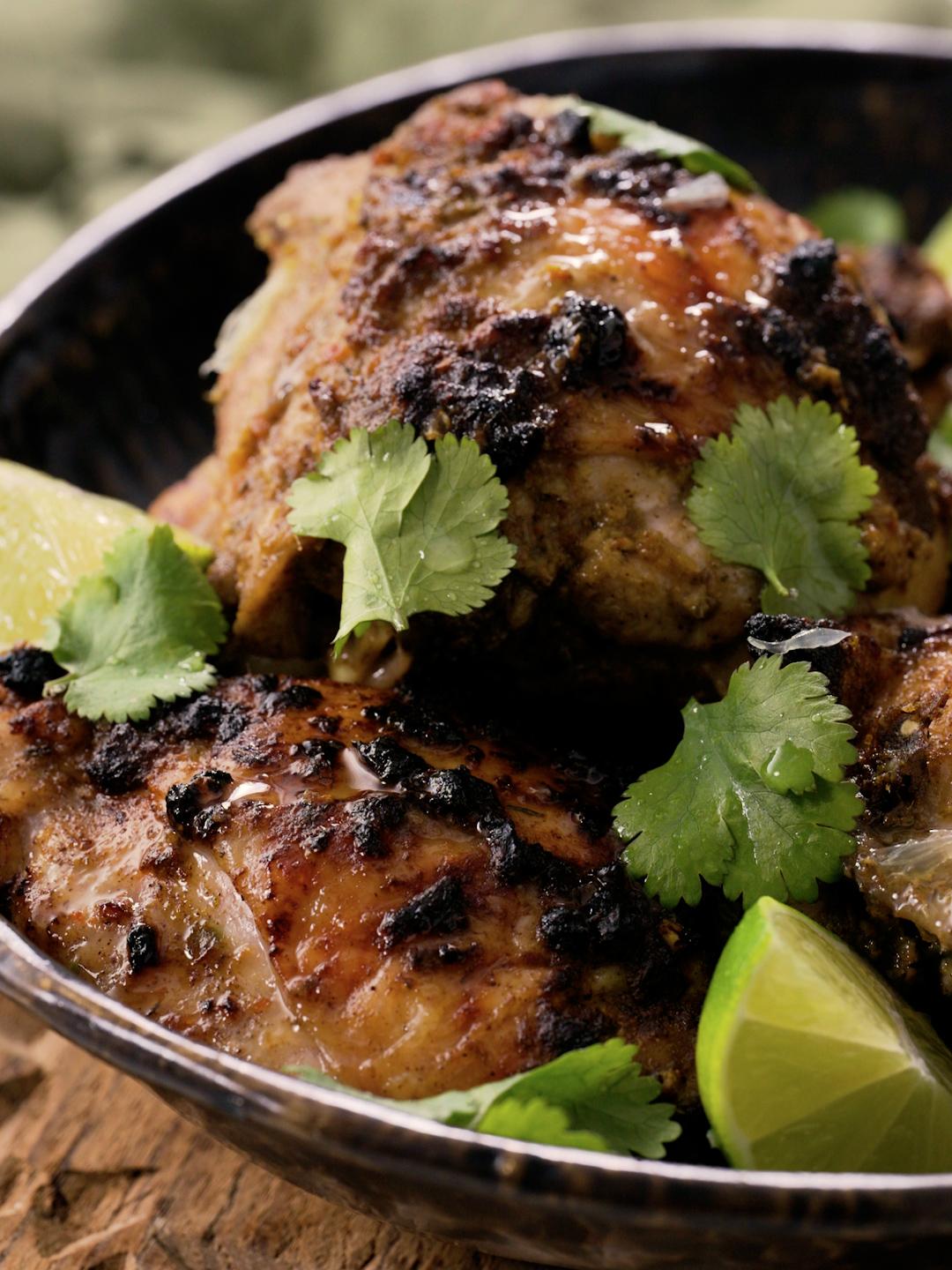 Air-Fried Jerk Chicken
Big on flavor, this recipe is everything you want jerk to be. If you've got more time marinate the chicken overnight to get the maximum flavor experience.
Ingredients
---
2 tbsp finely grated ginger

2 habanero or scotch bonnet chilies

seeds removed, coarsely chopped

1½ tsp fresh thyme leaves

2 tsp finely grated lime zest

½ tsp freshly ground black pepper

6 (3 lb) chicken thighs (with skin and bones)

trimmed
Instructions
1

Place all the jerk ingredients listed below in a blender and blend, scraping down the side occasionally, until pureed.

2

Place the chicken in a large bowl. Add the jerk seasoning and turn to coat. Chicken can be cooked straight away or refrigerated overnight.

3

Insert the wire rack into position 6. Meanwhile, continue to the next step.

4

For easy cleaning and to avoid burning, line the roasting pan with foil and place the broiling rack on top. Place the chicken, skin side up on the rack.

5

Once preheated, place the pan in the oven and start the timer. When the oven signals, rotate the pan and continue cooking.

6

The chicken is ready when a meat thermometer inserted into the thickest part reads a minimum of 167°F. If not, give it a bit more.

7

Remove from the oven. Cover loosely with foil and let it rest for 5 minutes.

8

Serve the chicken with cilantro and lime wedges.