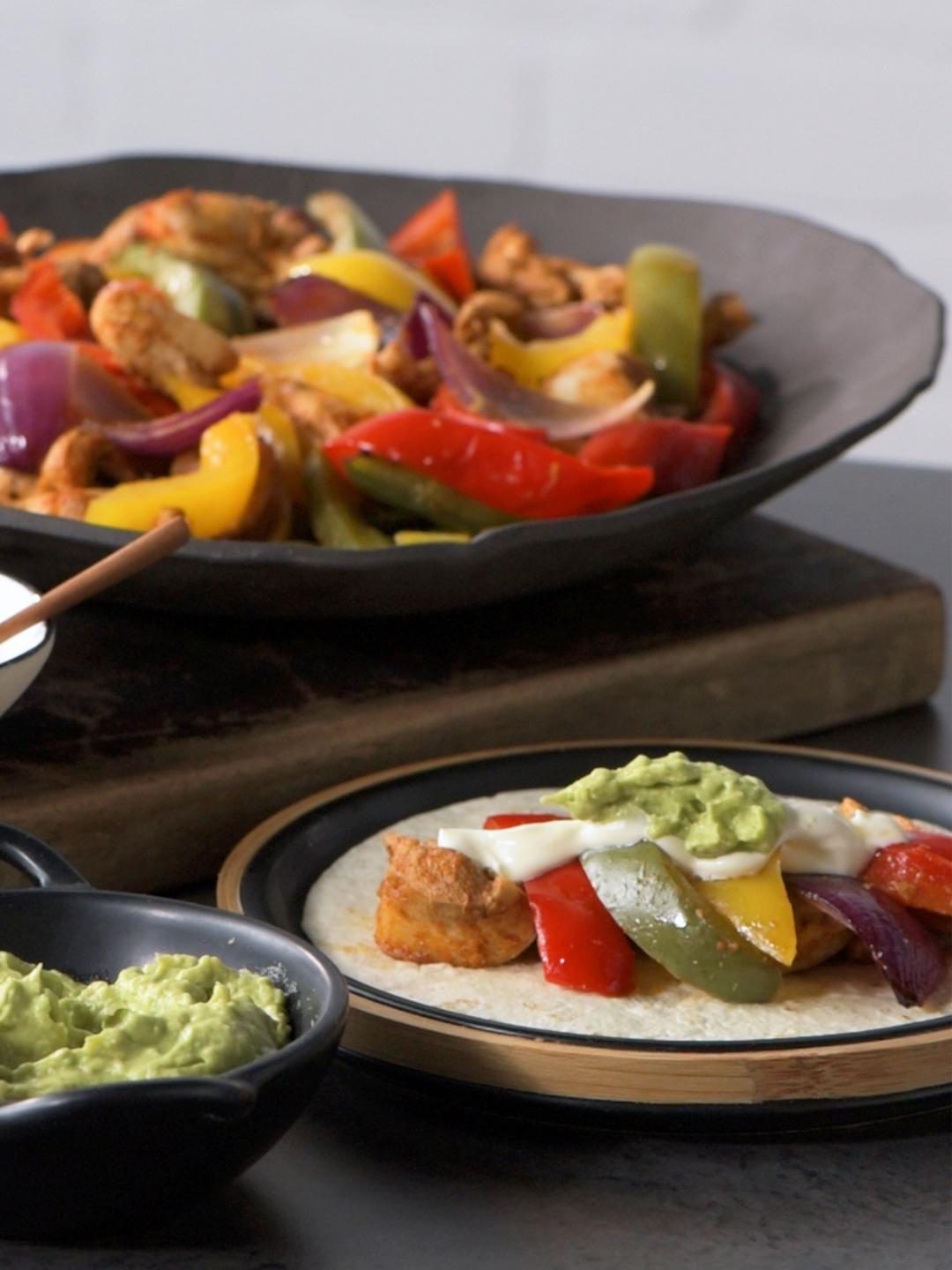 Air-Fried Sheet Pan Chicken Fajitas
With minimal preparation, this simple and fuss free one pan meal is a weeknight winner. The Autopilot, seamlessly transitions from air fry to broil for an easy set and forget meal.
Ingredients
---
1½ tsp kosher salt

divided

1½ lb boneless and skinless chicken thighs

8 flour tortillas (6-inch round)

warmed
Instructions
1

Place all the ingredients listed below in a large bowl and stir to combine.

2

Cut the chicken into ½-inch strips and add to the spice mix. Toss to coat.

3

Spread the chicken over half of the roasting pan. Reserve the bowl.

4

Insert the wire rack into position 4. Meanwhile, continue to the next step.

5

Cut each pepper around the core. Remove and discard the seeds, core and membrane and cut into ½-inch strips. Place in the reserved bowl.

6

Cut in half, peel and trim the ends. Cut each half into 3 wedges. Add to the peppers.

7

Add the remaining oil and salt and toss to coat.

8

Place the vegetables in the pan, next to the chicken.

9

Once preheated, place the pan in the oven and start Autopilot. When the Rotate Remind signals, toss the chicken and vegetables together.

10

The chicken should be cooked and the vegetables nice and tender. If not, give it a bit more.

11

Pour off the excess pan juices.

12

Serve with warm tortillas, sour cream, mashed avocado and lime.