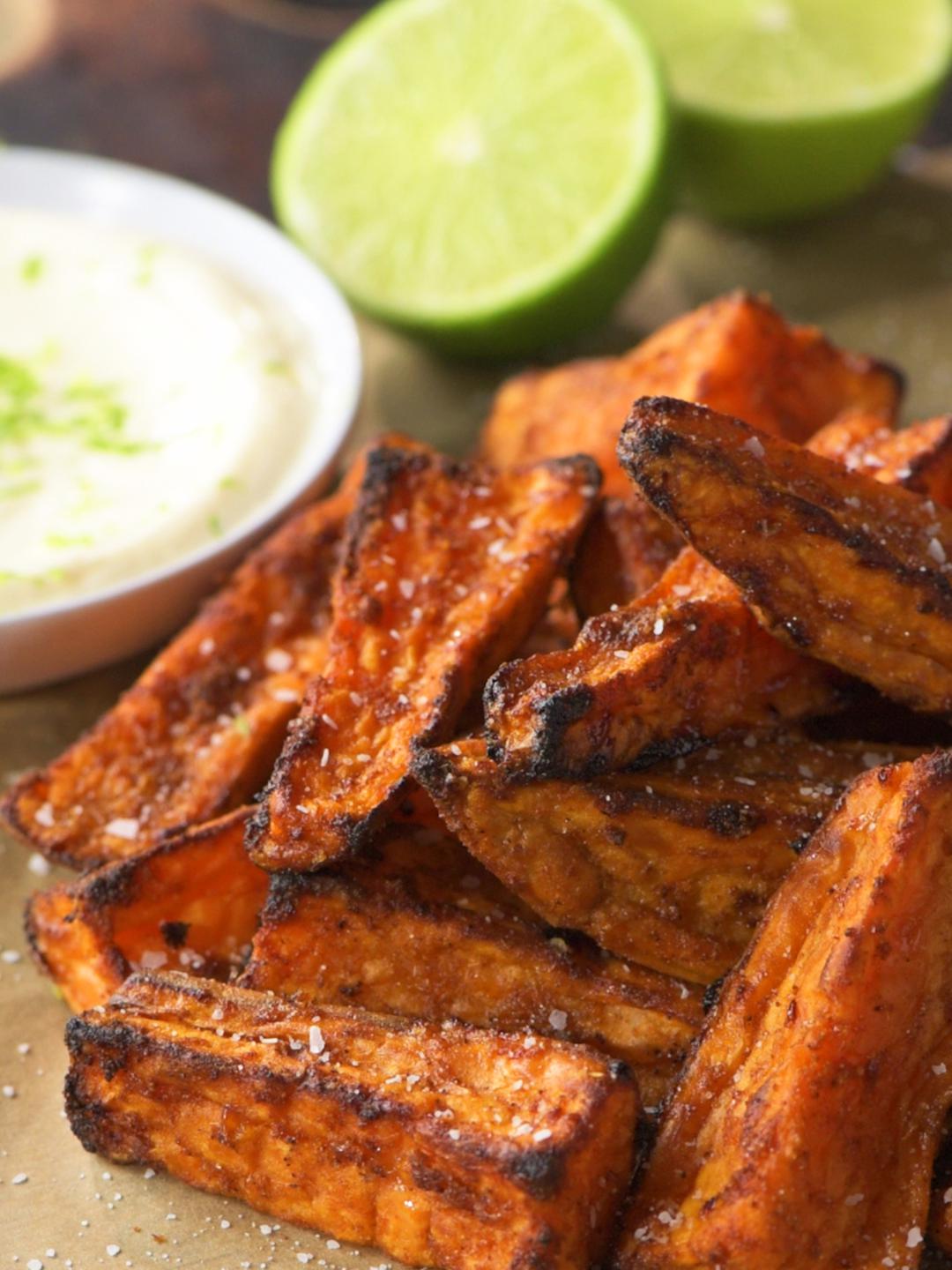 Air-Fried Spicy Sweet Potato Wedges with Lime Aioli
Tossed in spices and air-fried, these sweet potato wedges are so much healthier and tastier than frying and make a popular snack or side dish.
Ingredients
---
For the wedges:
1½ lb sweet potatoes

skin on, scrubbed

¼ tsp cayenne pepper (optional)

1 tsp kosher salt

plus extra to serve

¼ tsp freshly ground black pepper
Instructions
1

Cut into approximately 3-inch long and 1-inch thick wedges.

2

Place the potatoes in a pot, cover with cold water, bring to a boil then drain immediately. This removes excess starch.

3

Spread onto paper towels and stand for 20 minutes to dry out and cool. Meanwhile, make the lime aioli.

4

Whisk the mayonnaise, garlic and lime juice, cover and refrigerate.

5

The oven will preheat. Meanwhile, make the spice mix.

6

Combine all the spices listed below.

7

Toss the potatoes in the oil and the spice mix. Place in a single layer in the air fry basket, evenly spaced apart for even air flow.

8

Once preheated, place the basket in rack position 3 and start the timer.

9

The wedges should be well browned and tender. If not, give it a bit more.

10

Sprinkle the aioli with lime zest and the wedges with salt.