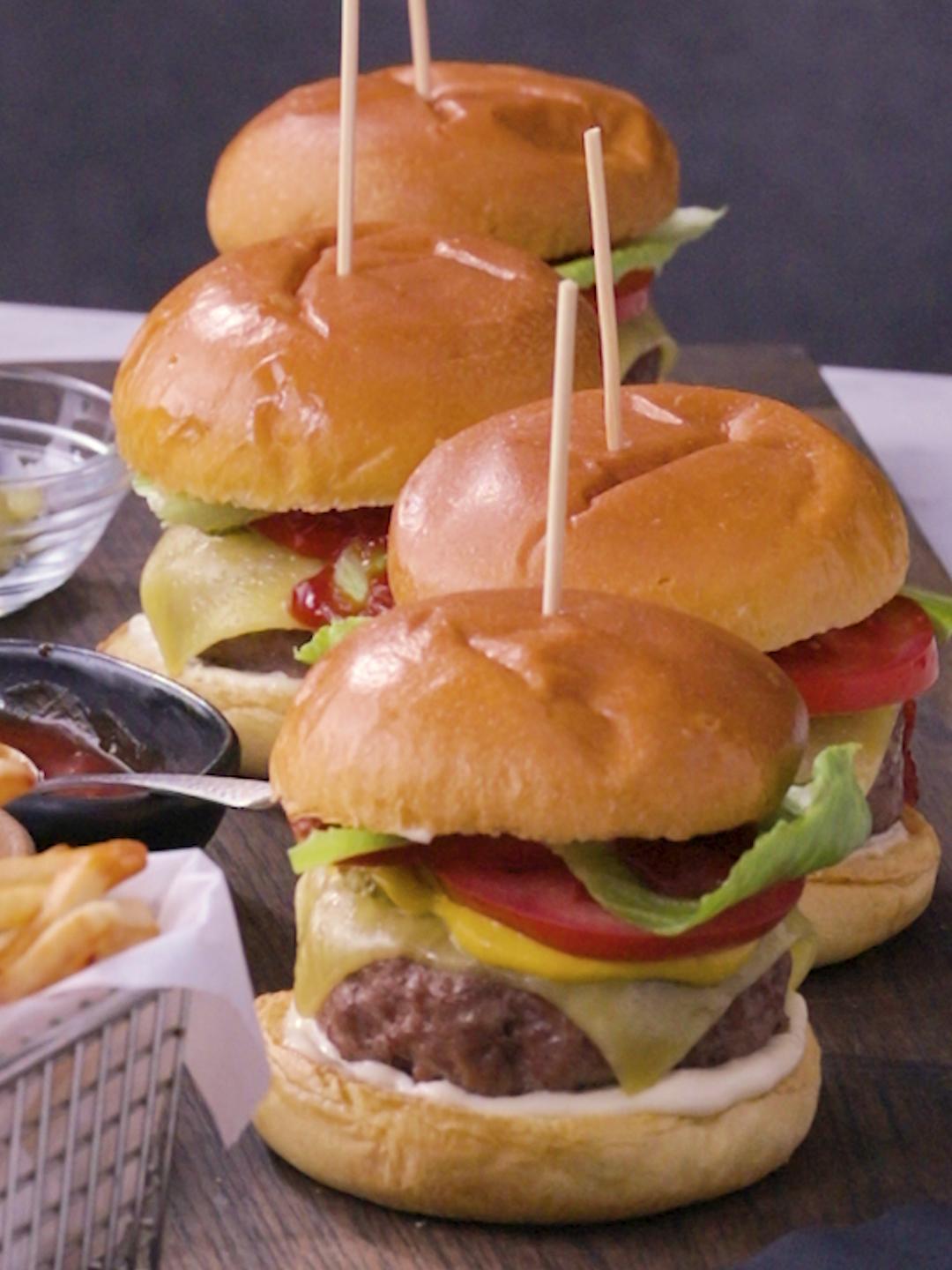 All American Burger
If it ain't broke! A perfect combo of the best ingredients, for this time-honored favorite. And while it may not need fixing, there's always room for your favorite additions. Pickles, bacon, hot sauce anyone?
Ingredients
---
4 burger buns

cut in half horizontally

4 x 6 oz beef burger patties

1-inch thick

Freshly ground black pepper

to season

4 slices mild cheddar cheese

Thinly sliced dill pickles

to serve
Instructions
1

Insert the wire rack into position 8. Place the buns cut side up in the air fry basket. Insert the basket into rack position 3 and start the timer.

2

The buns should be lightly toasted. If not, give it a bit more.

3

Remove the buns from the basket and set aside. Move the basket to rack position 5. Place the roasting pan on the rack, so it sits beneath the basket to catch any drips during cooking. Meanwhile, continue to the next step.

4

Place the patties on a plate, brush with the oil and season with salt and pepper on both sides.

5

Once preheated, carefully place the patties in the basket, evenly spaced apart and start Autopilot.

6

The patties are cooked when a meat thermometer inserted into the center reads 145°F for well-done. If not, give it a bit more.

7

Place a slice of cheese on each patty and return to the oven for 1 minute to allow the residual heat to melt the cheese.

8

Spread a little mayonnaise over the base of each burger bun. Top with a patty, pickles, mustard, tomato, lettuce, ketchup the bun top and serve.