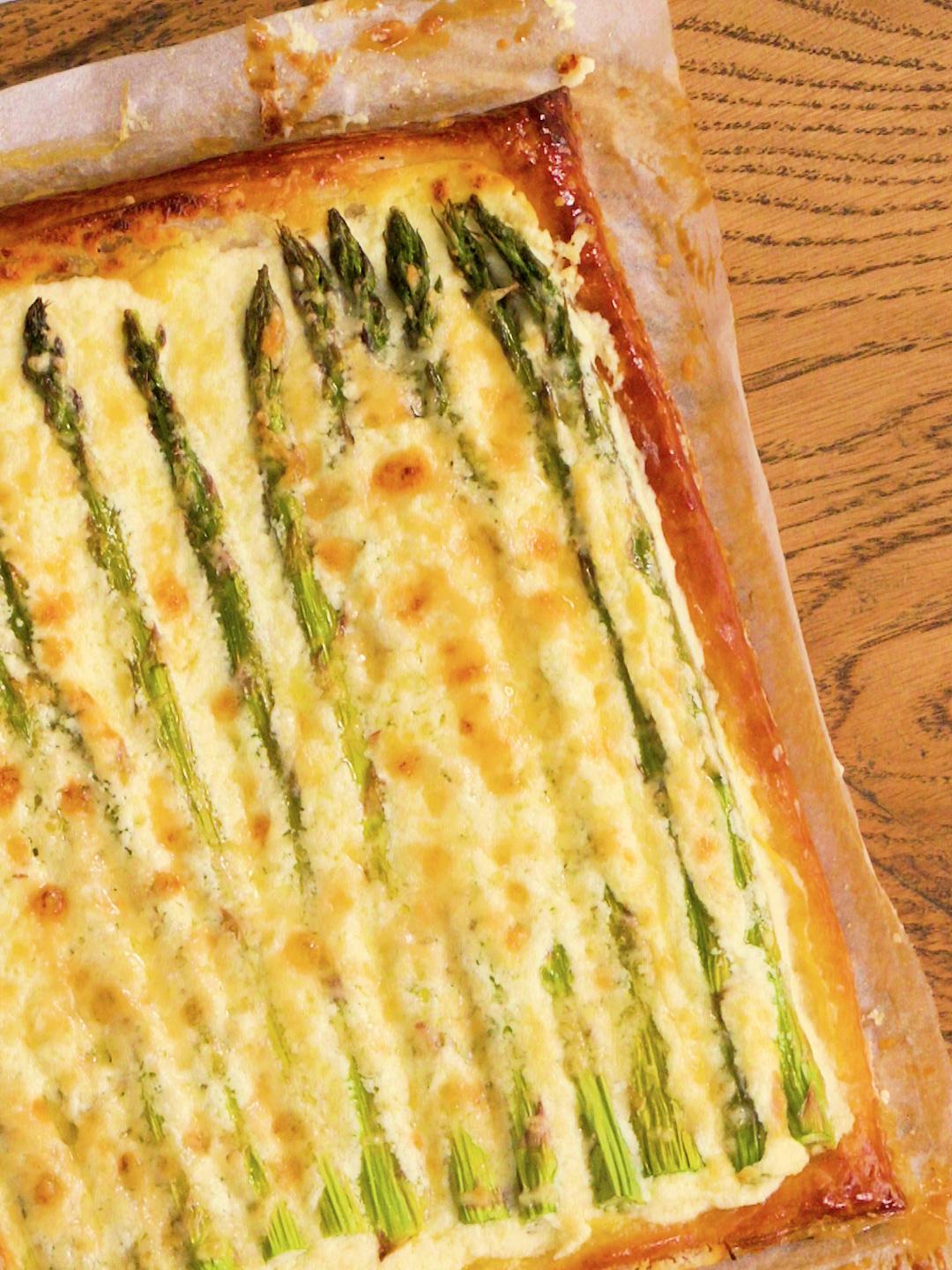 Asparagus and Goat Cheese Free-Form Tart
Spring flavors come to life in this unbelievably simple, yet stunning tart. The autopilot seamlessly transitions from bake to roast, to ensure an incredibly crisp base.
Ingredients
---
Freshly ground black pepper

to season

1 sheet frozen butter puff pastry (9-inch square)

just thawed

3 tbsp grated parmesan cheese
Instructions
1

Place the cheese in a bowl, using a microplane, grate the lemon zest over the cheese. Add the cream and stir until well combined and smooth.

2

Trim and discard the woody ends from the asparagus. Place in a bowl, drizzle with the oil and sprinkle with the salt and pepper. Turn to coat and set aside.

3

Insert the wire rack into position 7. Meanwhile, continue to the next step.

4

Place the pastry on a sheet of parchment paper and trim into a rectangle approximately 9½ -inch x 8-inch. Gently score a ½-inch border. Using a fork, lightly pierce inside the border to prevent the pastry from rising.

5

Spread the filling inside the border. Transfer the pastry with the parchment paper to the roasting pan.

6

Arrange the asparagus over the filling and lightly press.

7

Brush the edges with the egg yolk.

8

Once preheated, place the pan in the oven and start Autopilot. When the oven signals, sprinkle with the parmesan and continue cooking. When the oven signals again, carefully remove the parchment paper and continue cooking to crisp the base.

9

The pastry should be browned underneath. If not, give it a bit more.

10

Transfer the tart to a wire rack to cool for 5 minutes.

11

Sprinkle with chives and serve.