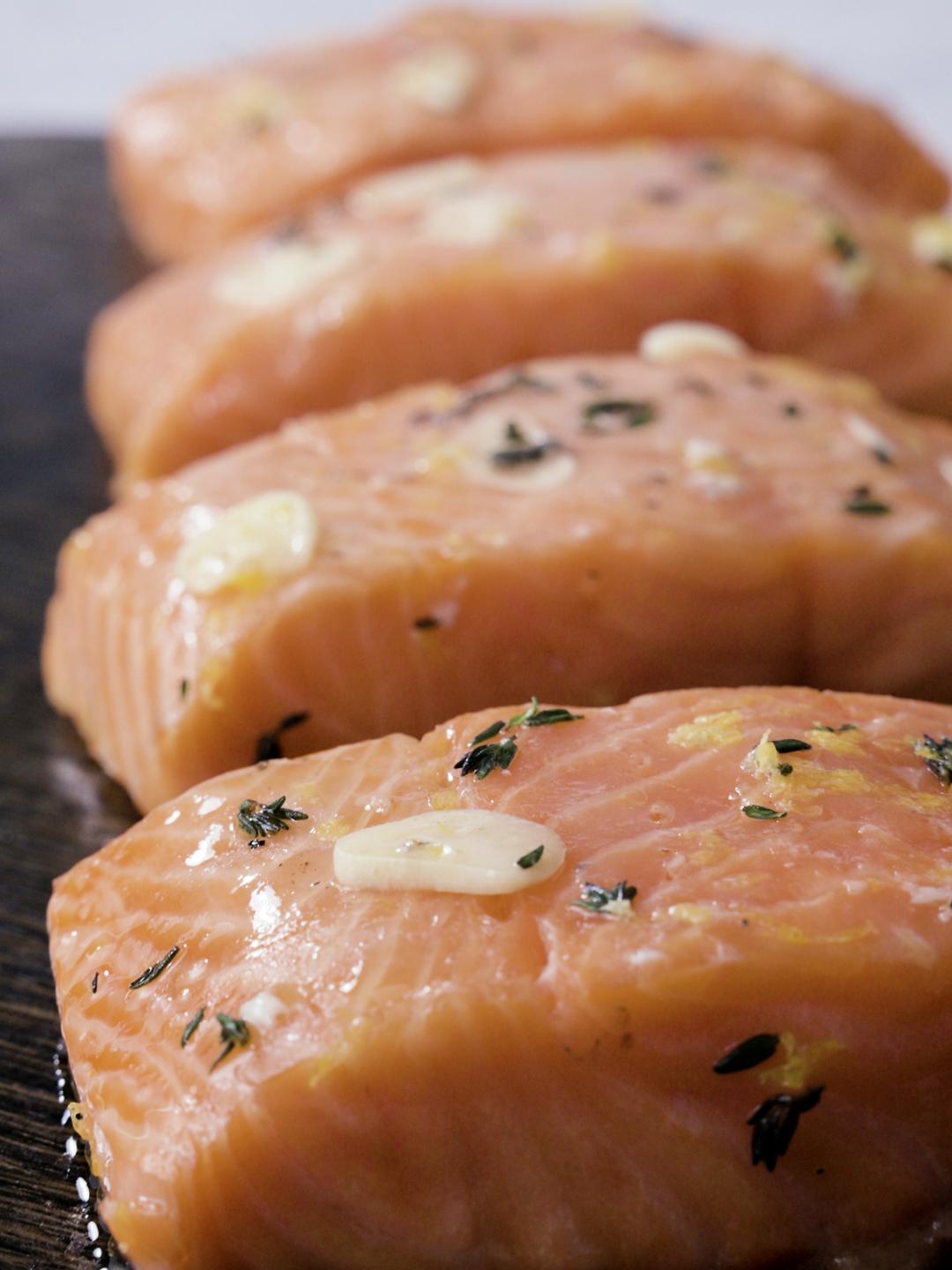 Baked Salmon with Thyme and Lemon
Extra virgin olive oil, combined with slow and low cooking, creates a confit-style result, an incredibly moist and tender piece of fish that just melts in your mouth.
Ingredients
---
4 x 6 oz salmon fillets

centre cut

¼ cup (2 fl oz) extra-virgin olive oil

3 cloves garlic

thinly sliced

Freshly ground black pepper

to season
Instructions
1

Insert the wire rack into position 6. Meanwhile, continue to the next step.

2

Place the salmon in the roasting pan, skin side down. Drizzle with the oil and sprinkle with the salt, thyme and garlic. Using a microplane, grate over the lemon zest and season with pepper.

3

Once preheated, place the pan in the oven and start the timer. When the Rotate Remind signals, carefully turn the salmon over and continue cooking.

Tip: The low temperature keeps the salmon very tender and moist.

4

The salmon should be translucent in the center and flakes easily with a fork. If not, give it a bit more.

5

It is very gelatinous.

6

Sprinkle with salt.