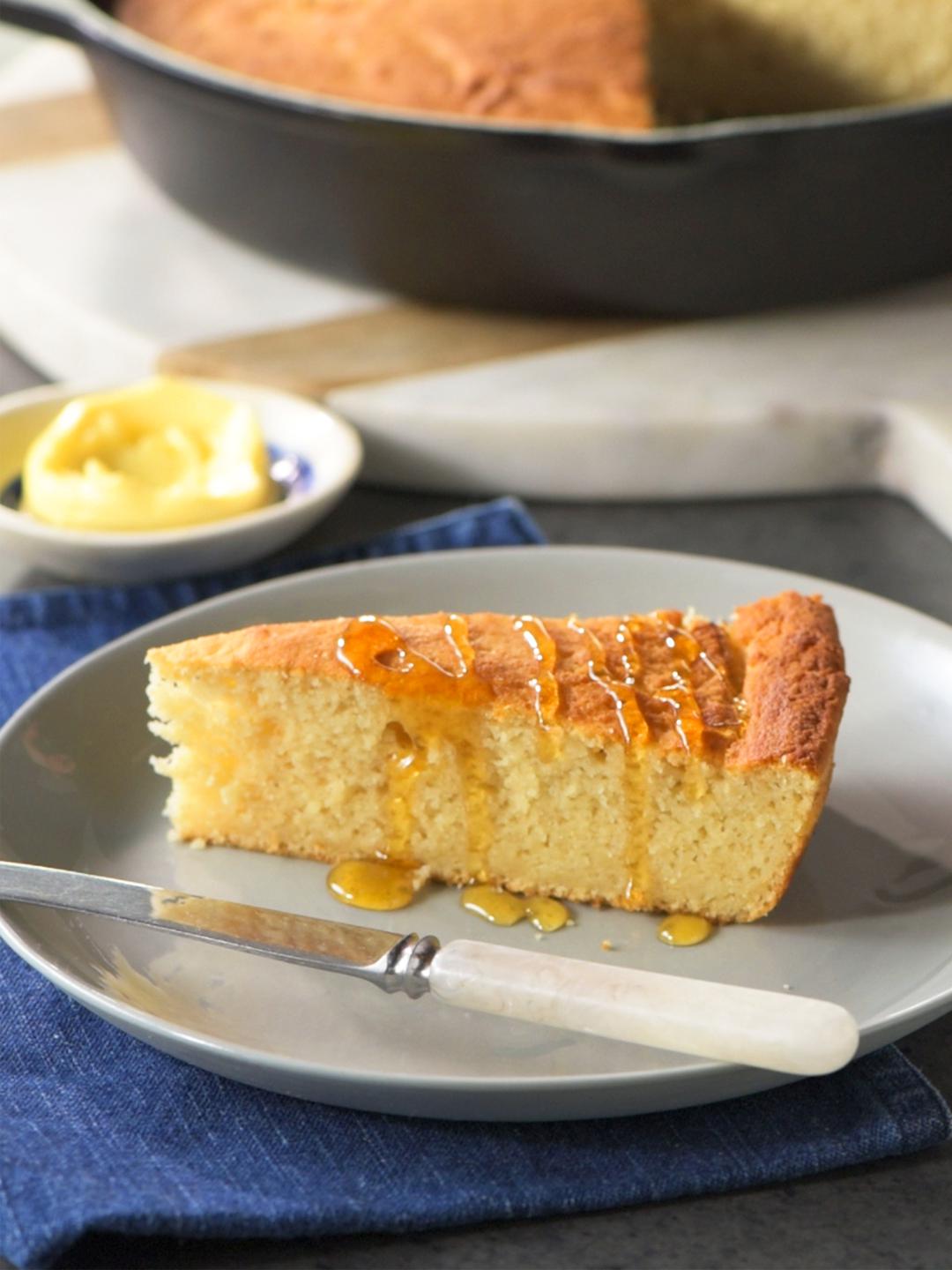 Brown Butter Skillet Cornbread
Browning the butter gives this cornbread a deliciously nutty taste and cooking it in a skillet gives it a beautiful crunchy crust.
Ingredients
---
1½ cups (9 oz) fine cornmeal (yellow or white)

1 cup (5 oz) all-purpose flour

¼ cup (1¾ oz) white sugar

4 oz unsalted butter

chopped

2¼ cups (18 fl oz) buttermilk

at room temperature

2 large eggs

lightly beaten, at room temperature
Instructions
1

Place all the dry ingredients listed below in a large bowl and stir with a whisk to combine.

2

Place a 10-inch cast iron skillet over high heat, once heated add the butter and swirl to coat the skillet. When the butter turns a nut-brown color immediately remove from the heat and pour into a heatproof bowl. Place the skillet in the oven in rack position 6, do not wipe out.

3

The oven will preheat. Meanwhile, continue to the next step.

4

Add the buttermilk and eggs to the brown butter and whisk to combine. Make a well in the dry ingredients and whisk the brown butter mixture into the dry ingredients to form a smooth batter.

5

Once preheated, spread the batter evenly into the hot skillet. Slide the rack into the oven and start the timer.

6

The cornbread is ready when a skewer inserted into the center comes out clean. If not, give it a bit more. Cool in the skillet for 10 minutes before slicing.

7

Serve hot or warm drizzled with honey.