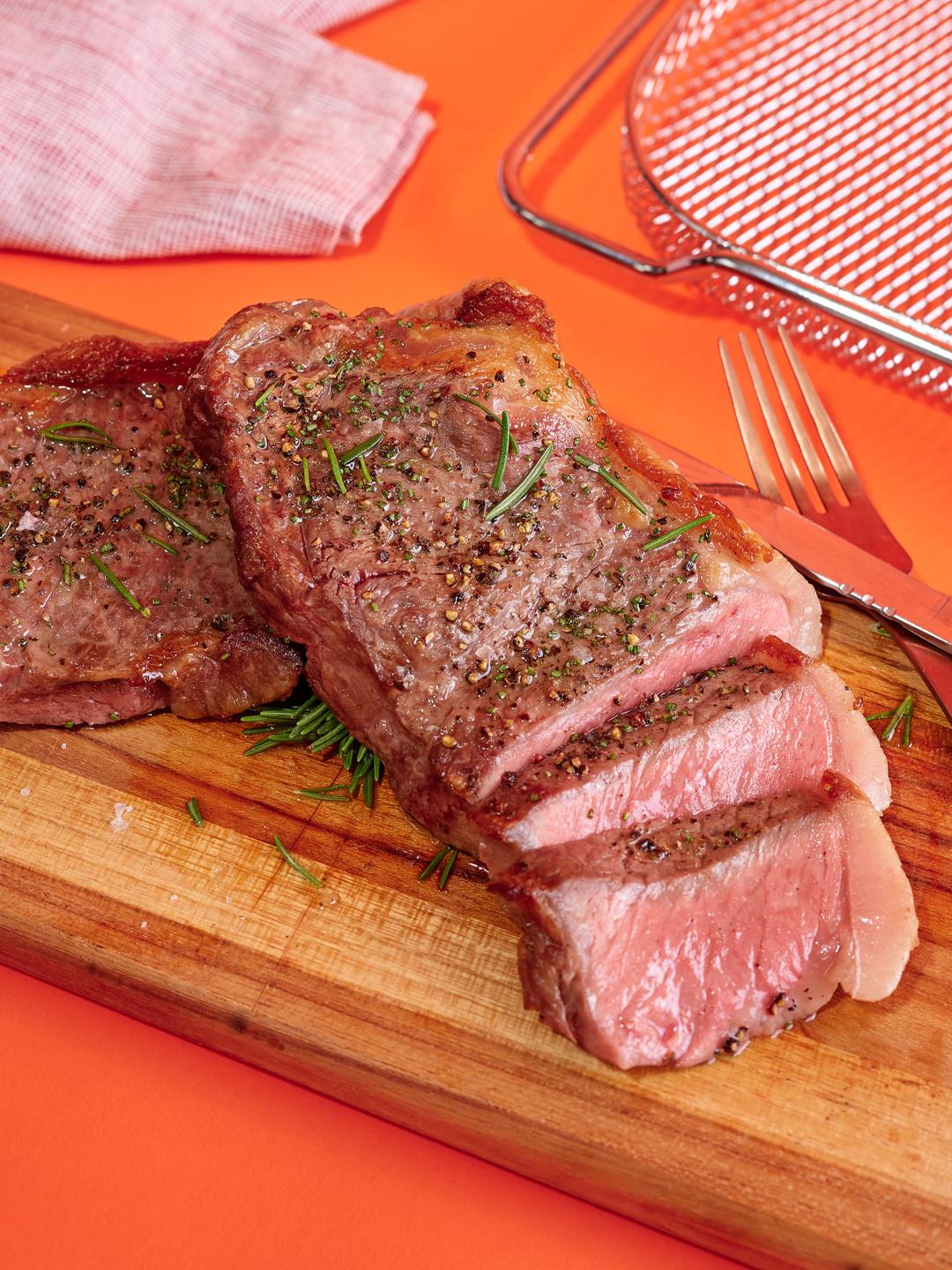 Bulletproof Air-Fried Steak
Looking for a simple and reliable way to prepare steak? This hands-off approach with minimal prep and no pre-searing takes less than 20 minutes to cook and produces an incredibly luscious cut of meat. Step aside, frites. This method is about to become your steak's new BFF.
Ingredients
---
2 New York steaks

1-inch (2.5cm) thick

Freshly ground black pepper

to season
Instructions
1

For consistent doneness and timing, we recommend starting with steaks that are about 1-inch (2.5cm) thick.

2

Place steaks on a foil-lined roasting pan. Drizzle with oil and season with salt and pepper to taste. Transfer steaks to air fry basket.

3

Place foil-lined roasting pan on wire rack in position 8 (to catch any drippage). Insert air fry basket in position 1 and start Autopilot.

4

To test if the steak is ready, insert a meat thermometer into the thickest part of the meat. It should read a minimum of TK°F. If not, give it a bit more.

5

Allow the steaks to rest for 5 minutes before slicing. This gives the juices time to redistribute, reducing the amount lost when cutting into the meat.

6

Season with flake salt and pepper. Slice and serve with your favorite side dish.

7

Take your skills to the next level and achieve the ultimate sizzle by trying the Ultimate Air-Fried Steak.