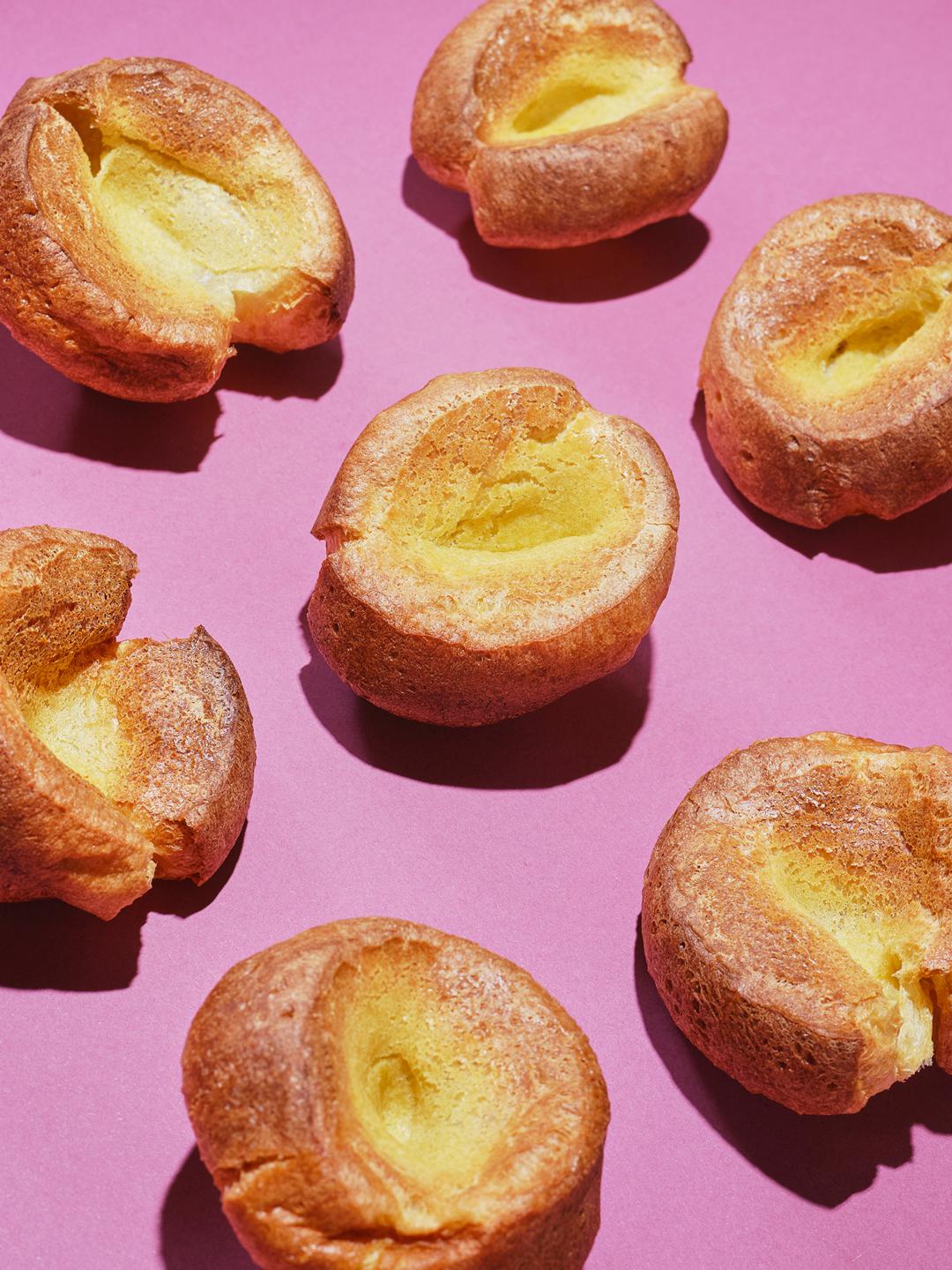 Easy, Anytime Popovers
Breakfast? Brunch? Lunch? Dunch? Dinner? These are great around the clock, and a perfect dish to level up any meal, real or invented. With a crisp crust, and a creamy, custardy interior, popovers are an easily attainable baked delicacy as well as fun to cook. You don't need to be super precise when weighing the ingredients with these popovers, and there's no need to use hot oil or preheat the oven for this easy version.
Ingredients
---
1 cup (5¼ oz) all-purpose flour

4 (6½ oz) eggs

(about 3-4)

Butter

at room temperature
Instructions
1

Sift the flour into a bowl.

2

Place the eggs in a bowl and add the salt. Whisk until fluffy and about doubled in volume. Add the milk, and whisk to combine.

3

Add half the egg mixture to the flour mixture and whisk until smooth. Add the remaining egg mixture and whisk until smooth. Adding the wet to the dry in two batches helps prevent lumps from forming. Rest the batter until ready to bake.

4

Brush each muffin cup with the soft butter, making sure to get into every corner and up the sides.

5

Divide the batter evenly between each cup.

6

Place the pan in the center of rack position 8 and start Autopilot.

7

The popovers should be puffed and browned. If not, give it a bit more.

8

Watch out, they're hot! Remove from the oven and pop 'em out of the pan.

9

These are best enjoyed fresh. Serve with jam and mixed berries to satisfy your sweet tooth, or with a savory accompaniment like soft cheese or clotted cream.