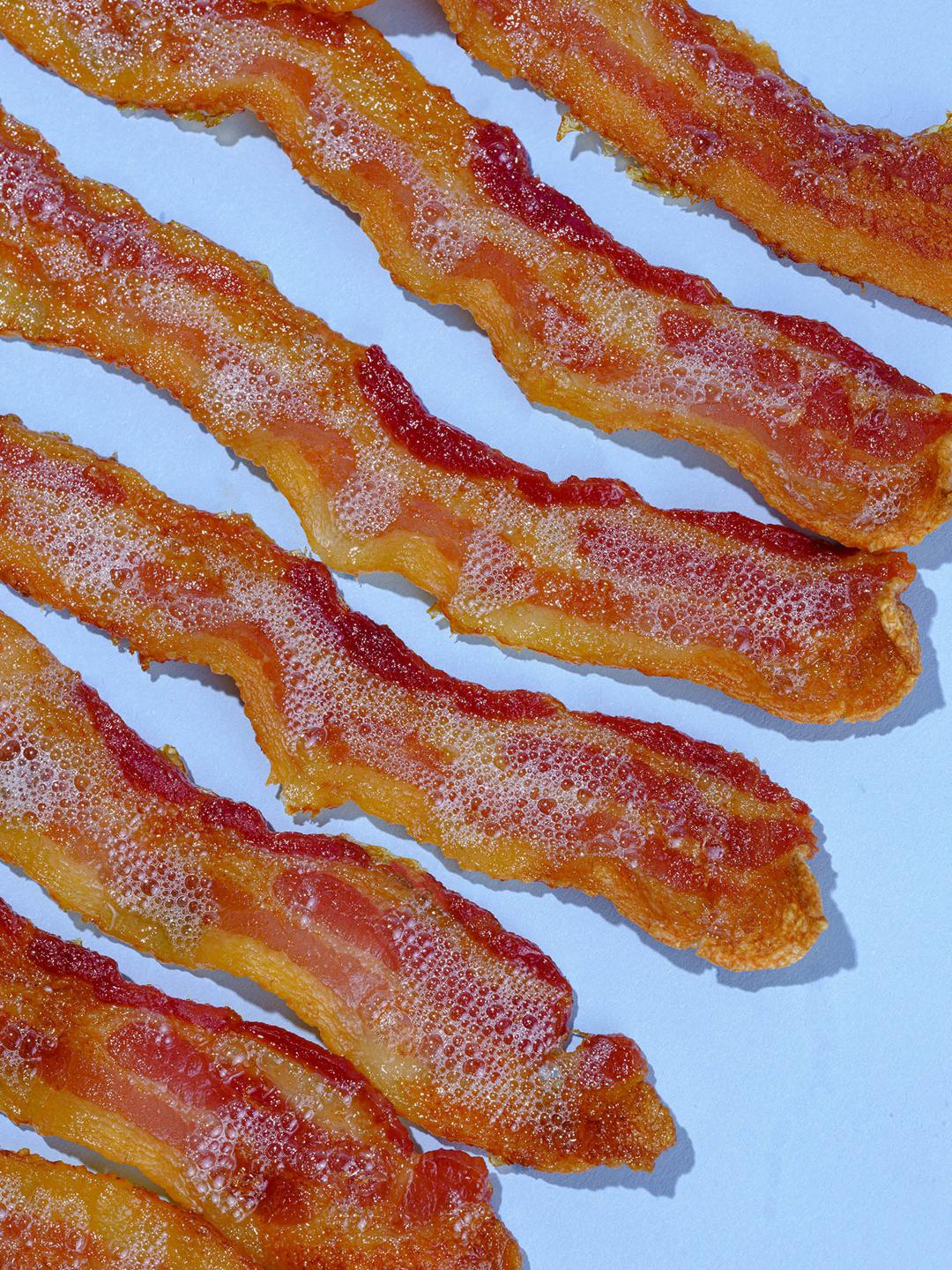 Easy-Bake Bacon
Ladies and Gentlemen, it's that perennial favorite breakfast meat that's miraculously both crispy and chewy, and now easy to make without a lot of cleanup. Just put it in, hit start, and the oven pops out perfectly done bacon, with no spattering mess.
Instructions
1

Select the bacon. We went with thick-cut, center-cut bacon. Each bacon producer will vary slightly on this one.

2

Insert the wire rack into position 7, hit Start, and continue to the next step.

3

Line the roasting pan with foil and lay the bacon out in one even layer, making sure to not overlap the pieces. Using foil or parchment paper is optional, but it will really save on cleanup later.

4

Once preheated, slide the pan into the oven, hit start, and let the oven work its magic.

5

Bacon should be sizzling and crisp. If it looks like it needs more time, give it a bit more.

6

Transfer the bacon to a paper towel-lined plate to stop the hot pan from continuing to cook it, and to let the excess fat drain off.

7

Enjoy it as is, add to a sandwich, or have it any of the dozens of other ways you can imagine. It's going to be good; it's going to be perfectly cooked, tender bacon.