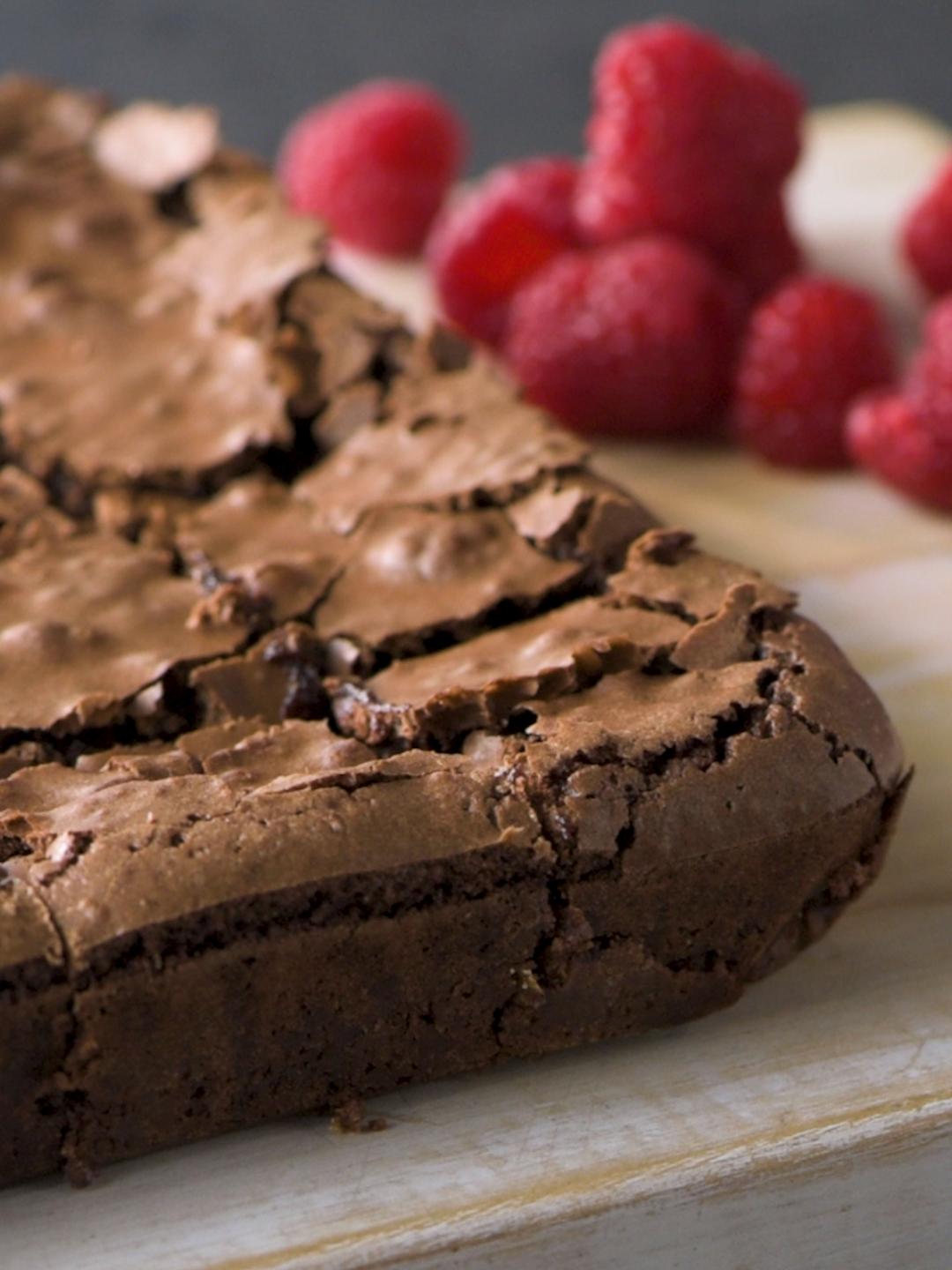 Fudgy Triple Chocolate Brownies
Minimal flour, no leavening agents, and silky melted chocolate are the secret warriors in these fudgy brownies. Studded with bursts of molten milk and white chocolate - these brownies are divine.
Ingredients
---
2 oz semisweet chocolate

chopped

¾ cup (5 oz) light brown sugar

3 large eggs

at room temperature

½ cup (2½ oz) all-purpose flour

⅓ cup (1 oz) cocoa powder

½ cup (3 oz) milk chocolate chips

½ cup (3 oz) white chocolate chips
Instructions
1

Spray a 8-inch square (2-inch deep) cake pan with cooking spray and line the base and sides with parchment paper.

2

Place the semisweet chocolate and butter in a large heatproof bowl over a saucepan of barely simmering water. Don't allow the base of the bowl to touch the water, so the chocolate doesn't overheat and seize. Stir occasionally for 5 minutes, or until melted and smooth. Remove the bowl from the heat.

Tip: It can also be melted in the microwave on High in 20 second bursts, stirring well between each burst.

3

Stir to combine.

4

Insert the wire rack into position 6. Meanwhile, continue to the next step.

5

Stir in the eggs one at a time until well combined.

6

Sift the flour and cocoa over the chocolate mixture and stir. Add the chocolate chips and pour into the pan.

7

Once preheated, place the pan in the oven and start the timer.

8

The brownie is cooked when a skewer inserted into the center comes out with a few moist crumbs clinging to it. If not, give it a bit more.

9

Remove from the oven and cool in the pan for 1 hour.

10

Lift out of the pan and cut into 16 pieces.

11

Serve warm or cooled. Store in an airtight container at room temperature for up to 5 days.