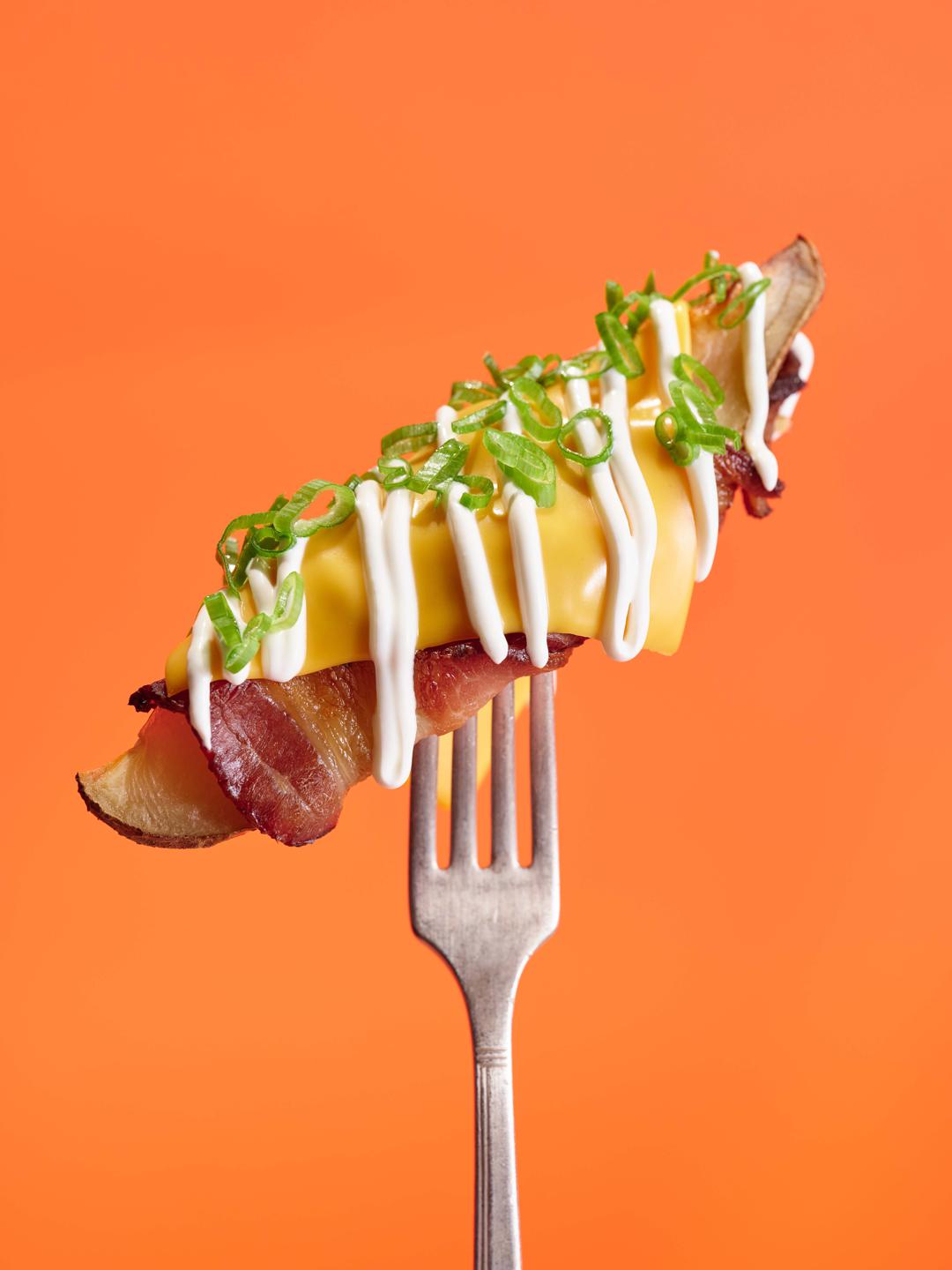 Fully Loaded Air-Fried Potato Wedges
Epic game day party food, late-night snack, or hangover helper. The Joule Oven's convection and radiant heat are the perfect match for bacon—deliciously, desirably crispy with a slight chew. (Just how we like it.) A lower air frying temperature ensures the potatoes have time to cook completely before the bacon goes from crispy to crunchy. This recipe starts with just one spud to make eight wedges. But we bet that once you fry up a tray, you'll need another round. Or two.
Instructions
1

Wash the potato and pat dry. Cut into 8 even wedges.

2

Insert the wire rack into position 5 and get the oven ready to go.

3

Line the roasting pan with parchment paper and place the broiling rack on top. Wrap each potato wedge with a slice of bacon, making sure to spiral the bacon so it covers as much of the wedge as possible. Place the wedges on the rack, skin-side down.

4

Once preheated, place the pan in the oven. Hit start, and let the oven do its magic.

5

The bacon should be sizzling and crisp. If it looks like it needs more time, the A Bit More button is here to help.

6

Remove the pan from the oven and top each wedge with a slice of cheese. Return to the oven and start the timer. This should only take 30 seconds.

7

Transfer the wedges to a serving plate. Top with sour cream, shredded cheese, green onion, and hot sauce. Enjoy!

Tip: You can also try loading the wedges with fresh or pickled jalapeños, fresh herbs, diced tomato, or even spices like black pepper, cayenne, or paprika.