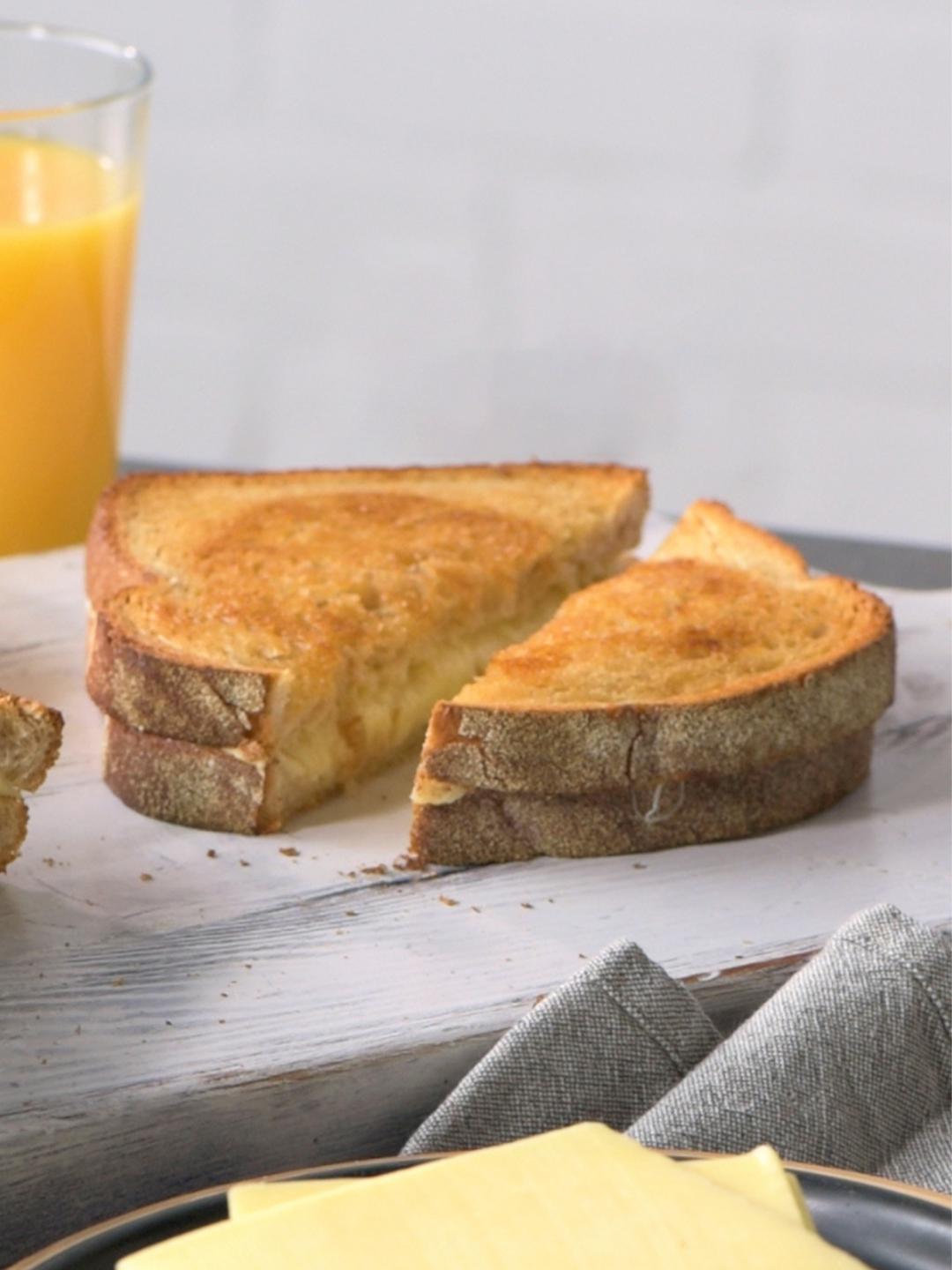 Grilled Cheese Sandwich
Crunchy on the outside and oozy in the middle, grilled cheese is the ultimate comfort food. Start with your favorite bread, top with your favorite cheese and you're well on your way to one of life's simple pleasures.
Ingredients
---
2 slices bread of your choice

2 slices of cheese

or 1/3 cup (1 1/2 oz) shredded cheese
Instructions
1

For quick and easy assembly, have all the ingredients ready and make sure the butter is at room temperature so it spreads easily.

2

Insert the wire rack into position 6. Meanwhile, continue to the next step.

3

Mix together until well combined.

4

Spread one slice of bread with the mayonnaise mixture. Top with the cheese and the remaining bread.

5

Place in the roasting pan and spread the top slice of bread with half the butter. Turn over and spread with the remaining butter.

6

Once preheated, place the pan in the oven and start Autopilot. When the Rotate Remind signals, turn the sandwich over and continue cooking.

Tip: Bread with a higher moisture content, such as sourdough may need longer cooking.

7

The bread should be golden brown and the cheese nicely melted. If not, give it a bit more.

8

Cut and serve.