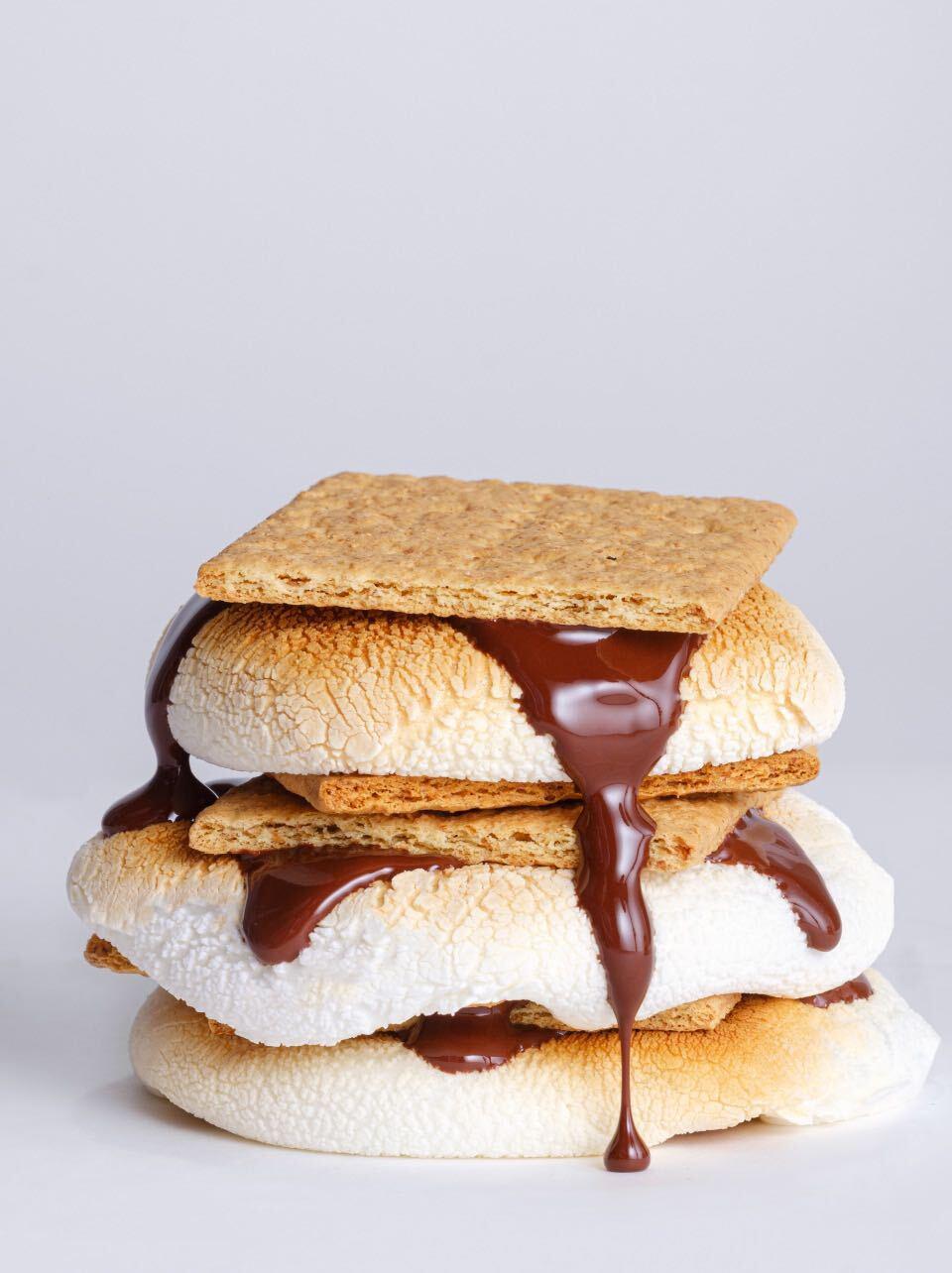 Indoor S'mores
Make the classic toasty and delicious fireside treat whenever you want right in the comfort of your own kitchen. Roasted, puffed marshmallows with just the right amount of toasting, and warm, melting chocolate, all without a whiff of campfire smoke.
Ingredients
---
4 graham crackers

full sheets; honey, chocolate, or cinnamon flavored

4 pieces semisweet chocolate

any kind you want!

4 marshmallows

s'more size (or 8 regular size)
Instructions
1

Make these s'mores yours—use what you love and what you've got on hand. Swap the chocolate for Reese's Peanut Butter Cups or another kind of chocolate. Use cinnamon or even chocolate graham crackers (and make yourself a s'moreo).

2

Insert the wire rack into position 4. This is the sweet spot to get everything warm and melty while also making sure the marshmallows toast up nicely!

3

Snap the graham crackers in half and stack two on top of each other. Place on the pizza pan. Top with the chocolate and marshmallow. Stacking the graham crackers (instead of side-by-side) helps the crackers to get warm and toasty without burning.

Tip: You can use two standard size marshmallows per graham cracker.

4

Once preheated, place the pan in the oven and start Autopilot. The oven will seamlessly transition from bake to broil so the crackers toast, the chocolate melts, and the marshmallows get gooey and golden brown.

5

Are the marshmallows dark enough for you? If not, hit a bit more and spend 30 seconds imagining a campfire.

6

Use a spatula to carefully remove the s'mores stacks from the hot pan. Place the bottom cracker on top and give the s'more a good squash. Enjoy warm (and maybe have some napkins handy)!