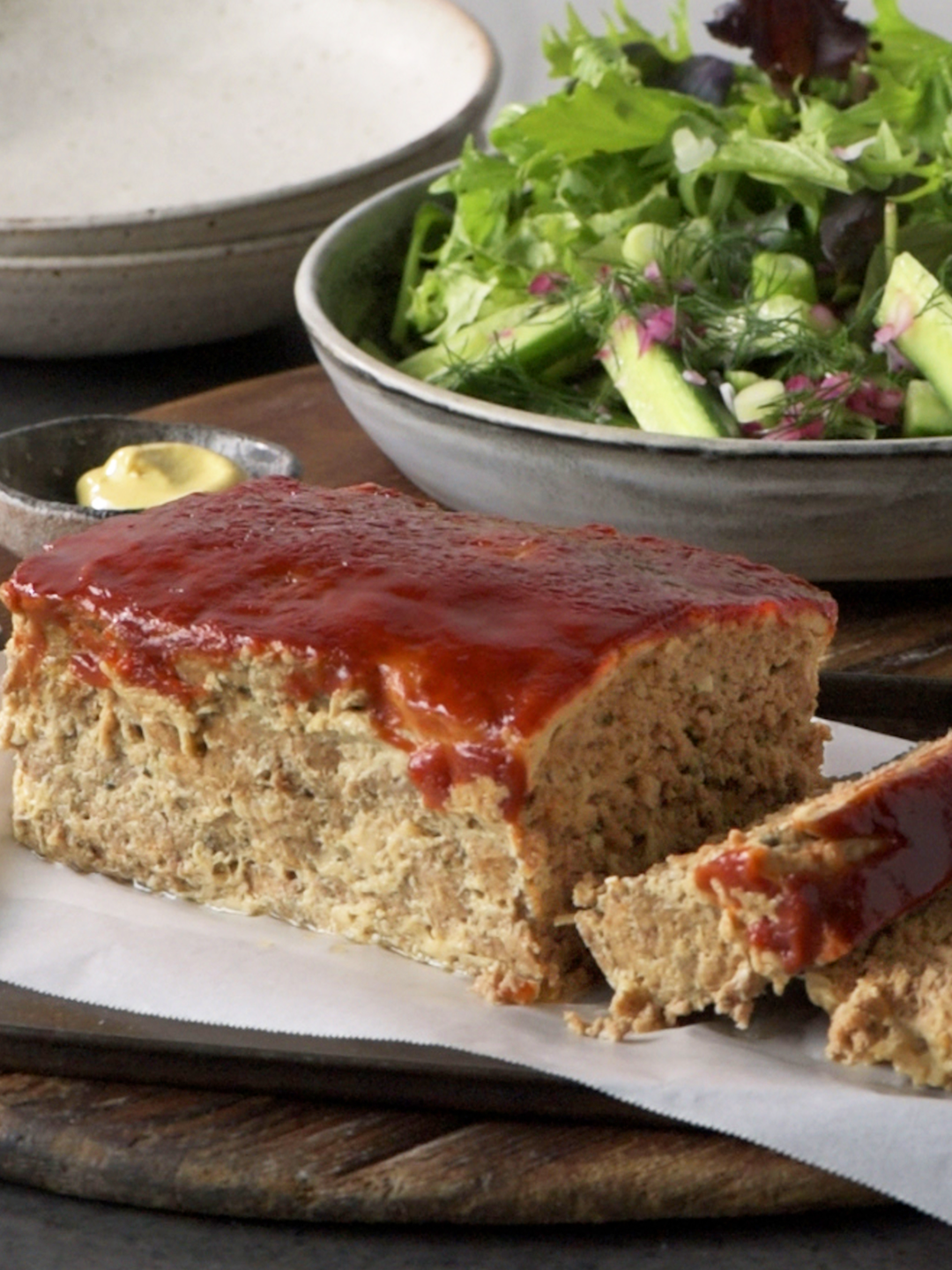 Meatloaf
Always a family favorite, this recipe uses a combination of ground beef, veal and pork that gives the meatloaf an incredibly tender and juicy texture. The sweetness from the glaze adds an extra layer of flavor.
Ingredients
---
For the meatloaf:
1 cup (2 oz) panko breadcrumbs

2 lb ground beef, veal and pork

2 tbsp Worcestershire sauce

⅓ cup flat-leaf parsley leaves

finely chopped

½ tsp freshly ground black pepper
For the glaze:
1 tbsp Worcestershire sauce

2 tbsp apple cider vinegar
Instructions
1

Insert the wire rack into position 6. Meanwhile, continue to the next step.

2

Place the eggs and milk in a large bowl and whisk to combine. Add the onion, garlic and breadcrumbs. Stand for 5 minutes to soften.

3

Add the remaining meatloaf ingredients listed below and use your hand to combine.

4

Spray a 8½ x 4½ x 2½-inch deep (top) loaf pan with cooking spray. Line with foil, allowing the foil to overhang the edges, spray the foil. Press the meat mixture into the pan ensuring the meat is compact. Cover with foil. Place the loaf pan in the roasting pan to catch any juice that spill over during cooking.

5

Once preheated, place in the oven and start the timer.

6

The meatloaf is ready when a meat thermometer inserted into the center reads 160°F. If not, give it a bit more. Meanwhile, continue to the next step.

7

Combine all the glaze ingredients listed below in a small bowl.

8

Spoon the glaze over the meatloaf.

9

Return to the oven and start the timer.

10

The glaze should be lightly caramelized. If not, give it a bit more.

11

Remove from the oven and stand for 10 minutes before lifting out of the pan.

12

Serve with a salad.

Tip: Leftover meatloaf is great in sandwiches, can be sliced and frozen for up to 3 months. Uncooked meatloaf can also be frozen, defrost in the refrigerator overnight.