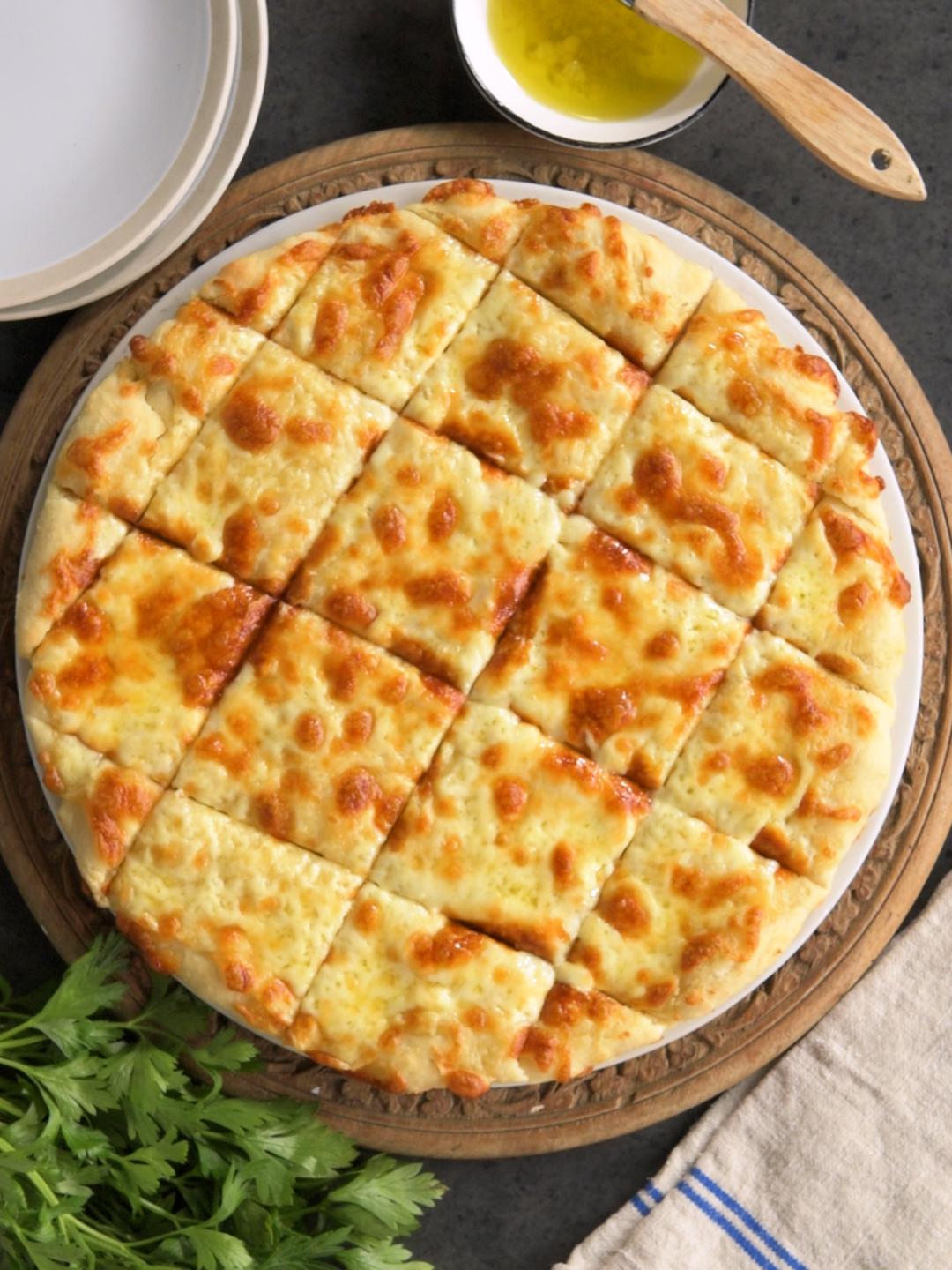 20 Minute Cheesy Garlic Pizza
Yogurt is the hero ingredient in this super easy and versatile dough. The acidity in the yogurt helps tenderize the dough and adds flavor. Brushed with garlic infused oil and sprinkled with cheese, this is a great snack or, can be turned into a meal with your favorite pizza toppings.
Ingredients
---
2 cups (10½ oz) all-purpose flour

1¼ cups (10½ oz) plain Greek-style yogurt

1¼ cups (4 oz) shredded mozzarella or cheese of your choice
Instructions
1

Insert the wire rack into position 7. Meanwhile, continue to the next step.

2

Place the flour, baking powder and salt in a bowl and mix together.

3

Add the yogurt and bring the dough together. Turn out onto the countertop and knead to combine.

4

Flour the countertop and dough and roll until large enough to fit the pizza pan. Place the dough on the pan and press to the edge.

5

Combine the oil and garlic in a small bowl and brush over the dough. Sprinkle with the cheese.

6

Once preheated, place in the oven and start the timer.

7

The cheese should be melted and the crust golden brown. If not, give it a bit more.

8

Cut and serve.