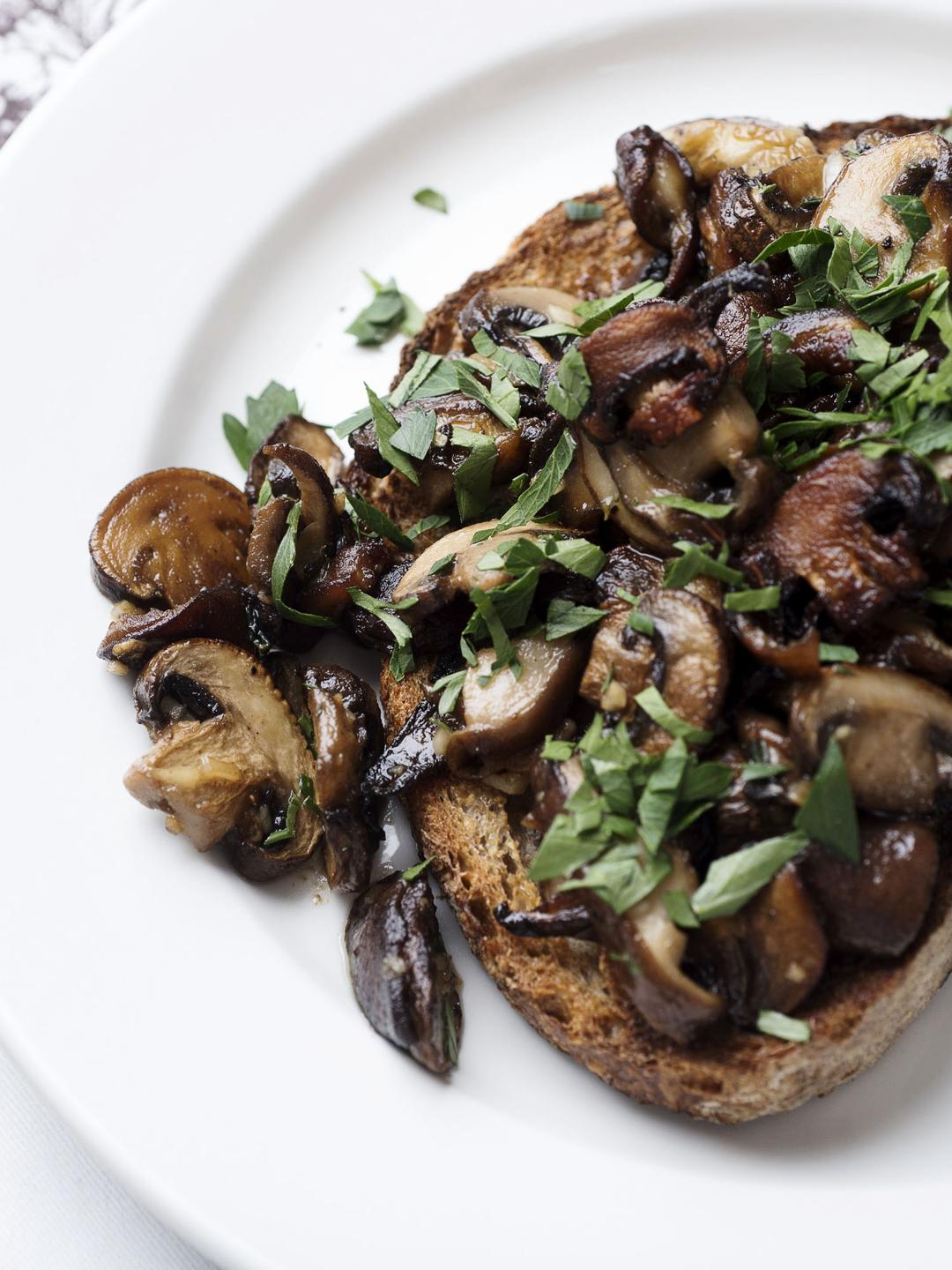 Mushrooms on Toast
Beloved by British and other Anglophone cooks, mushrooms on toast is a hearty savory dish that can be made quickly. It's cheap and delicious if you use ordinary cultivated mushrooms, and suitable for any time of day: breakfast, lunch, tea, dinner or late snack. One pound of mushrooms is just right for two servings.
Ingredients
---
2 tbsp unsalted butter

more as needed

1 lb sliced portobello or quartered cremini mushrooms

1 tsp chopped thyme leaves

2 small cloves garlic

minced

Splash of sherry or Marsala

(optional)

2 thick slices country bread

for toasting
Instructions
1

Heat a wide skillet over high heat and add butter, swirling pan. When butter begins to sizzle, add mushrooms and cook, stirring, until lightly browned, 6 to 8 minutes.

2

Add thyme and garlic, and stir to coat. Season well with salt and pepper and continue to sauté for a minute more, then add sherry, if using. Add crème fraîche and let mixture simmer for 2 minutes.

3

Insert the wire rack to position 4. Arrange sliced bread on the wire rack and start the timer.

4

Toast bread until golden. If not, give it a bit more time.

5

Lightly butter toast and place on individual warm plates. Spoon mushrooms and juices over toasted bread. Top with chopped parsley.