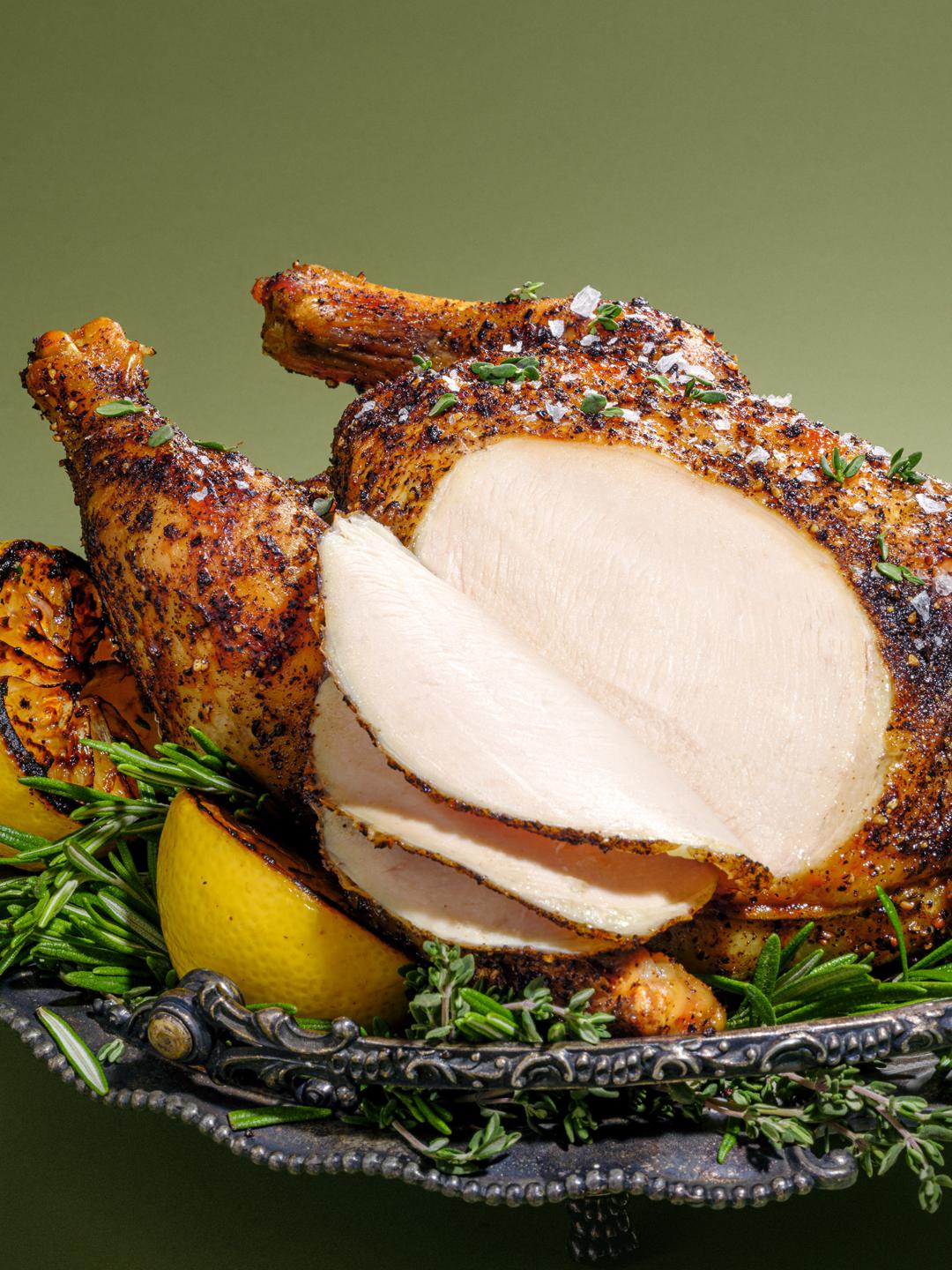 Set-It-and-Forget-It Rotisserie-Style Chicken
This is the ultimate roast chicken with deep golden skin and a juicy interior that rivals even the best rotisserie chicken. With precise temperature control and specialized custom cooking, Autopilot makes it easy to roast the perfect rotisserie-style chicken at home.
Ingredients
---
Freshly ground black pepper

to season
Instructions
1

Place the broiling rack in the roasting pan and top with the chicken. Tuck the wing tips under the chicken. Loop the kitchen twine from the top of the breast, down either side and cross underneath the tip of the breast. Pull firmly to secure. Turn the chicken over and tie. Trussing the chicken this way raises up the breast so this bird sits tall and proud in the oven.

2

Drizzle with oil and season all over with salt and pepper.

3

Insert the wire rack into position 7. Place in the oven and start Autopilot. With precision, the oven will balance short bursts of high heat and convection with a lower roasting temperature and broiling to brown the skin. The core temperature isn't raised too rapidly so the meat stays moist while the exterior reaches a deep, delicious golden-brown.

4

Test the chicken with a meat thermometer. The breast should be above 160°F and the thighs above 185°F. If not, give it a bit more.

5

Remove the chicken from the oven and let it rest on the counter uncovered for 30 minutes. This is key to keeping the meat juicy. Carve, serve, and—if you want—save the bones for making stock.

Tip: Letting the chicken rest before carving will help it retain moisture and give you a more juicy chicken dinner.