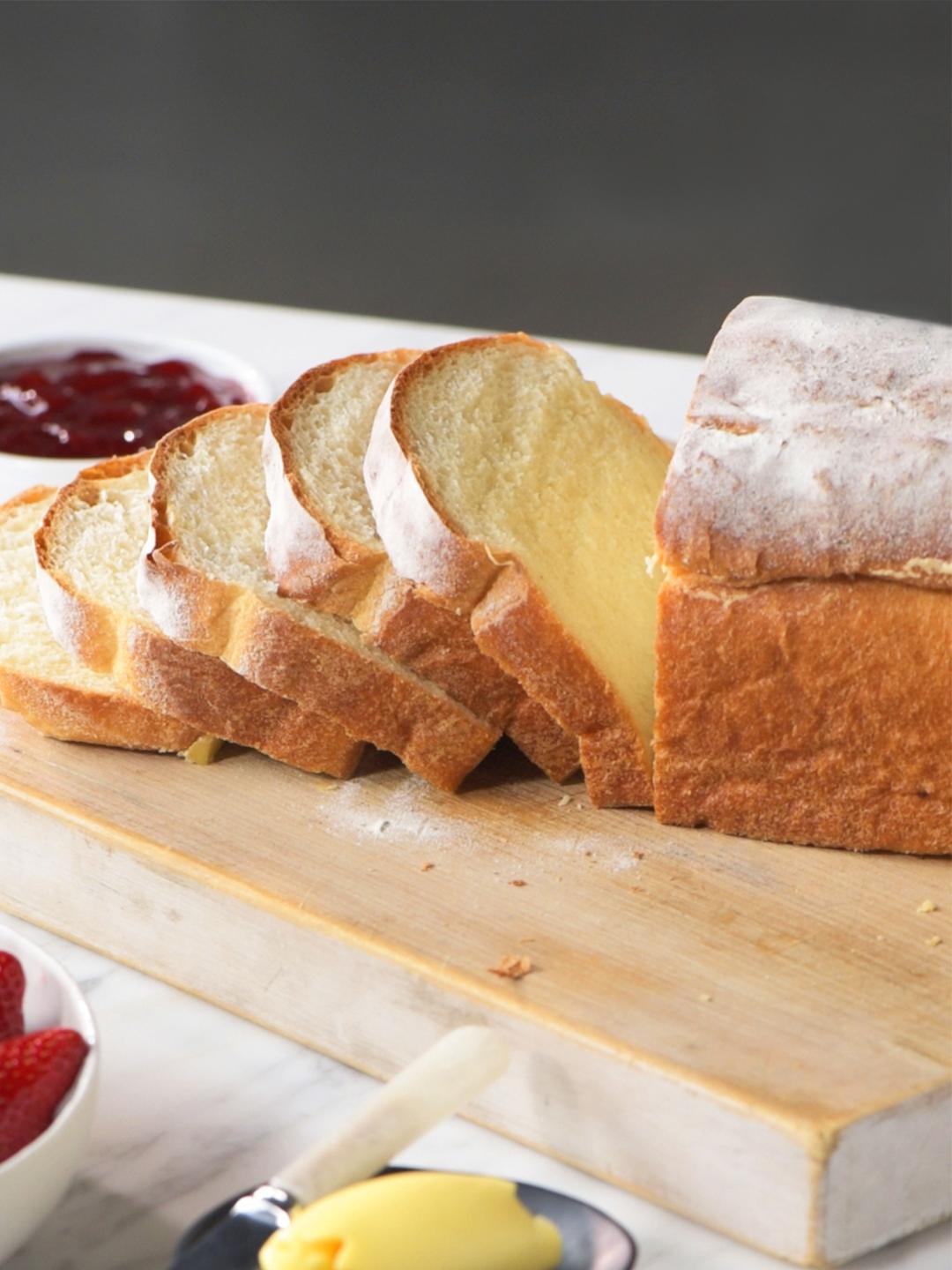 Soft Buttermilk Bread
Buttermilk transforms basic white bread into something special. It's light and fluffy and ideal for sandwiches and toast.
Ingredients
---
⅔ cup (5½ fl oz) buttermilk

½ cup (4 fl oz) warm water

2½ cups (13 fl oz) bread flour

plus extra for dusting

2 tsp instant dried yeast

1 tbsp (½ oz) unsalted butter

at room temperature, plus extra to grease
Instructions
1

Stir the buttermilk and water together.

2

Place the flour, salt, sugar and yeast in the bowl of a stand mixer and mix on low speed to combine. Add the buttermilk mixture and knead on medium speed for 8 minutes, or until smooth and elastic. This helps to develop the gluten in the flour for a better rise.

3

Knead on medium speed until it's worked into the dough.

4

Turn the dough out onto a lightly floured countertop and shape into a ball. Place in a heatproof bowl and cover.

5

Insert the wire rack into position 7.

6

Place the dough in the oven and start the timer. Meanwhile, prepare the pan.

7

Grease a 10-inch x 5-inch x 3-inch loaf pan with the butter and coat with flour, shaking out the excess.

8

The dough should have risen slightly. If not, give it a bit more.

9

Turn dough onto a lightly floured countertop and knead until smooth. Shape into a 9-inch log, place in the pan and dust with flour.

10

Place the pan in the oven and start Autopilot. Once proofed the oven will switch to bake.

11

The bread should be well browned and sound hollow when tapped. If not, give it a bit more.

12

Stand in the pan for 10 minutes before turning onto a wire rack to cool for 1 hour.

13

The bread is freshest on the day it's baked. It can also be frozen for up to 3 months.