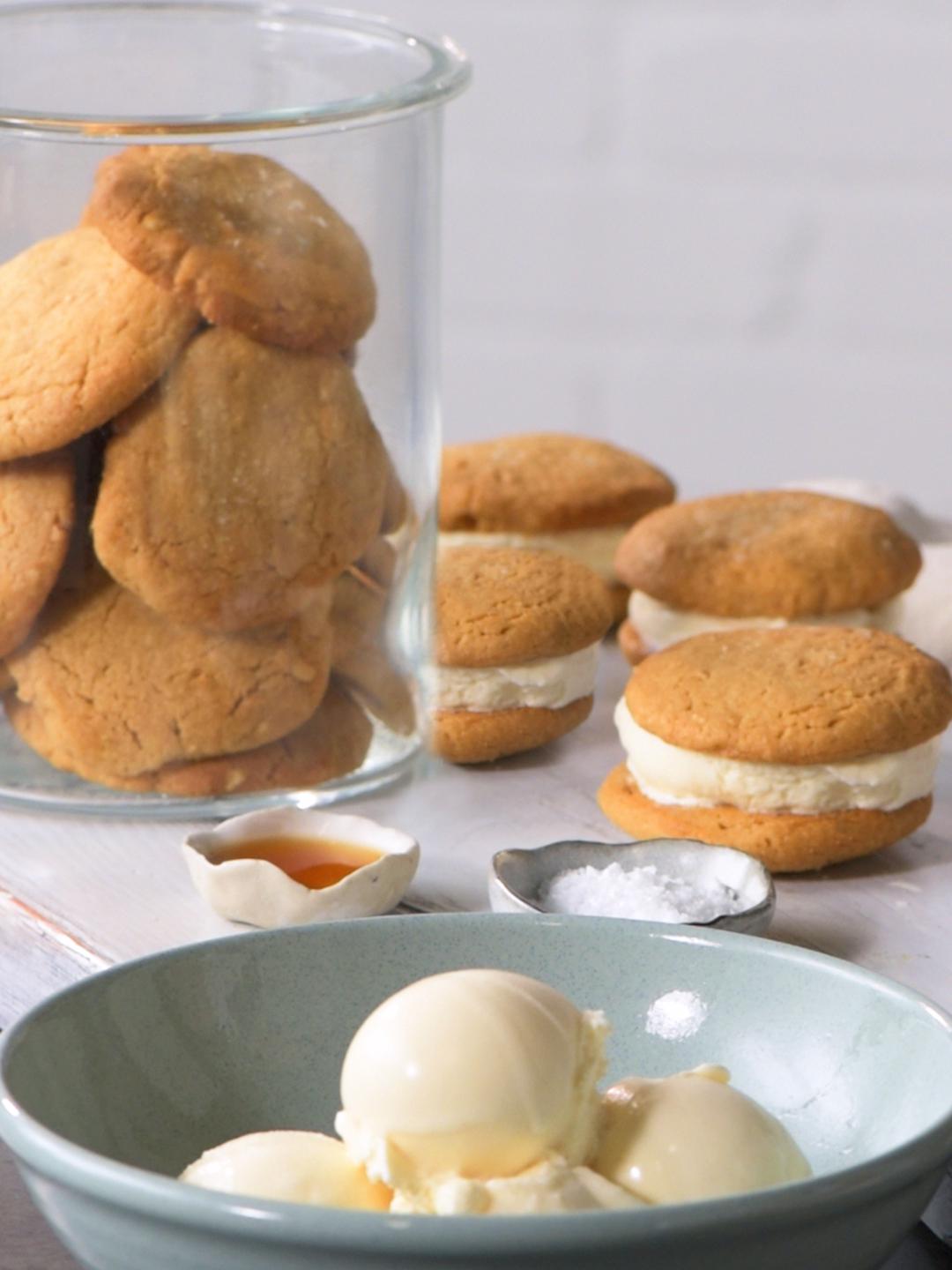 Ultimate Peanut Butter Cookies
Got a cookie craving? Ready in 30 minutes, these soft and sweet cookies owe their deliciousness to three simple staple ingredients, peanut butter, sugar and egg. And, to top it off they're even gluten-free.
Ingredients
---
1 cup (8½ oz) peanut butter
Instructions
1

Insert the wire rack into position 5. Meanwhile, continue to the next step.

2

Spray the pizza pan with the cooking spray and line with parchment paper.

3

Place the peanut butter, sugar, egg and vanilla in a bowl and stir until mixture forms a paste.

4

Roll 2 tablespoons of the dough into balls and flatten slightly. Place them evenly spaced apart, on the prepared pan. Sprinkle with salt.

5

Once preheated, place in the oven and start the timer.

6

The cookies should be lightly browned and firm around the edges. If not, give it a bit more.

7

Remove the cookies from the oven and stand on the pan for 5 minutes before transferring to a wire rack.

8

The cookies can be stored in an airtight container for up to 1 week. For a great dessert idea, sandwich with ice cream.