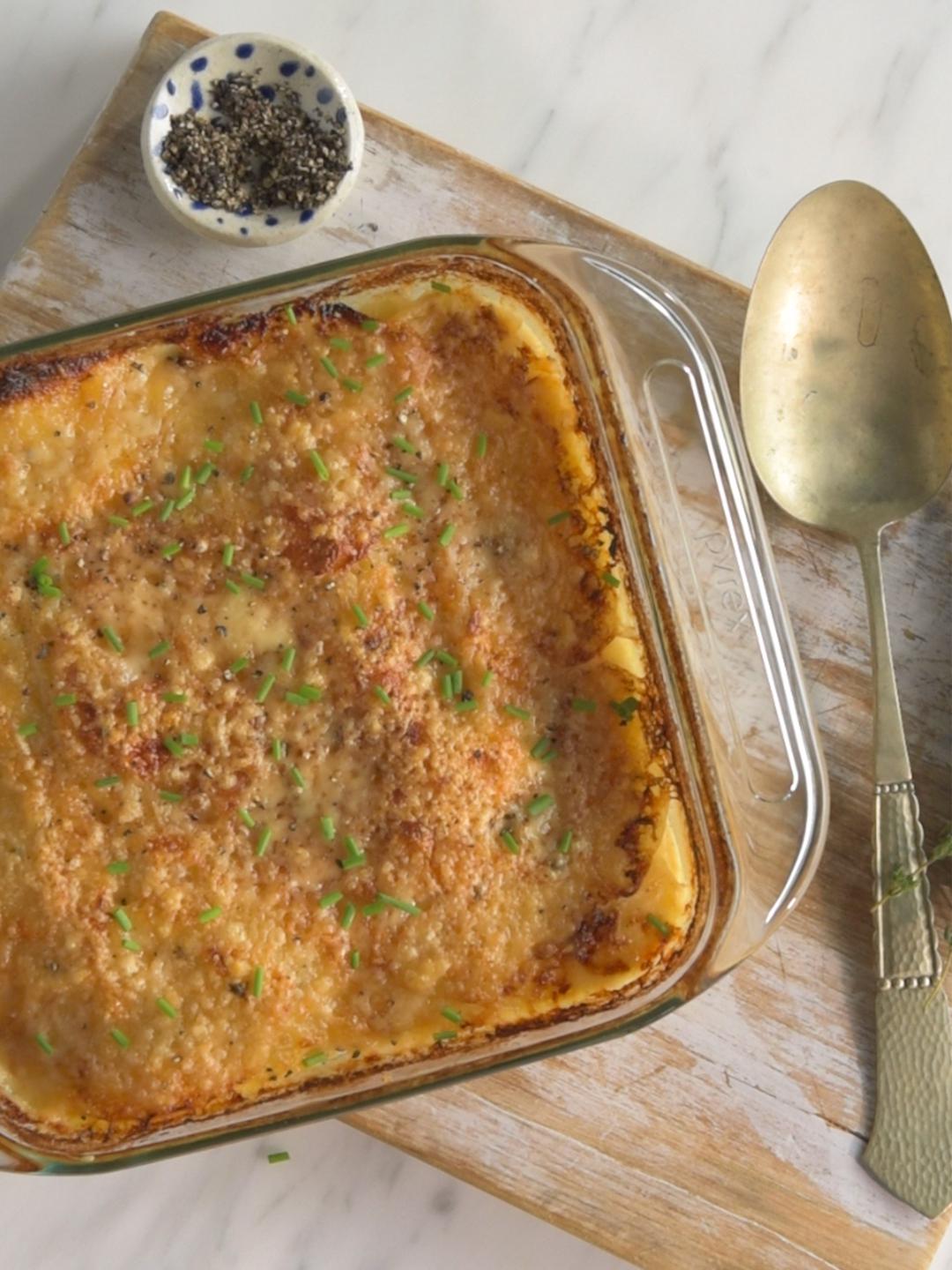 Ultimate Potato Gratin
Blankets of creamy potato baked until bubbling and golden brown, this classic accompaniment is the ultimate comfort food.
Ingredients
---
3 lb russet potatoes

washed, peeled

1 cup (8 fl oz) heavy cream

½ tsp freshly ground black pepper

½ cup (2 oz) finely grated Gruyere cheese

Cracked black pepper

to serve
Instructions
1

Using a mandoline, cut the potatoes into 1/8-inch thick slices. Place them in a large bowl.

2

Add the cream, salt, pepper, thyme and garlic to the potatoes and mix to coat.

3

Layer in a 8-inch square baking dish. Pour over the cream that is left in the bowl and sprinkle with the cheese. Cover with a sheet of parchment paper then foil. The parchment paper stops the cheese sticking to the foil.

4

Insert the wire rack into position 6.

5

Once preheated, place the dish in the oven and start the timer. When the Rotate Remind signals, rotate the dish, remove the foil and parchment paper and continue cooking.

6

The gratin should be golden brown. If not, give it a bit more.

7

Sprinkle with cracked pepper and chives.