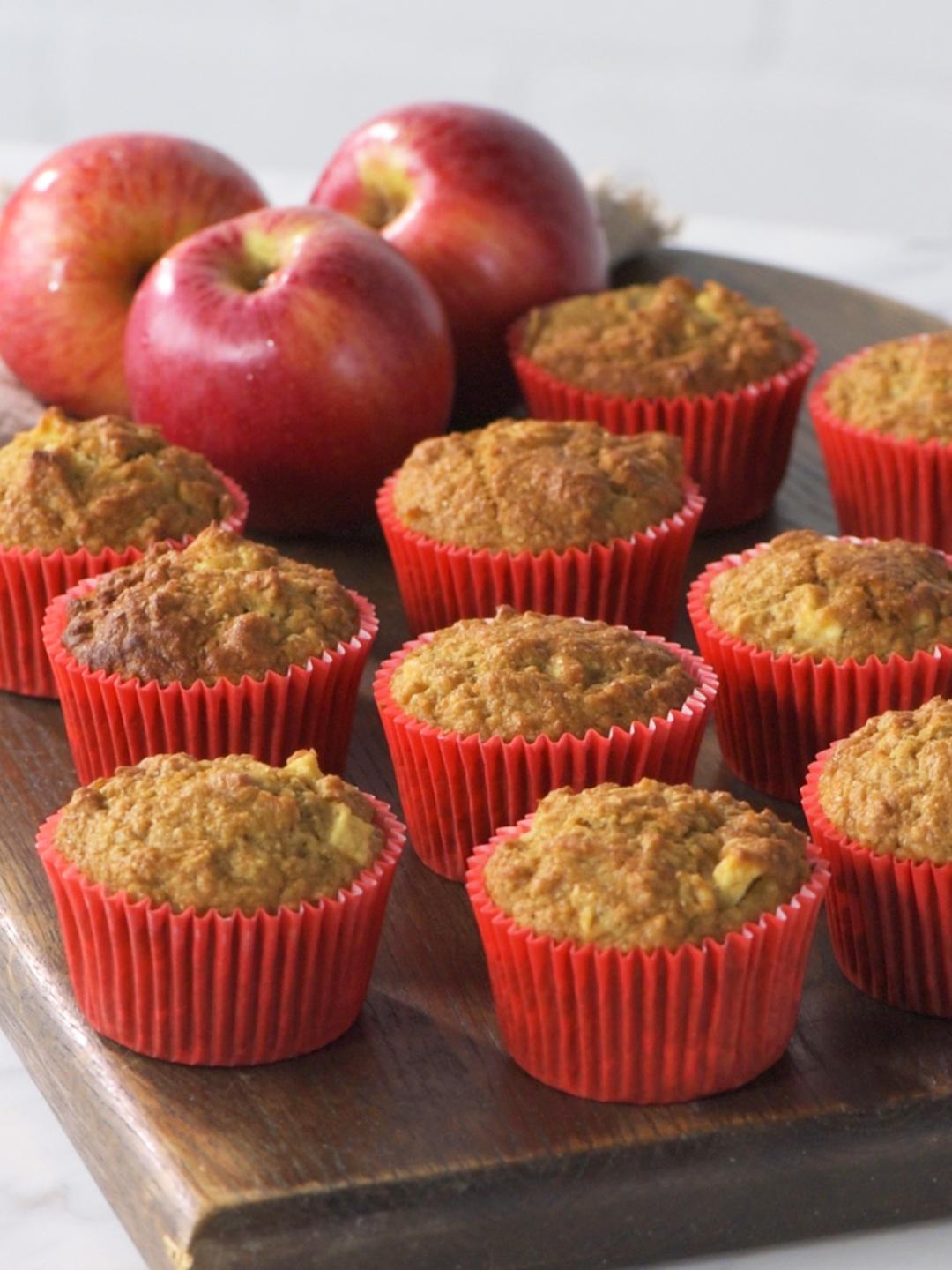 Whole Wheat Apple and Oat Muffins
These fruity whole wheat and oat muffins are packed with yummy goodness with apple, cinnamon, nutmeg and ginger as the star flavors.
Ingredients
---
1 cup (2½ oz) old fashioned rolled oats

1 cup (8½ oz) unsweetened apple sauce

4 tbsp (2 oz) unsalted butter

melted

1 cup (5½ oz) whole wheat flour

1 medium (5 oz) red-skinned apple

peeled, cored, cut into ¼-inch pieces
Instructions
1

Whisk the oats, apple sauce, milk, egg, vanilla and butter together.

2

Place all the dry ingredients listed below in a large bowl.

3

Add the oat mixture to the dry ingredients and stir until just combined, then fold in the apple.

4

Insert the wire rack into position 6. Meanwhile, continue to the next step.

5

Line a standard 12-cup muffin pan with paper liners. Divide the batter evenly among the liners.

6

Once preheated, place in the oven and start the timer.

7

The muffins are ready when a skewer inserted into the center comes out clean. If not, give it a bit more.

Tip: Don't insert the skewer into any of the cracks as this will give an inaccurate reading.

8

Stand in the pan for 10 minutes, then transfer to a wire rack to cool.

9

Muffins will keep in an airtight container for up to 3 days at room temperature or frozen for up to 3 months.