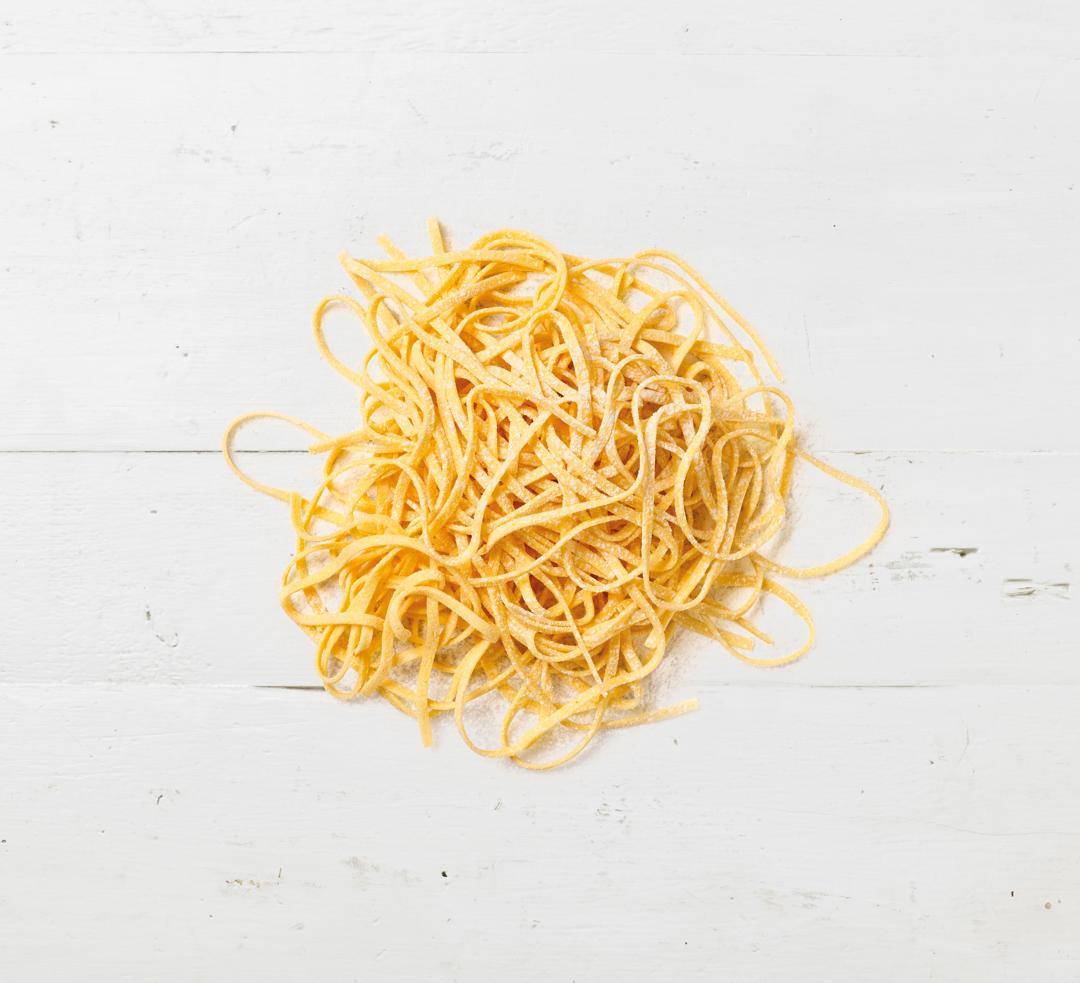 Ingredients
---
⅔ cup (8¾ oz) 00 flour

plus extra to dust
Instructions
1

Assemble the mixer using the glass mixing bowl and dough hook. Put the flour and salt in the bowl. Make a well in the center. Add the eggs, yolks and oil. Slowly turn the mixer to FOLDING/KNEADING setting and mix for 5 minutes until the dough combines. If dough has not combined add 1-2 teaspoons water, if needed.

2

Turn the dough out onto a floured surface and shape into a smooth ball. Cover with plastic wrap and allow to rest for 1-2 hours.

3

Use a pasta machine to roll and cut the pasta. Alternatively, for hand cut pasta, lightly flour the counter with flour and roll the dough out, dusting both sides with flour as needed until 1/8-inch thick. Cut into thin strips. Sprinkle flour onto a clean dry tea towel. Place the pasta strips onto the tea towel and set aside for 10 minutes until slightly dried.

4

To cook, bring a large saucepan of salted water to a boil, cook the pasta in two batches for 5-7 minutes until al dente.

5

Serve with your favourite pasta sauce.