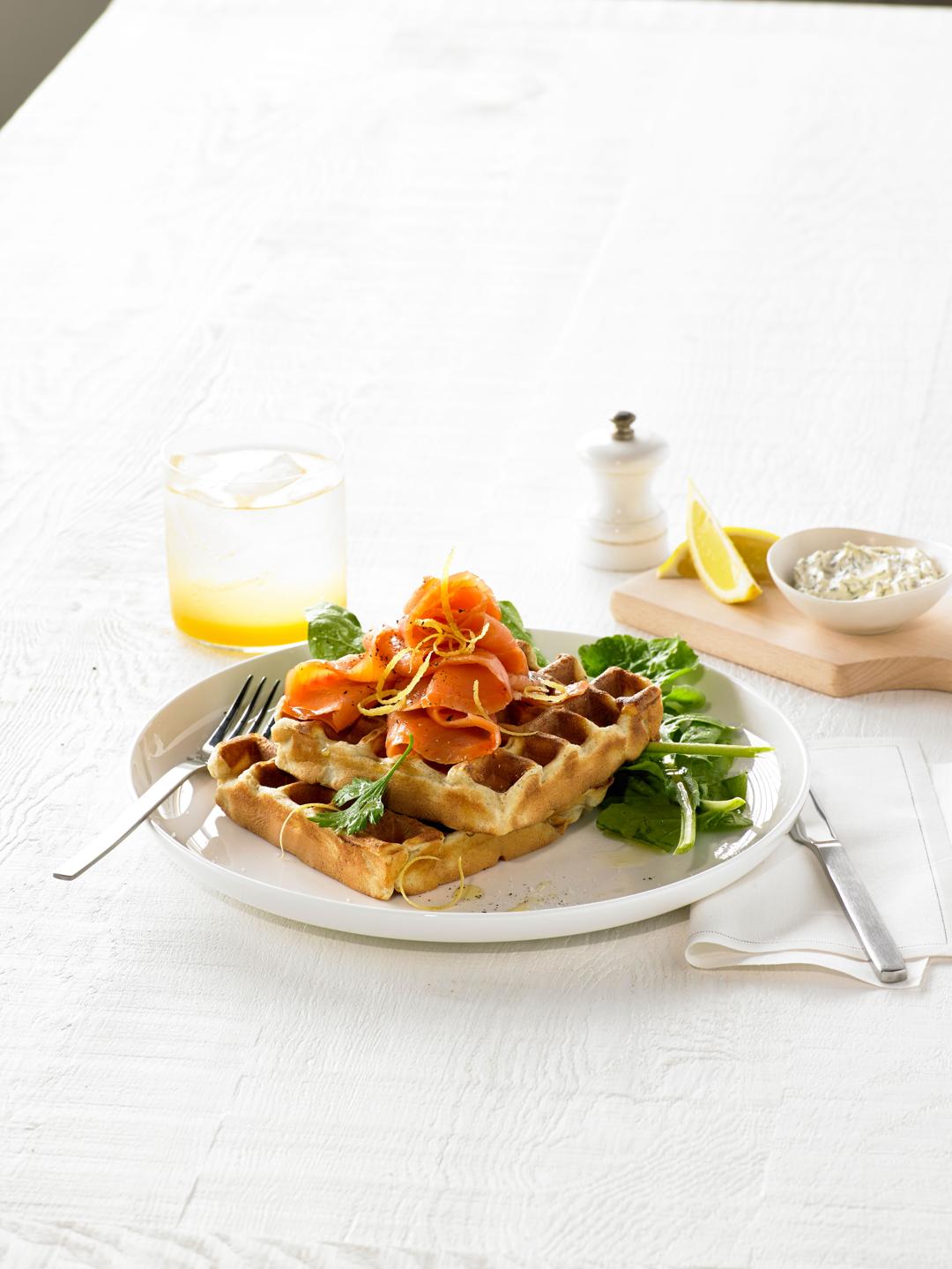 Buckwheat Waffles with Smoked Salmon
Ingredients
---
2½ cups (20 fl oz) buttermilk

⅓ cup (2¾ fl oz) vegetable oil

¾ cup (3¾ oz) all-purpose flour

¾ cup (3¾ oz) buckwheat flour
To serve:
8 oz smoked salmon slices
Instructions
1

Select BUTTERMILK setting and dial up 6 on LIGHT/DARK indicator dial.

2

Preheat until the orange light flashes and the word HEATING disappears.

3

Meanwhile, make the waffles, place the eggs, buttermilk and oil in a medium bowl and whisk until well combined.

4

Combine the flours, baking powder and salt in a large bowl and make a well in the center.

5

Whisk the egg mixture into the flour mixture to form a smooth batter.

6

Pour ½ cup of batter into each waffle square and close the lid to cook.

7

Repeat with remaining batter.

8

Top the waffles with smoked salmon, lemon zest and parsley. Serve with spinach.