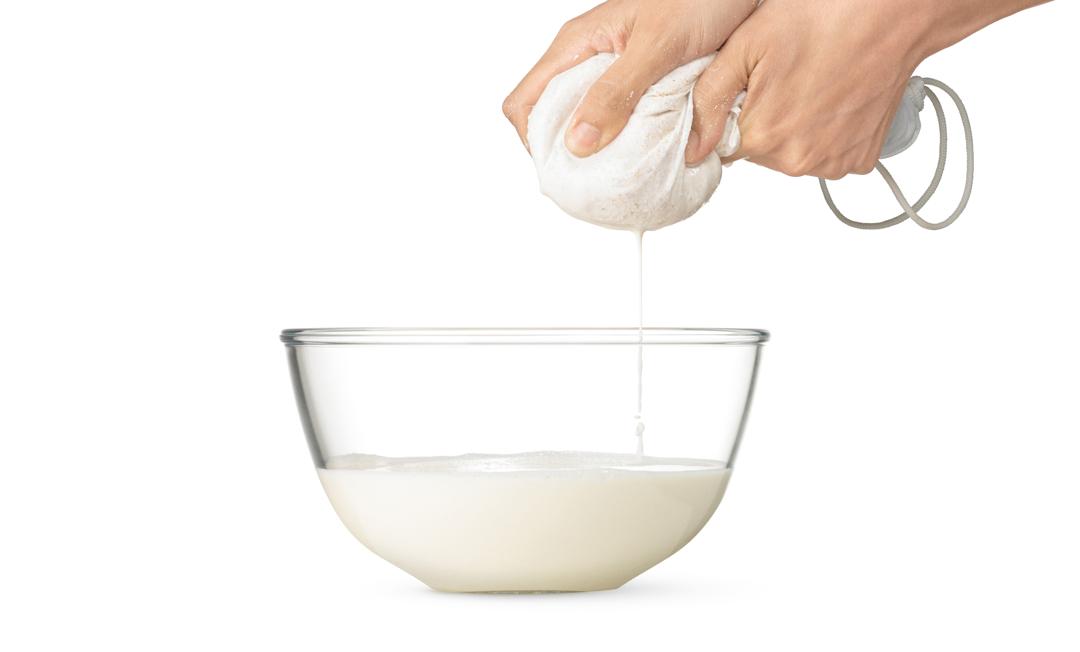 Ingredients
---
1 cup (5½ oz) raw almonds

2 cups (16 fl oz) chilled filtered water
Instructions
1

Place the almonds in a glass or ceramic bowl and cover with water. Cover and set aside in a cool place overnight to soak.

2

Drain the almonds. Rinse well in cold water and drain well.

3

Put the almonds in the blender with 2 cups 16 fl oz filtered water. Secure the lid.

4

BLEND for 1 minute until well combined.

5

Place a sieve lined with cheesecloth over a large bowl. Pour the almond mixture into the sieve. Allow most of the milk to drain then gather the cheesecloth and squeeze to extract as much milk as possible. Discard the solids.

6

Pour into a clean sterilized jar and store in the refrigerator for up to 5 days.