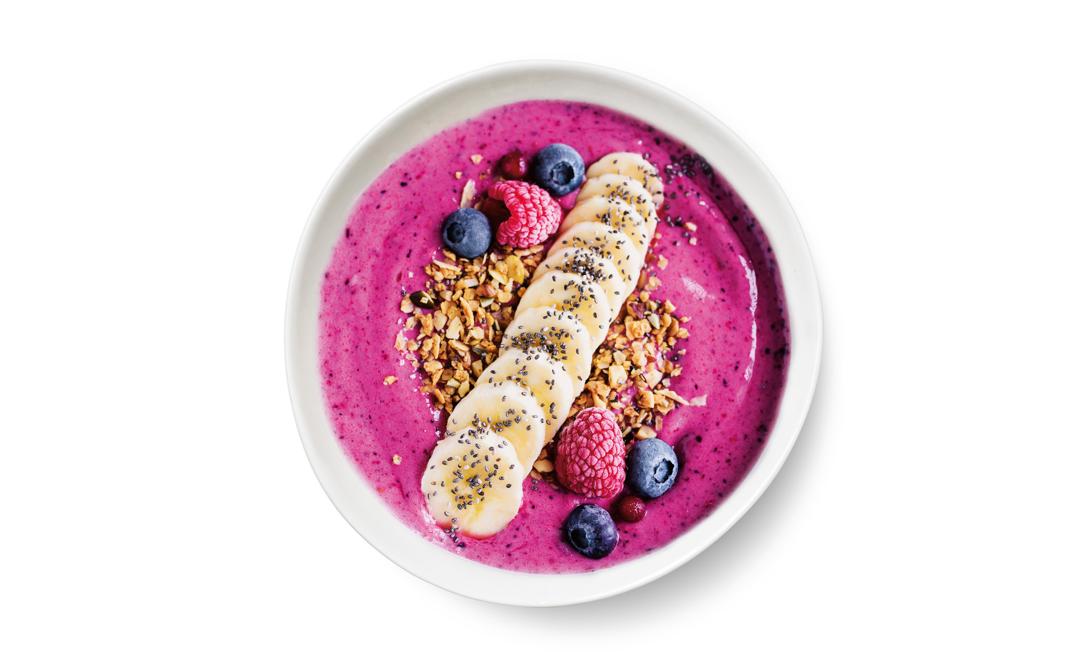 Ingredients
---
3 cups (14 oz) frozen mixed berries

2 (14 oz) medium bananas

chopped and frozen

3 (24 fl oz) chilled coconut milk

½ cup (2¾ oz) raw almonds or cashews

1 tbsp vanilla protein powder (optional)
Instructions
1

Put all the ingredients in the blender jar and secure the lid.

2

Select the SMOOTHIE program and blend until the program finishes.

3

Divide the smoothie evenly between 4 bowls.

4

Serve topped with granola, banana, berries and chia seeds.

Tip: To prevent the flesh from discolouring, peel the bananas before freezing. You will need 9.5oz chopped frozen banana.