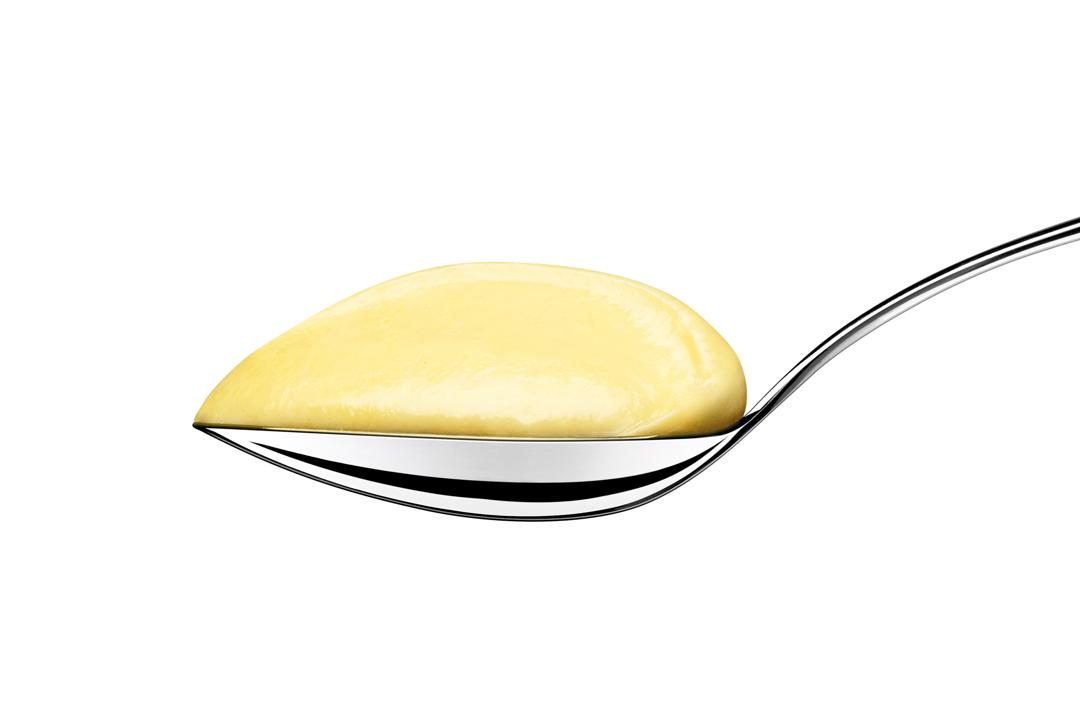 Ingredients
---
2 tbsp fresh lemon juice or white wine vinegar

1⅓ cups (10¾ fl oz) grape seed or light olive oil
Instructions
1

Put the egg yolks, mustard, lemon juice and salt in the blender and secure the lid.

2

MIX for 10 seconds until combined.

3

MIX, while the motor is running, remove the inner cap lid and gradually add the oil in a thin stream until the mayonnaise thickens.

4

Transfer to an airtight container and store in the refrigerator for up to 1 week.

5

To make aioli, add 2 roasted cloves of garlic and increase the lemon juice to 3 tablespoons.