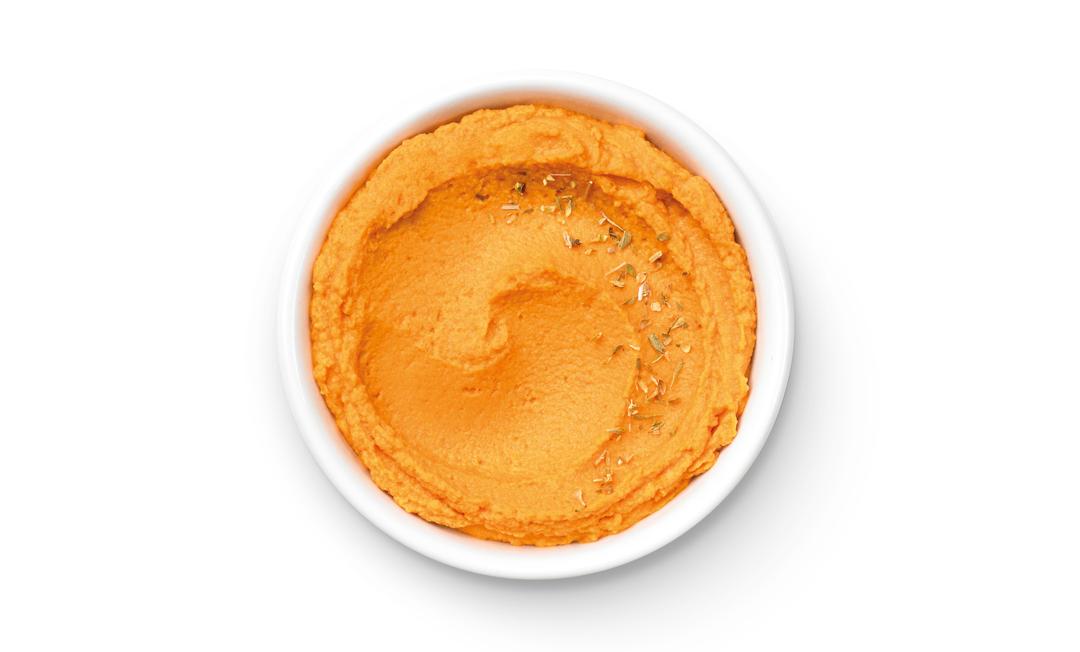 Grilled Red Pepper Hummus
Ingredients
---
1 (12 oz) large red bell peppers

halved

2 (15½ oz) cans chickpeas

rinsed and drained

1 (5 oz) medium lemon

juiced

Freshly ground black pepper

to season
Instructions
1

Preheat a grill or grill pan on high heat.

2

Rub the pepper skin with ½ tablespoon of the oil. Place skin side down on the grill and cook for 10 minutes until the skin is charred.

3

Transfer to a resealable plastic bag. Seal and set aside for 10 minutes to steam and cool slightly. Peel and discard the skin and seeds.

4

Coarsely chop the flesh and place in the blender jug with the remaining oil, chickpeas, garlic, lemon juice, water, tahini and ground cumin. Secure the lid.

5

PUREE for 35-40 seconds until smooth, season with salt and pepper. If the dip is too thick add a little warm water, yoghurt or buttermilk.

6

Transfer to a serving bowl, sprinkle with cumin seeds and serve with pita bread.