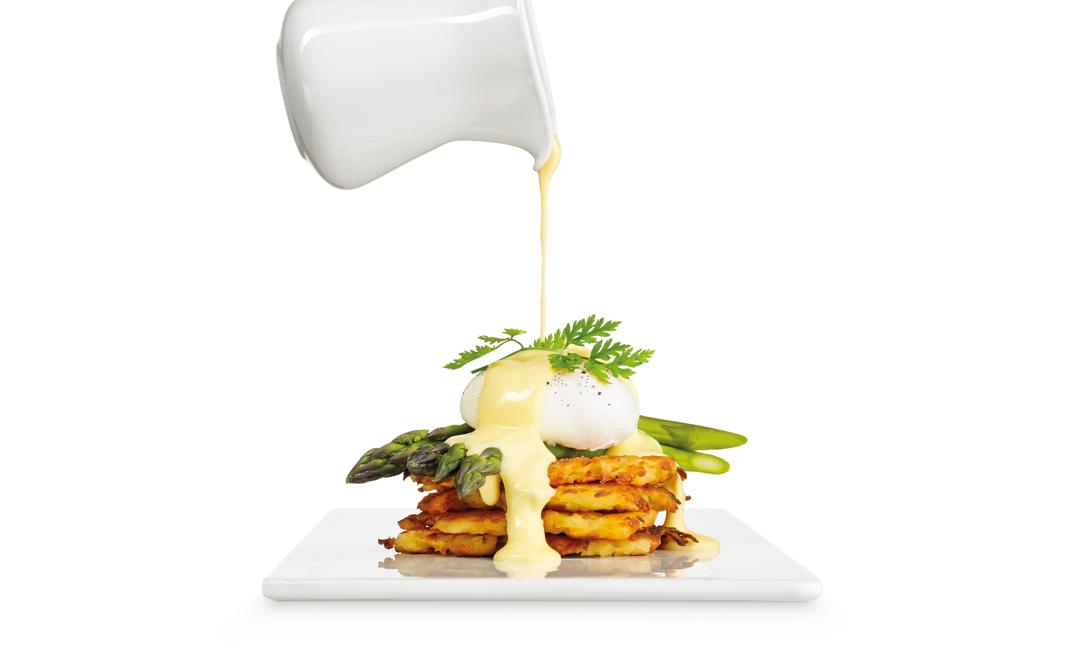 Quick and Easy Hollandaise
Ingredients
---
1½ tbsp fresh lemon juice or white wine vinegar

8¾ oz unsalted butter

melted

Ground white pepper

to season
Instructions
1

Put the egg yolks, lemon juice or vinegar, water and salt in the blender and secure the lid.

2

MILL for 30 seconds until pale and creamy.

3

MIX, while the motor is running, remove the inner cap lid and gradually add the butter in a thin stream until the sauce thickens. Season with pepper.

4

Spoon over poached eggs, steamed asparagus or potato cakes.

5

Transfer unused hollandaise to an airtight container and store in the refrigerator for up to 1 week.