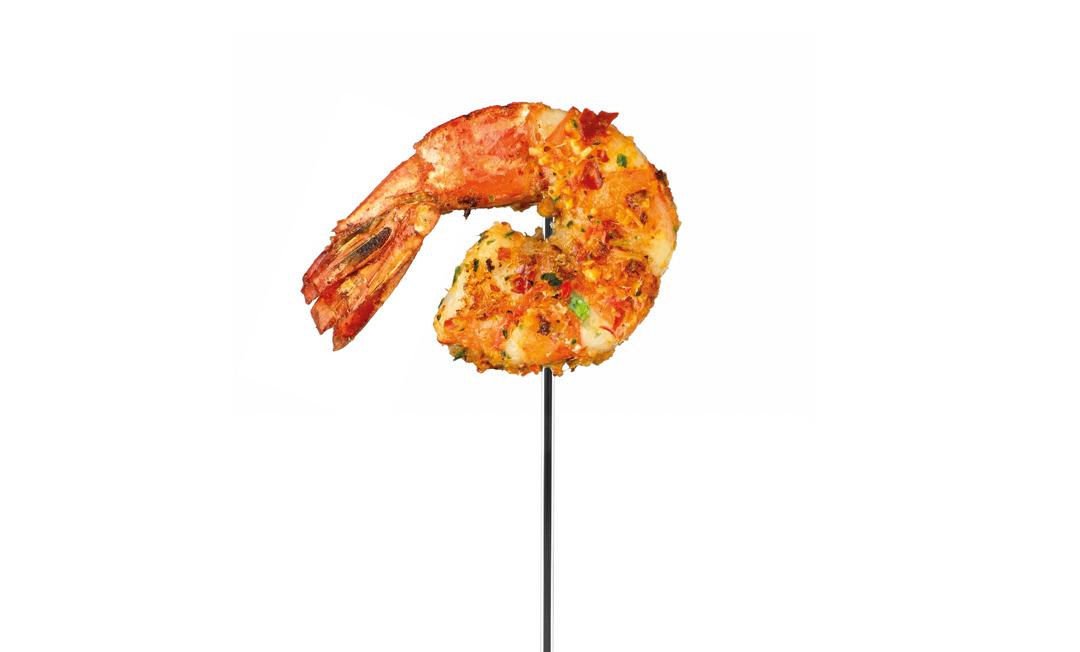 Ingredients
---
¾ oz dried long hot red chili peppers (about 2 ½ inches)

1 x 1 1/2 inch piece (3/4 oz) galangal or ginger

peeled, sliced

2 lemongrass stalks

white part only, coarsely chopped

12 thick cilantro stems

washed

1 tsp roasted shrimp paste (Belacan)

optional

10 single fresh makrut (wild) lime leaves

stems removed, coarsely chopped

4 large shallots

peeled, coarsely chopped

⅓ cup rice bran or vegetable oil
Instructions
1

Put the dried chilis in a heatproof bowl. Cover with boiling water and soak for 15-20 minutes until softened. Drain.

2

Put the drained chilis, galangal, lemongrass, cilantro stems, shrimp paste, lime leaves, shallots, garlic and salt in the blender and secure the lid.

3

MIX for 20 seconds until finely chopped, scraping down the side and stopping occasionally to use the tamper to press the ingredients into the blades.

4

Add the oil and BLEND for 30-40 seconds until desired texture.

5

Transfer the paste to a clean, sterilized glass jar. Cover with a thin layer of vegetable oil and secure the lid. The paste can be stored in the refrigerator for 2 weeks or frozen for 1 month.

6

Use the CLEAN program to clean the blender.

Tip: Roasted shrimp paste can be found in Asian markets. If you can't get roasted shrimp paste, purchase unroasted shrimp paste and roast it before using. To roast: Wrap the shrimp paste in a piece of foil. Put on a small baking sheet and cook under a preheated broiler for 2 minutes each side. Allow to cool before unwrapping and using.