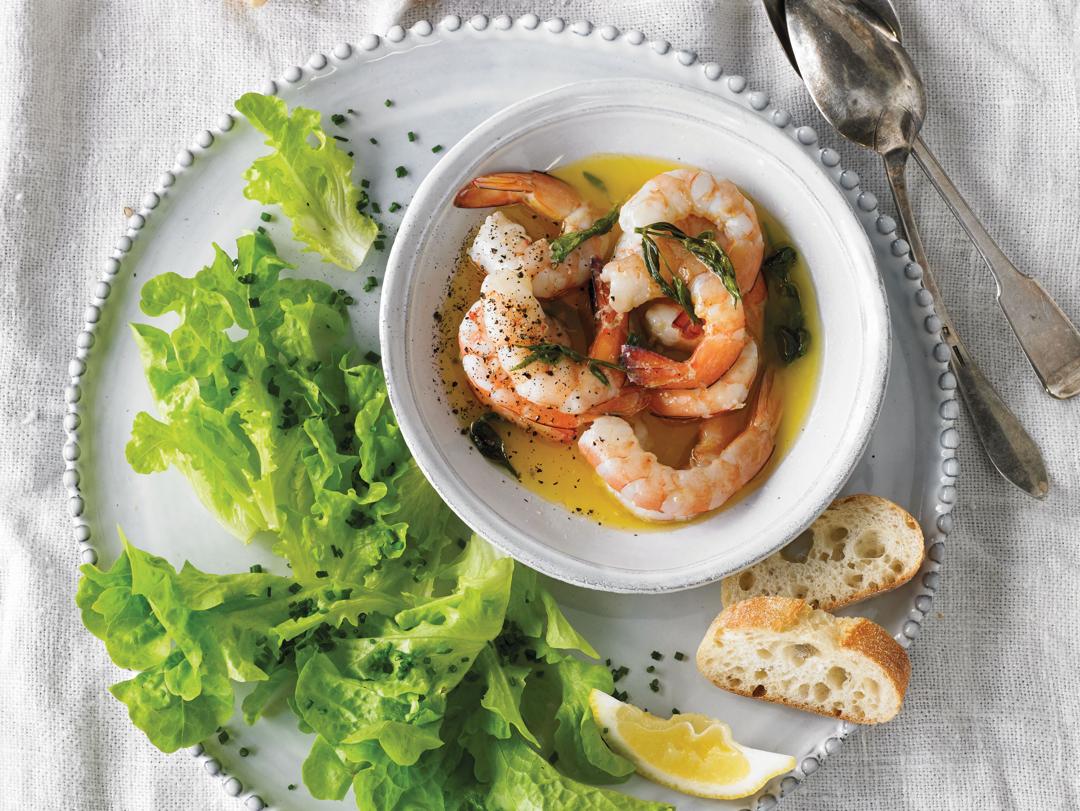 Garlic Butter and Tarragon Poached Shrimp
Ingredients
---
16 (8¾ oz) large shrimp

peeled, deveined and tails intact

1¾ oz chilled unsalted butter

cut into small cubes

1 tbsp finely chopped fresh tarragon

Freshly ground black pepper

to season
Instructions
1

Fill the pot of the Precision Poacher with water up to the POACH fill line.

2

Cover with the lid and insert probe through the vent. Press METHOD button to select POACH/BOIL. Press TEMPERATURE button to select 185°F. Press TIME button to select 20 minutes. Press START to preheat water.

3

While the water is preheating, put the shrimp into a vacuum bag or strong resealable bag. Add the butter, tarragon and garlic. Season with pepper. Vacuum seal the bag or seal the resealable bag, making sure all air is pressed out.

4

Once preheated the unit will beep. Drop the bag into the water ensuring it is submerged. Cover with the lid and insert probe. Press START.

5

Poach the shrimp for 15 minutes until cooked. They will change color and turn opaque when cooked. Cook for another 5 minutes, if needed.

6

Once cooked, remove the bag and snip the corner to pour the shrimp into 2 serving bowls. Drizzle over the garlic and tarragon butter, season. Serve with crusty bread, salad greens and chives.