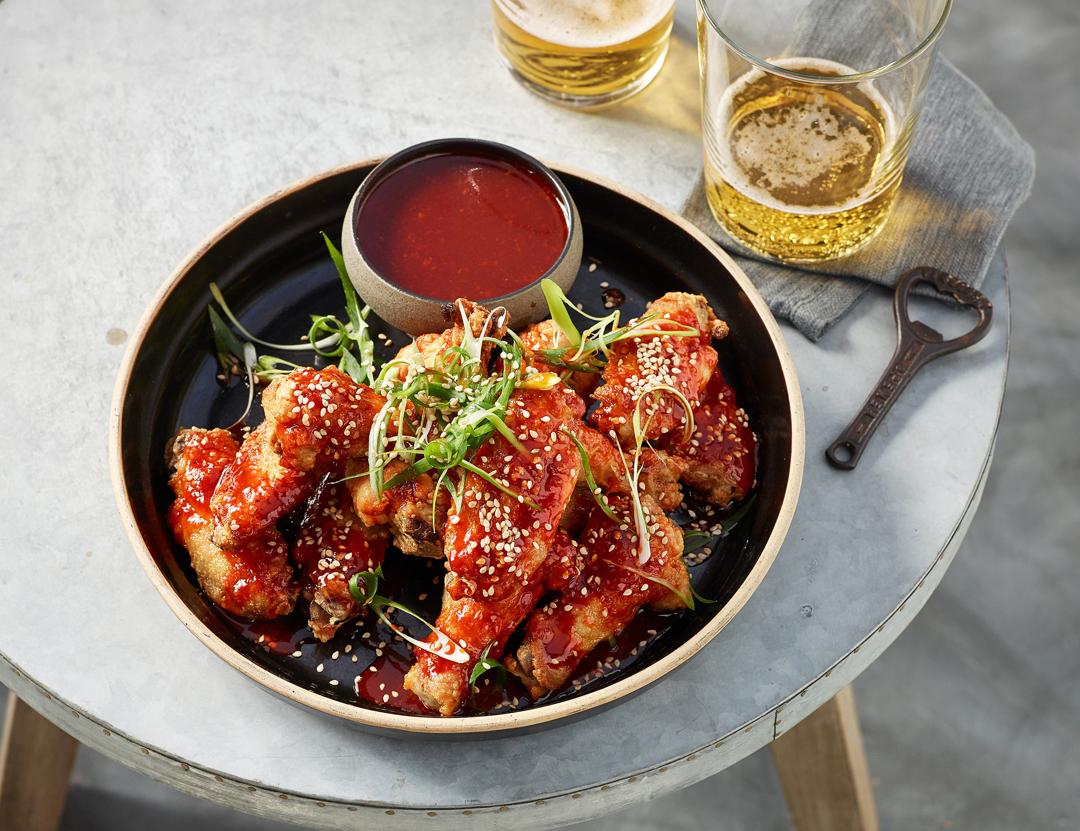 Air-Fried Korean Chicken Wings
Ingredients
---
Wings:
1½ lb chicken wing drummettes and flats
Sauce:
¼ cup gochujang (Korean fermented red chili paste)

2 cloves garlic

finely minced

1 tbsp minced fresh ginger

3 tbsp unseasoned rice vinegar

2 tbsp reduced-sodium soy sauce
To serve:
3 green onions

thinly sliced

2 tbsp white sesame seeds
Instructions
1

Place wing pieces in a large bowl. Combine baking powder and salt in a small bowl. Sprinkle baking powder mixture over wings and toss to coat evenly.

2

Set baking rack in roasting pan and place wings on rack, providing equal space between wings.

3

Insert wire rack in rack position 4.

4

Select AIRFRY/SUPER CONVECTION/450°F/30 minutes and enable Rotate Remind. Press START to preheat oven.

5

Cook for 30 minutes, flipping the wings when Rotate Remind signals.

6

Prepare sauce while wings cook. Combine sauce ingredients in a small bowl and whisk well. Sauce can be made a day in advance and stored, covered, in the refrigerator. Gently warm sauce before pouring over the wings.

7

Immediately after cooking transfer wings to a large bowl, drizzle with some sauce and toss to coat evenly.

8

Garnish with green onions and sesame seeds and serve with remaining sauce on the side for dipping.