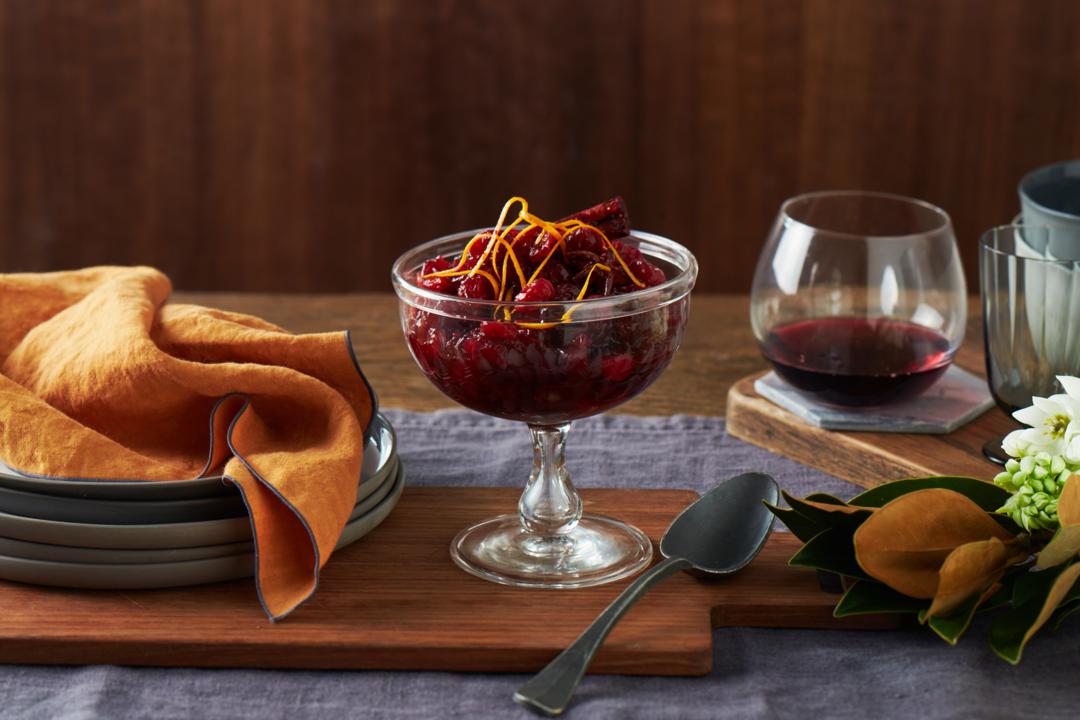 Thanksgiving Savory Cranberry Relish
10 hrs 35 mins total time
Ingredients
---
2 (12 oz) bags fresh cranberries

(can substitute frozen cranberries, thawed)

1 small shallot

peeled, thinly sliced

2 cinnamon sticks

broken in half

¼ cup freshly squeezed orange juice
Instructions
1

Combine all ingredients except for orange juice in a deep glass or ceramic baking dish. Stir well so that cranberries are evenly coated.

2

Insert the wire rack in rack position 6. Select BAKE/375°F/CONVECTION/20 minutes and press START to preheat oven.

3

Once preheated, place the dish in the oven and cook, stirring occasionally for 20 minutes, until cranberries burst and juices cook down.

4

Transfer the relish to a medium bowl and stir in orange juice. For the best flavor development, let relish cool to room temperature then cover and store in the refrigerator overnight. Remove spices before serving warm, chilled or at room temperature.