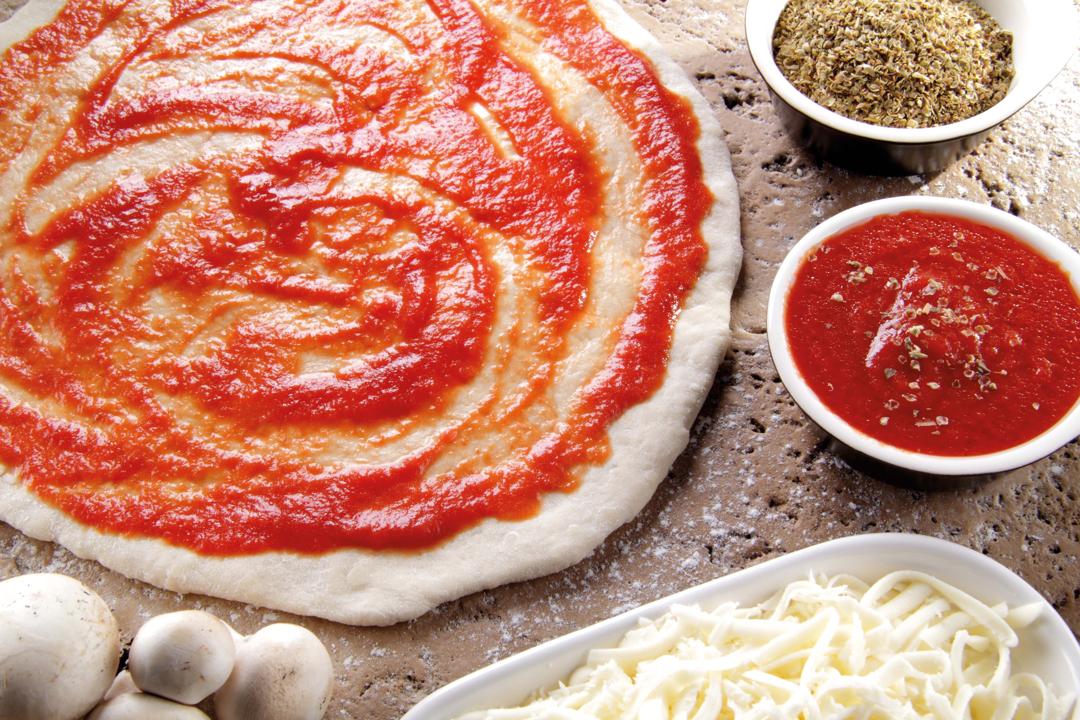 Ingredients
---
28 oz can whole peeled tomatoes

1 tbsp extra-virgin olive oil

Pinch crushed red pepper flakes
Instructions
1

Process the tomatoes in a food processor or blender until smooth.

2

Heat the oil in a small saucepan over low heat. Add the garlic and cook, stirring, for 30 seconds or until fragrant.

3

Stir in the tomatoes, oregano, salt and pepper flakes and bring to a simmer.

4

Simmer for 45 minutes, stirring occasionally, until the sauce is thick. Cool.

5

Transfer the sauce to an airtight container. Store in the refrigerator for up to 1 week or freeze for up to 3 months.