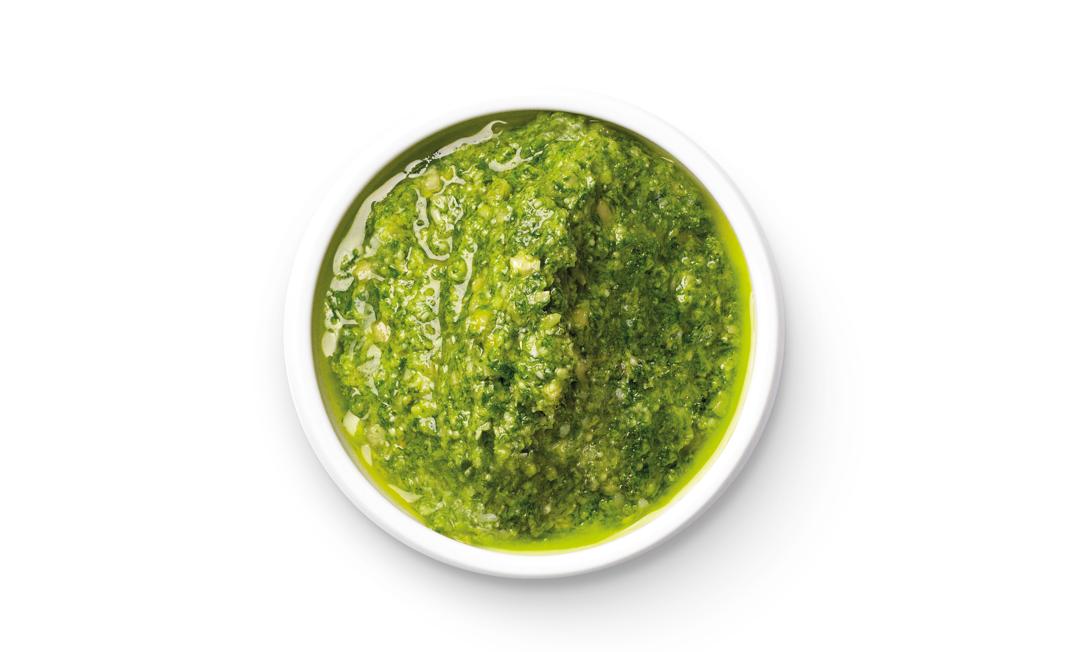 Ingredients
---
¼ cup (¾ oz) finely grated parmesan cheese

2 cups (2 oz) firmly packed baby arugula

6 tbsp olive oil

plus extra to cover

Freshly ground black pepper

to season
Instructions
1

Put all the ingredients in the blender and the secure lid.

2

CHOP for 30-40 seconds until finely chopped and almost smooth, scraping down the ingredients if necessary. Season with salt and pepper.

3

Spoon the dip into a serving bowl and serve with crackers, vegetable crudites and toasted pita bread.

4

Store in a clean jar. Pour a little extra olive oil to cover the top of the pesto (this helps prevent browning). Secure the lid and store in the refrigerator for up to 5 days.

Tip: This pesto is also perfect stirred through hot pasta. To make basil pesto use 1 cup baby arugula leaves and 1 cup basil leaves.