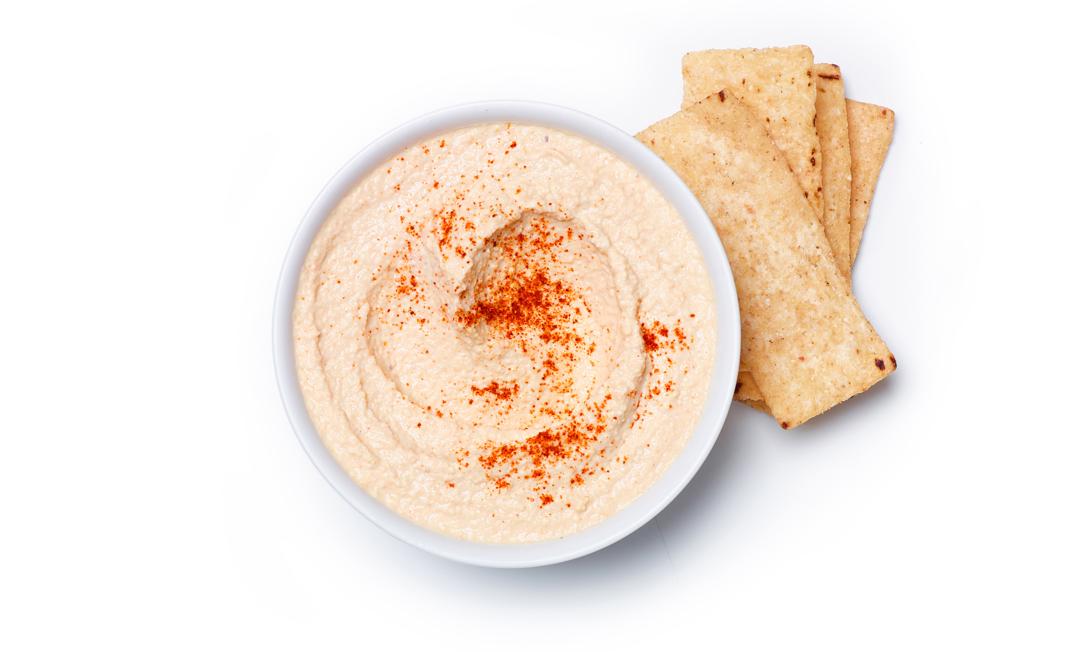 Ingredients
---
2 cups (10½ oz) roasted unsalted cashews

½ cup (4 fl oz) coconut milk

⅓ cup (2¾ fl oz) fresh lemon juice

½ tsp cayenne pepper

plus extra to serve

Freshly ground black pepper

to season
Instructions
1

Put the cashews in a glass or ceramic bowl. Cover with cold water. Cover with plastic wrap and refrigerate for 4 hours, or overnight, to soak. (The longer you soak the cashews the creamier the consistency of the dip will become).

2

Drain the cashews, discarding the water. Put the cashews in the blender. Add the garlic, sesame seeds, coconut milk, tahini, lemon juice, oil and cayenne and secure the lid.

3

MIX for 15-20 seconds until smooth, scraping down the sides and stopping occasionally to use the tamper to press the ingredients into the blades.

4

Spoon the dip into a serving bowl, sprinkle with extra cayenne pepper. Serve with tortilla chips.