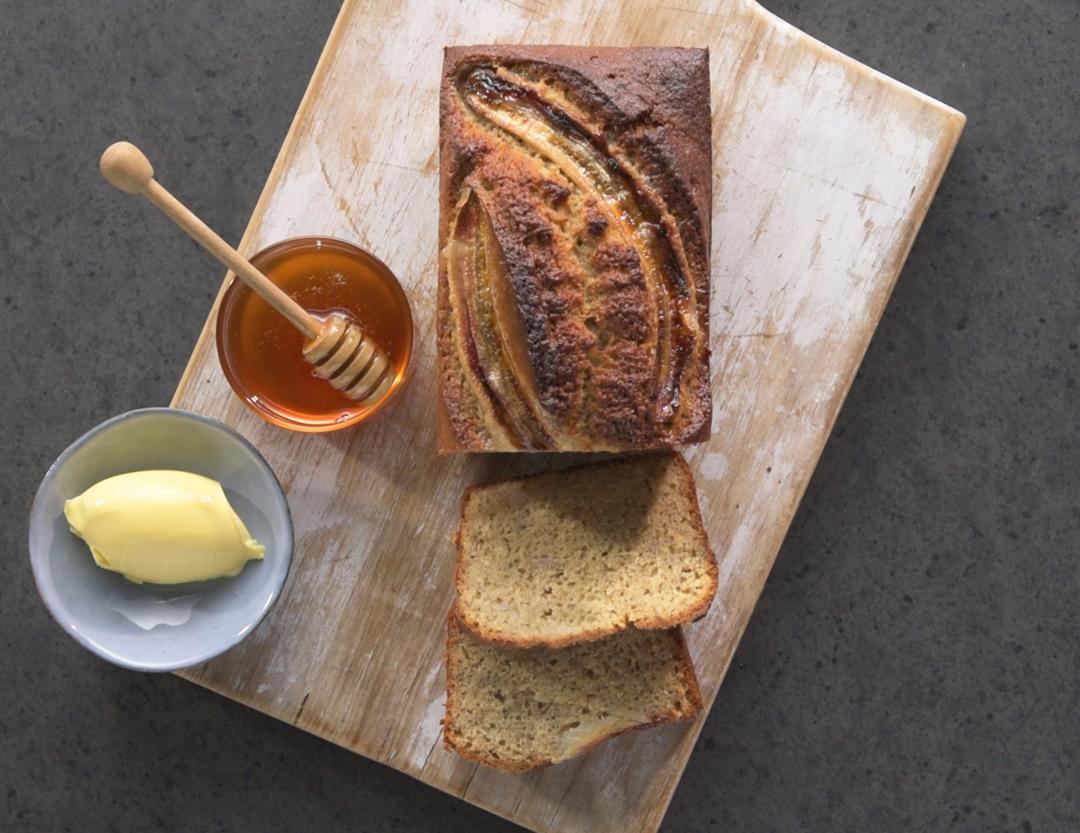 Ingredients
---
1½ cups mashed bananas

(See Note)

1¾ cups all-purpose flour
Instructions
1

Grease and line an 8½-inch x 4½-inch, 2½-inch deep loaf pan with parchment paper.

2

Place the mashed banana, sugar, eggs, oil and milk in a large bowl and whisk to combine.

3

Sift the flour, baking powder and salt. Add the dry ingredients to the banana mixture and stir to combine.

4

Place the wire rack in position 8.

5

Select BAKE/CONVECTION/325°F/1 hour 20 minutes and press START to preheat oven.

6

Pour the batter into the prepared pan.

7

Once preheated, place the loaf in the oven and bake for 1 hour 20 minutes or until a skewer inserted into the center comes out clean.

8

Stand the bread in the pan for 10 minutes before turning onto a wire rack to cool.

Tip: You will need about 3 large overripe bananas.