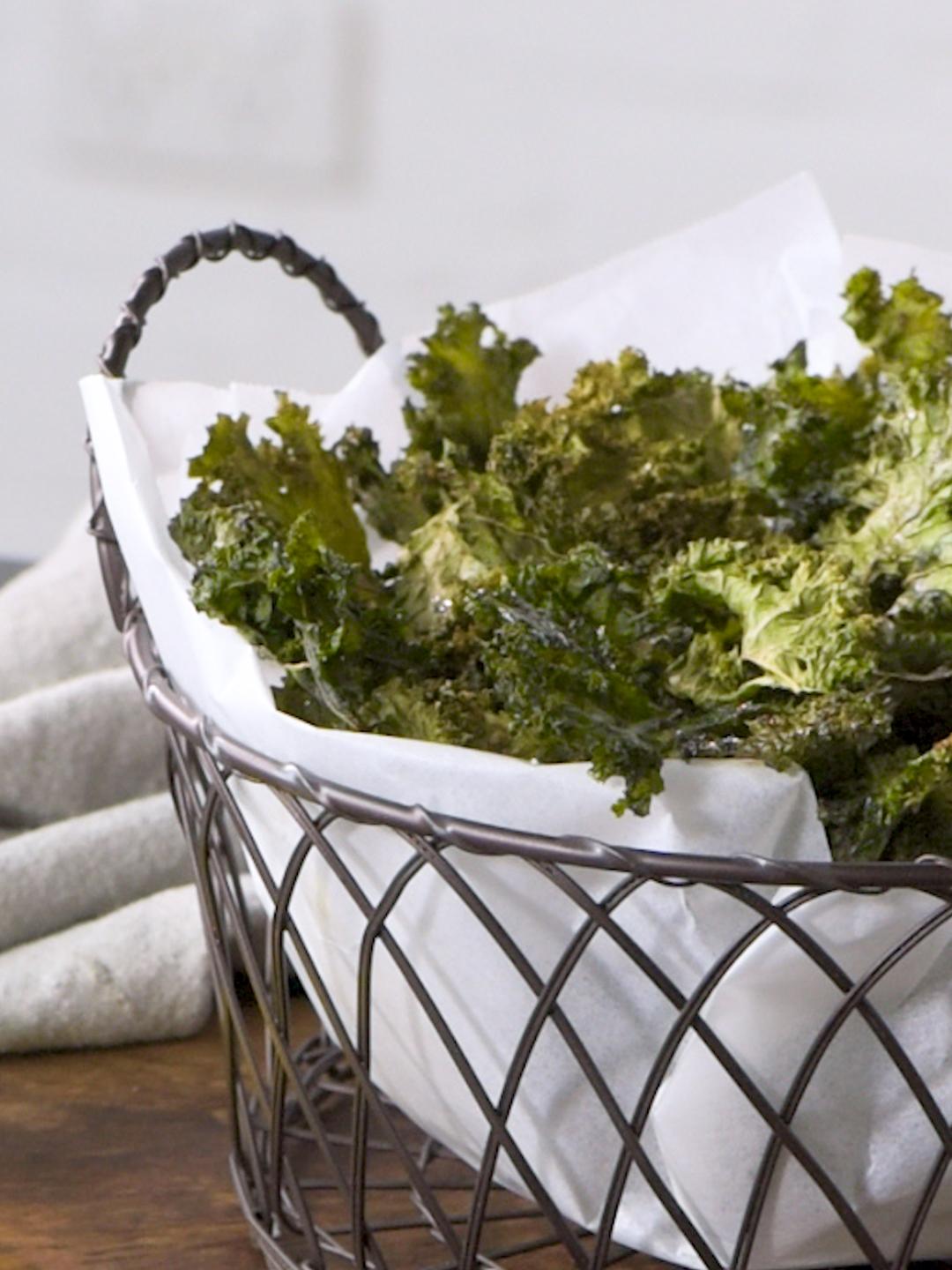 Salt and Balsamic Kale Chips
Salty and crunchy with a delicious hint of tang from the balsamic vinegar, these dehydrated kale chips are a healthy and nutritious snack.
Ingredients
---
3 stalks (4 oz) kale

washed and well dried
Instructions
1

Remove and discard the stems and main vein. Place the kale in a large bowl.

2

Add the vinegar, salt and oil and massage onto the leaves.

3

Open out the leaves and arrange the kale in a single layer, in the air fry basket.

4

Place the basket in rack position 3 and start the timer.

5

The kale should be dry and crisp. If not give it a bit more. When ready immediately loosen the kale from the basket to prevent it from sticking and allow to cool.

6

Sprinkle with salt. They will keep in an airtight container for up to 4 days.