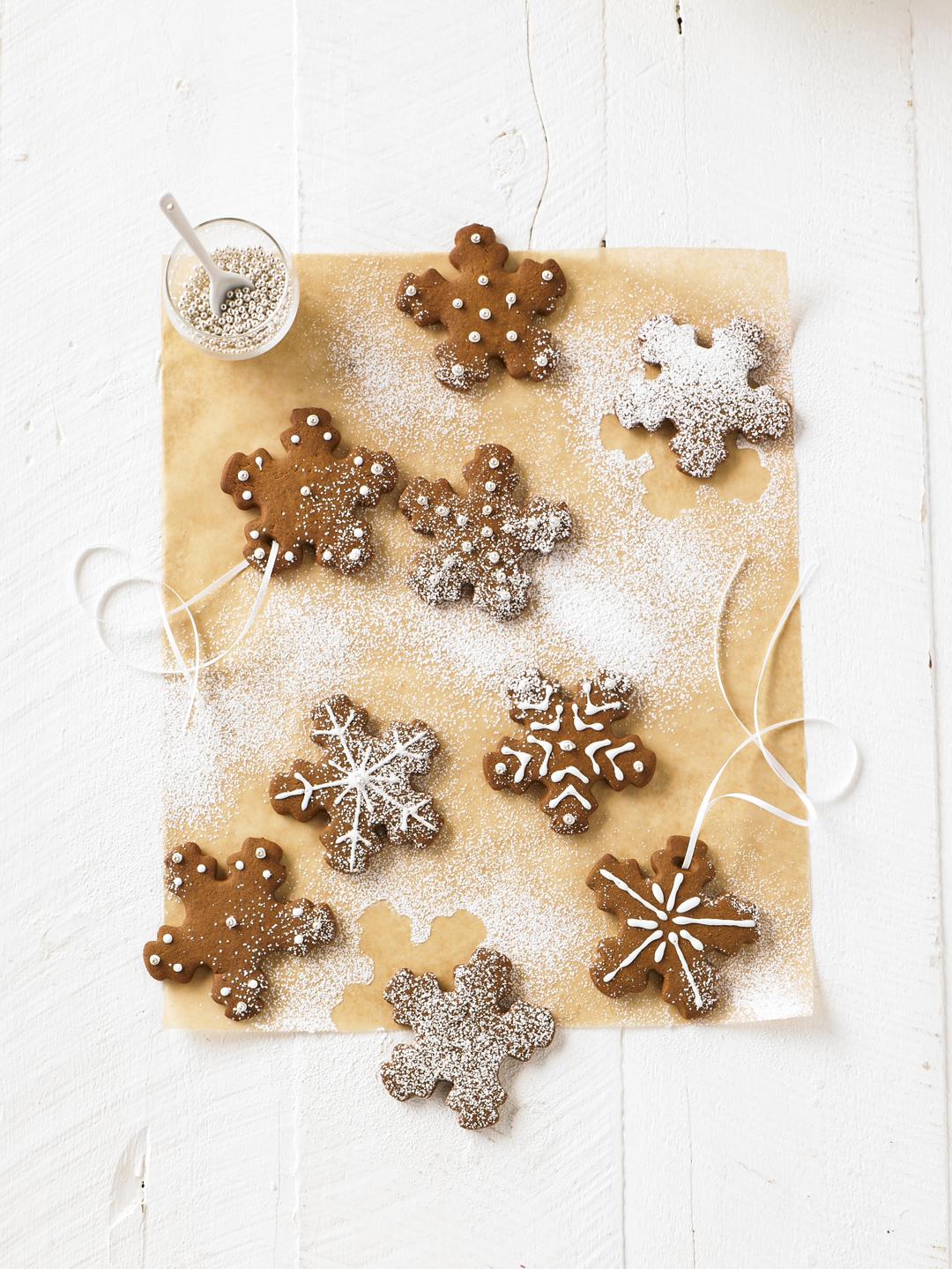 Ingredients
---
3 oz unsalted butter

at room temperature

¼ cup (1¾ oz) firmly packed dark brown sugar

5½ oz unsulfured molasses

1½ cups (8 oz) all-purpose flour
For the royal icing:
2¼ cups (12¼ oz) powdered sugar

sifted
Instructions
1

Preheat the oven to 375°F. Line two baking sheets with parchment paper.

2

Assemble the mixer using glass mixing bowl and scraper beater. Add the butter, sugar, salt, molasses and spices to the bowl. Slowly turn the mixer to CREAMING/BEATING setting and beat for 1 minute.

3

Reduce the speed to FOLDING/KNEADING setting. Add the remaining ingredients and fold until mixture just forms a firm dough.

4

Place the dough on a lightly floured surface. Using a lightly floured rolling pin roll the dough until ¼-inch thick. Using an 3-inch cutter, cut dough into shapes and place on the prepared baking sheets.

5

Bake for 13-15 minutes.

6

Allow the cookies to cool on the baking sheets for 5 minutes before transferring to a wire rack to cool completely. Repeat with the remaining dough.

7

To make the royal icing, assemble the mixer using the whisk and the large mixer bowl. Put the egg whites and cream of tartar in the bowl. Turn mixer to AERATING/ WHISKING setting. Whisk until soft peaks form. Reduce speed to LIGHT MIXING setting and gradually add the sugar, a tablespoon at a time, until well combined and stiff peaks form.

8

Put the royal icing in a piping bag and decorate the cookies. Icing will harden on standing.

Tip: To make a gingerbread house this mixture needs to be doubled. We recommend using the standard paddle if doubling the recipe.