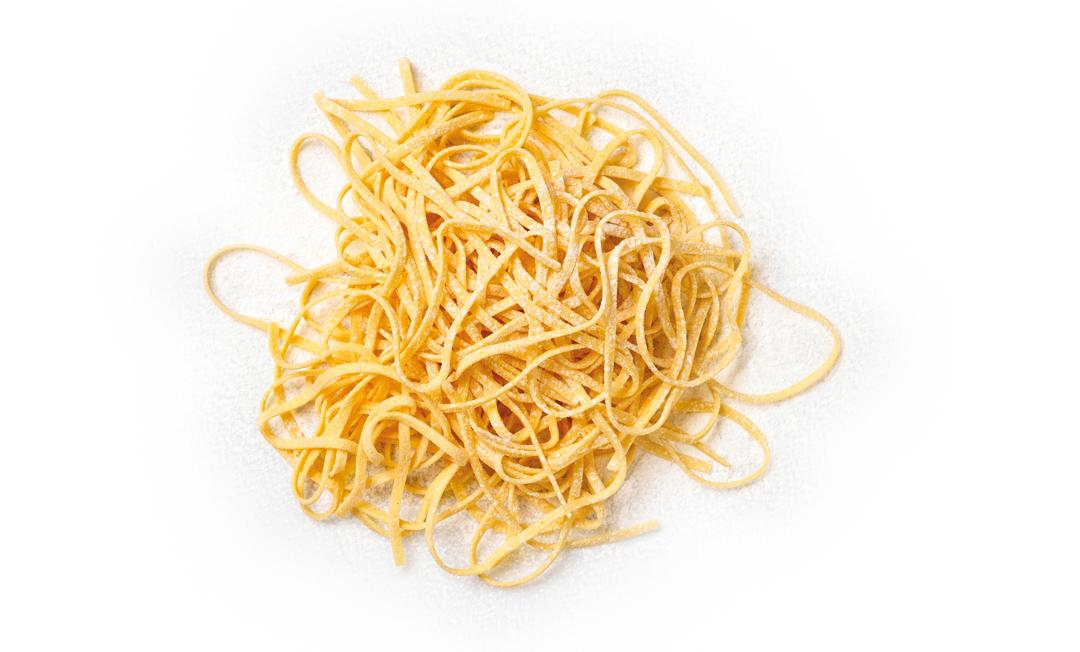 Ingredients
---
½ cup (3½ oz) dried chickpeas

1 cup (5¼ oz) tapioca flour
Instructions
1

Put the rice and chickpeas in the blender and secure the lid. MILL for 30-60 seconds until finely ground to flour. Reserve ¼ cup of the flour mixture to use for dusting.

2

Put the remaining flour mixture in a bowl. Add the tapioca flour and xanthan gum. Stir to combine. Make a well in the center of the flour mixture. Crack the eggs into the center. Add the oil and salt. Stir the mixture together from the center, slowly pulling in the flour from the edges until combined. If the dough does not come together, add 1-2 tablespoons water, as required, until a soft dough forms.

3

Dust a little of the reserved flour on a countertop. Knead the dough on the floured countertop until it forms a smooth ball that is no longer sticky. Press the dough into a rectangle, about ¾-inch thick. Wrap in plastic wrap and set aside for 30 minutes to rest.

4

For hand cut pasta, lightly flour a countertop with some of the remaining flour mixture. Roll the dough out, dusting both sides with flour as needed, until 1/8-inch. Cut into thin strips. Sprinkle some of the remaining flour mixture onto a clean dry tea towel. Put the pasta strips on the tea towel and set aside for 10 minutes until lightly dried.

5

To cook, bring a large saucepan of salted water to a boil and cook the pasta in two batches for 5-7 minutes until al dente.

6

Serve with your favorite pesto or pasta sauce.