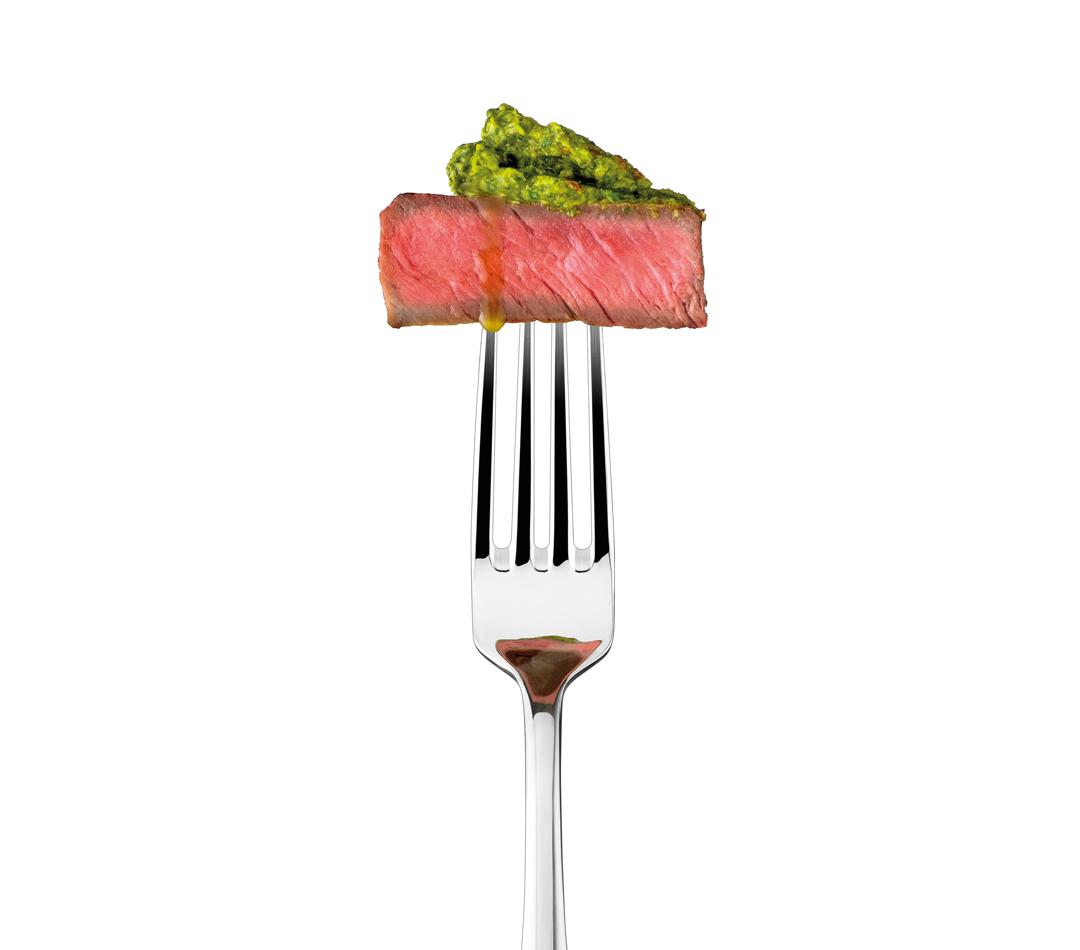 Steak with Chimichurri Sauce
Ingredients
---
4 (7 oz) porterhouse steaks

Freshly ground black pepper

to season
For the chimichurri sauce:
1 cup (8 fl oz) olive oil

plus extra to cook

3 green onion

cut into quarters

1½ cups (1 oz) loosely packed flat-leaf parsley leaves

1 cup (¾ oz) loosely packed cilantro leaves

½ cup (½ oz) loosely packed oregano leaves

1 jalapeño pepper

quartered, seeded

¼ cup (2 fl oz) fresh lemon juice or red wine vinegar
Instructions
1

To make the chimichurri sauce, put all the ingredients in the blender and the secure lid. CHOP for 15-20 seconds, scraping down the side halfway through with a spatula, until well combined.

2

Transfer to a bowl. Season with salt and pepper. Press a piece of plastic wrap onto the surface and refrigerate until needed.

3

Put the steaks on a plate. Season with salt and pepper. Spoon 2 tablespoons of chimichurri sauce over each steak and turn to coat.

4

Preheat a grill pan over medium-high until hot. Drizzle a little oil over the steaks. Cook for 3-4 minutes on each side, or until cooked to your liking. Transfer to a warm platter, cover loosely with foil and set aside to rest for 5 minutes.

5

Serve the steaks with the remaining chimichurri sauce and fries.