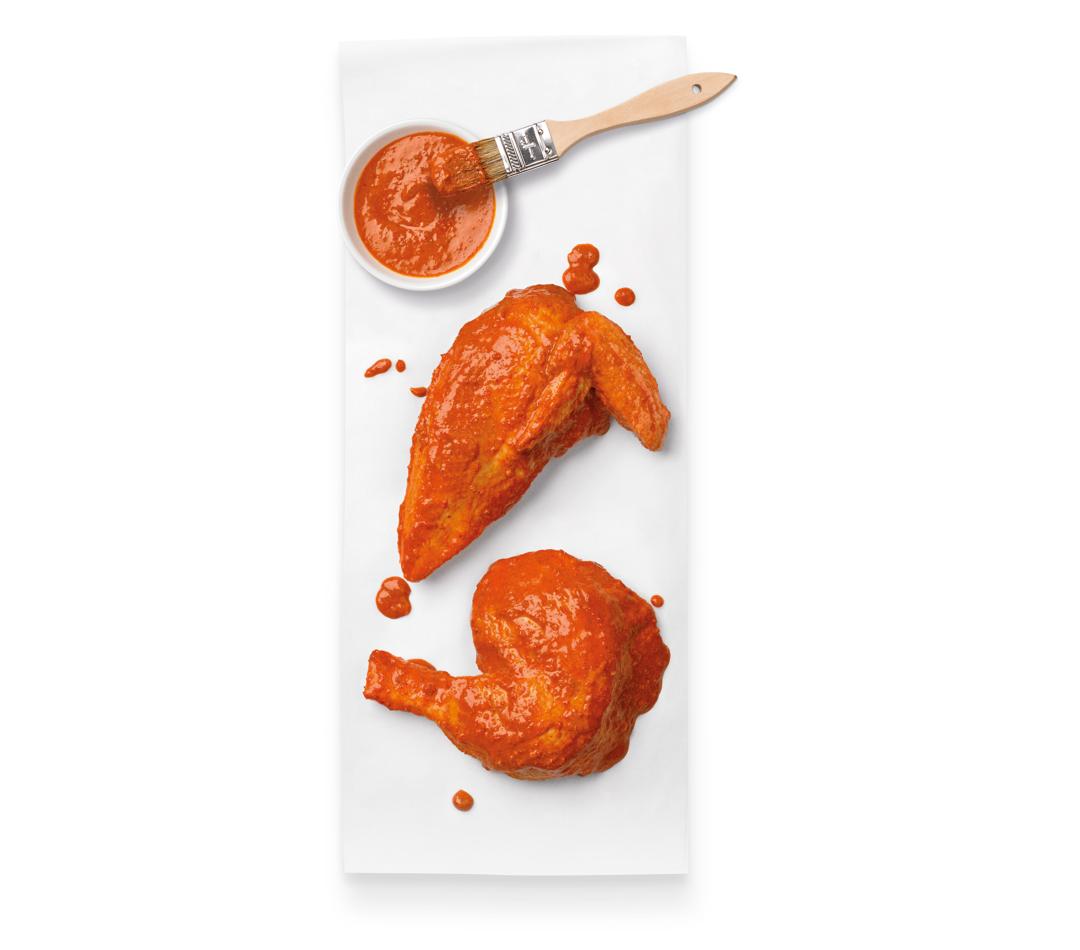 Barbecued Piri Piri Chicken
Ingredients
---
1 (3¼ lb) whole chicken

cut into eight pieces

Olive oil cooking spray

to grease
For the piri piri sauce:
4 long hot red chili peppers

coarsely chopped

4 birds eye chili pepper

coarsely chopped

¼ cup (2 fl oz) fresh lemon juice

¾ cup (6 fl oz) olive oil
Instructions
1

To make the piri piri sauce, put the chili peppers, garlic, paprikas, oregano, salt and lemon juice in the blender and secure the lid. CHOP for 30 seconds. Scrape down the side then PUREE for a further 30 seconds until the sauce is almost smooth. MIX for 30 seconds. While the blender is running, remove the inner cap and gradually add all the oil until the sauce has thickened.

2

Pour half the piri piri sauce into an airtight container, seal and refrigerate. Pour the remaining piri piri sauce into a large resealable bag, add the whiskey and mix until well combined.

3

Make deep diagonal cuts into the chicken pieces. Place the chicken in the bag with the piri piri sauce. Seal and turn to coat. Refrigerate for 4 hours, or overnight, to marinate.

4

Heat a grill on medium-high heat.

5

Remove the chicken from the marinade, discard the marinade in the bag. Spray both sides of the chicken with oil. Cook for 20-25 minutes, turning occasionally, until charred and cooked through. Alternatively, place the chicken on a greased rack over a baking sheet lined with parchment paper. Roast at 400°F for 35-40 minutes until the chicken is cooked through.

6

Divide the chicken, corn and lemon wedges between 4 serving plates. Serve with the reserved piri piri sauce.

Tip: If you like your sauce a little less hot, remove the seeds from the chili peppers before adding to the blender.